What is a sanctuary? It's a place of refuge, a safe peaceful haven, free from all the dangers in the world.
One day a lady posted on a Facebook group asking for help as she could no longer keep her beloved dog. The sad thing is, there were so many people with so much to say about how terrible this was. Of course she didn't want to re-home her dog, she had her for eight years, she was a member of the family. Asking for help was her last resort.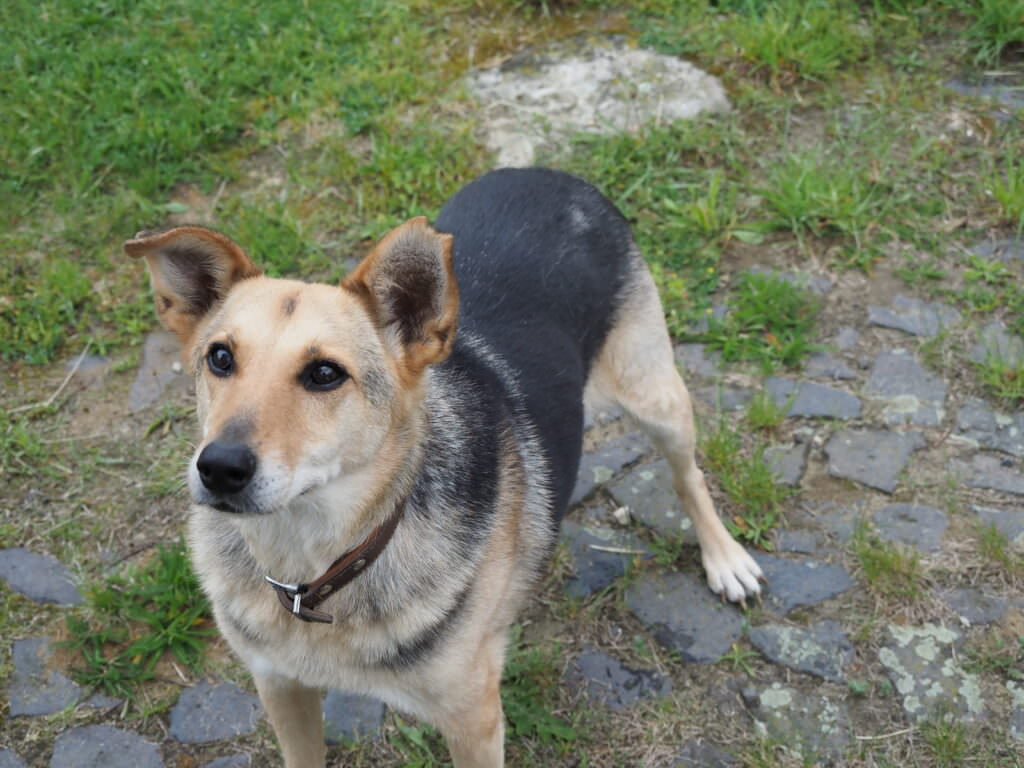 Her relationship had broken down and she found herself with an elderly dog, a toddler, working full time, a landlord that wouldn't allow pets and a third floor flat without an elevator. My heart went out to her. I was a single parent with two children, working full time. I didn't have the added responsibility of an animal.
I offered to help her find a home for Fenia and soon had people asking about her. Three people and no luck, so it became plan B. Fenia came to live here and her previous owner can visit whenever she wants to.
Fenia is sixteen years old, sweet, gentle and a sun worshipper. She is in very good health for her age, she is like a puppy in the morning, slowing down throughout the day. I'm giving her supplements for her joints and her stiffness is improving. Fenia is very happy here, she has found sanctuary.