I was asked to take a Momma kitty and her two nuggets. She came from a situation where a very nice lady was feeding and taking care of her local kitties, of course, most of them are not neutered or spayed and so the sad story of kittens continues. I have given the lady the contact for Feliti – kastrační program v ČR and I hope she will get the help she needs.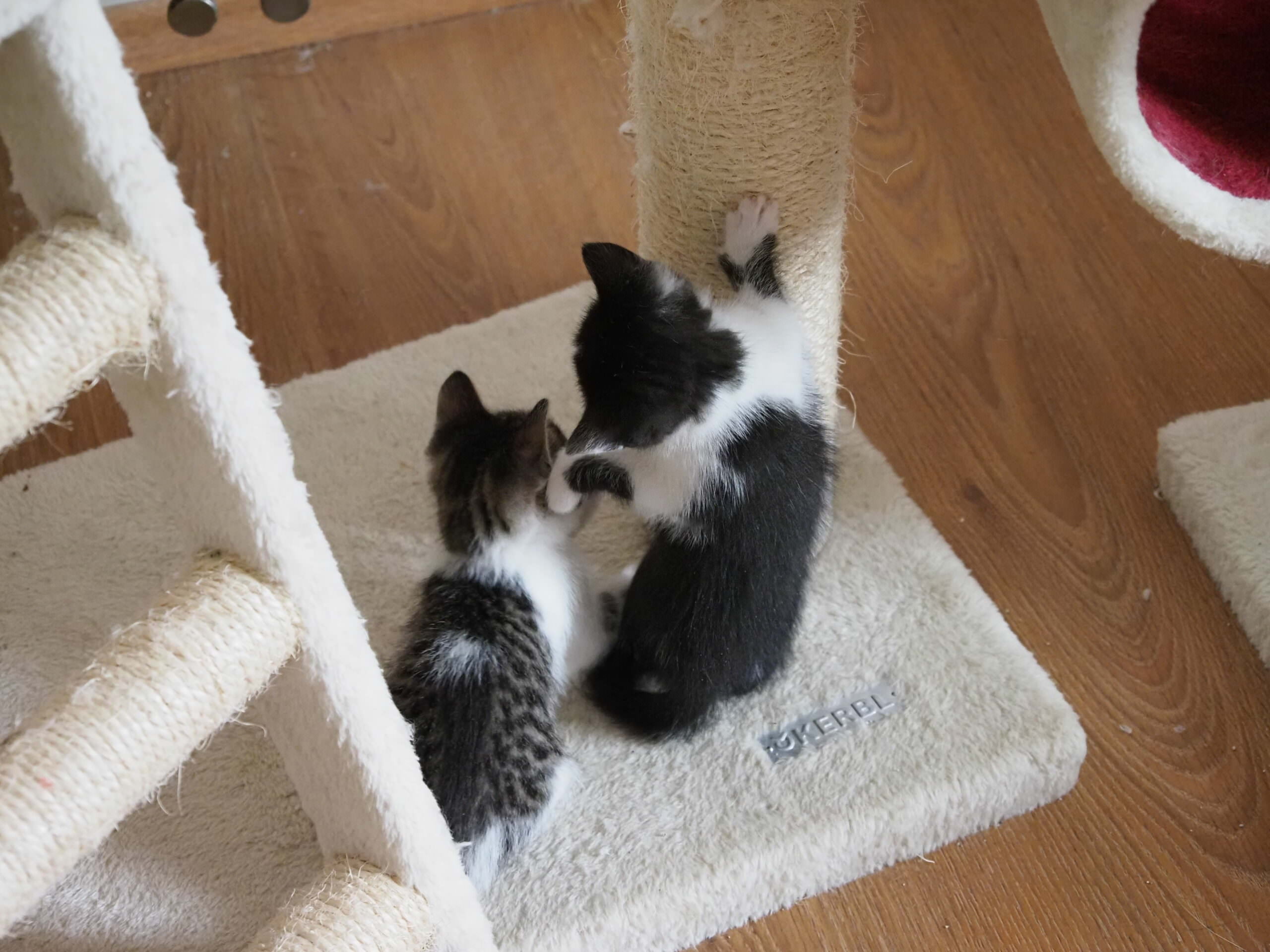 Momma, who I have named Twinkle, is little more than a kitten herself, she is very friendly, loves being petted and she takes very good care of her babies. This kitty was very special to the lady, the kittens were not safe, a male cat was attacking and killing the wee ones. How could I say no! It just wasn't possible. So now, I have my own kitten TV ❤
UPDATE 2.11.2020
Twinkle, Piccola and Star are ready to find their new homes.
Momma Twinkle came to me with her two babies when they were ten days old and now the two girls are bigger than their momma ☺️
Twinkle is about two years old, very petite and adores human contact. Piccola and Star are six months old, a little reserved with new people but they soon warm up to you.
If you are looking to adopt a kitty. Twinkle, and her girls are looking forward to hearing from you. They can go together as a family, Twinkle alone and the two girls together or separately.
Email Jaq at jaq@coolcritters.org for more information 🙂