Meet Truffle 🙂
Mixed breed of German shepherd, female, 4 months old.
Let me introduce to you our calm and a little shy girl, named Truffle. She is very fond of the other dogs, so we would like to see her in a home with a dog buddy. You can also adopt her together with another pup of our pack. She is a sporty girl and likes to follow the other puppies around exploring stuff. Once she trusts you she is very affectionate.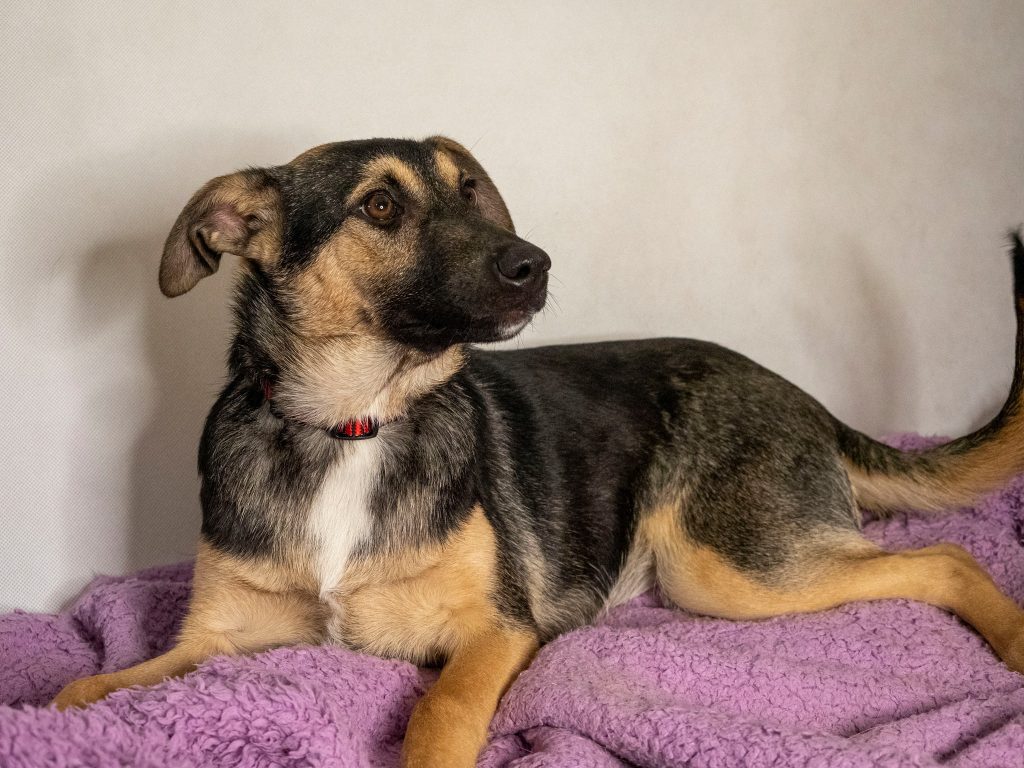 We expect her to be slightly bigger once adult. She is quite a calm to medium level energy puppy. If you would like to give our lovely Truffle a home, message us on facebook.
In our current situation we can only answer your request via fb Messenger and due to the Covid restrictions you need to schedule an appointment with us for visiting. Thank you for your understanding.