Who wants to be Teddy´s valentine🤗❤️❤️❤️
Mix breed, male, 3.5 years old.
Let me introduce you to our cuddle bug Teddy.
Teddy is such a friendly and lovely boy. He is really sweet and playful with the other dogs. Teddy is just full of love and wants to show it to everyone – he literally bumps into you for cuddles ❤️. He is at the moment still a bit chubby, but he is a eager runner in the garden and will lose his extra pounds soon. Teddy walks fine on the leash and we are confident, that he won´t be afraid of anything in the city. He is already grown and a medium size dog, he has about 25 kg.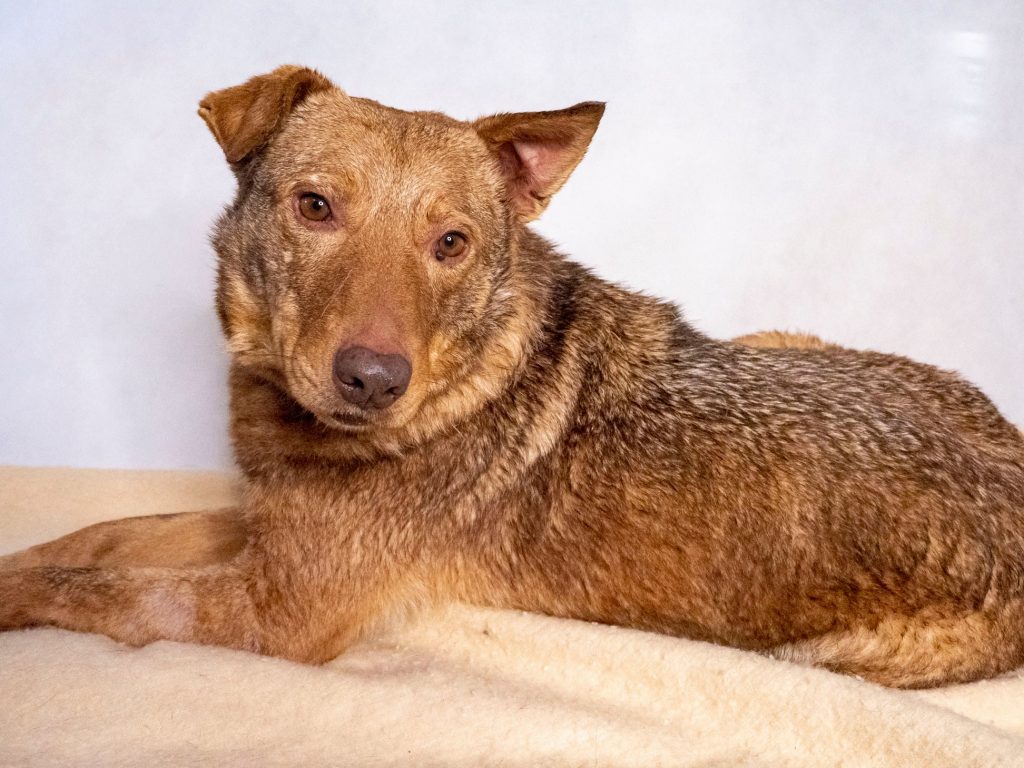 Teddy will have his first vaccination, be dewormed, Advocate treated and microchipped. The future owner must ensure complete revaccination within the specified time.
If you would like to give our sweet Teddy a home, message us on facebook and complete an adoption application (which can be found in our 'About' section or on our webpage).
In our current situation we can only answer your request via fb Messenger and due to the Covid restrictions you need to schedule an appointment with us for visiting. Thank you for your understanding.