Who wants to be Johnny´s valentine🤗❤️❤️❤️
Labrador mix, male, 3.5 months old.
Let me introduce you to our super sweet boy Johnny. He is a confident and very energetic pup. Johnny loves cuddles and playtime with the other dogs. He is very social and super friendly, but can be a little cheeky and therefore a good education is necessary. Johnny still has to learn everything from scratch and is not potty trained. We expect him to be medium size once an adult.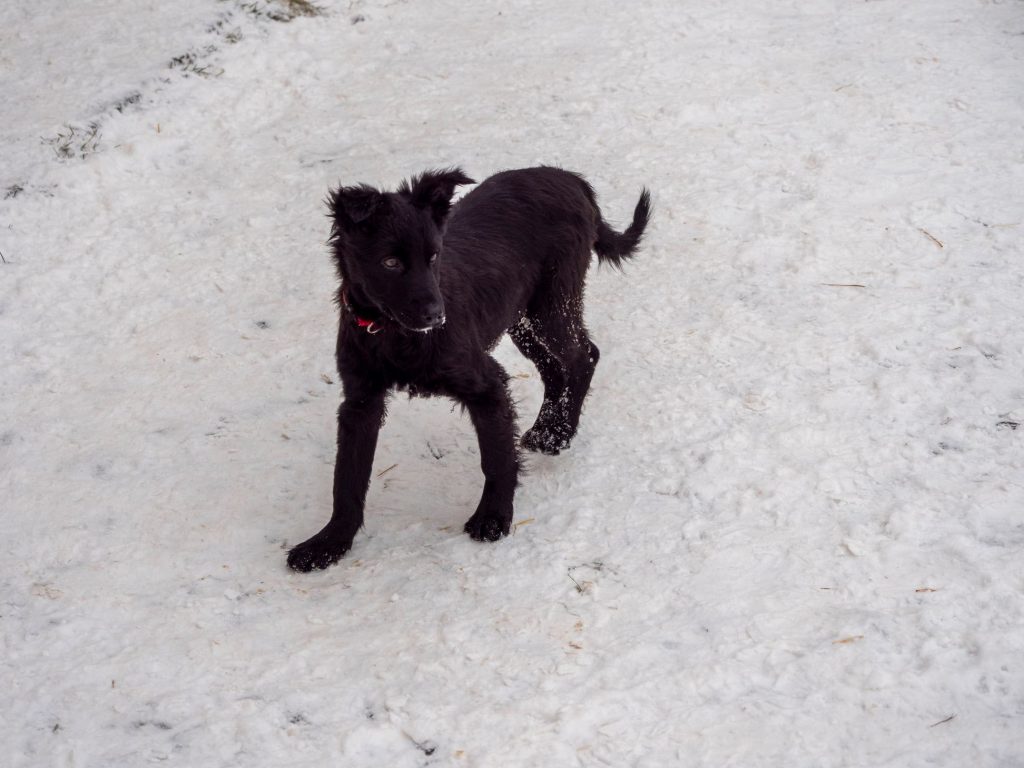 Johnny will have his first vaccination, be dewormed, Advocate treated and microchipped. The future owner must ensure complete revaccination within the specified time. The conditions of adoption are signing an adoption contract, which includes agreement to castrate in adulthood and pay an adoption donation. If you would like to give our sweet Johnny a home, message us on facebook and complete an adoption application (which can be found in our 'About' section or on our webpage).
In our current situation we can only answer your request via fb Messenger and due to the Covid restrictions you need to schedule an appointment with us for visiting. Thank you for your understanding.
HAPPY TAILS
Happy tails to Johnny! 🥰❤🐾
Johnny is a cute little pup that has had an upbeat and energetic attitude since day one. He is a dog that we knew would be destined for adventures with a fun-loving family. 🐾☀ Luckily, Johnny didn't have to wait long for his family to appear… One day, a family came to meet all the pups and fell in love with him immediately – and wouldn't you know it, but Johnny fell in love with them too! ❤🥰 This family had been waiting a very long time for their perfect fit to come along, and Johnny quickly picked them to be his people. ❤🐾 Johnny is now enjoying life with his new family, and especially loves making mischief with his two human brothers. 😁 He gets to enjoy home life throughout the week, fun cottage trips at the weekend, and plenty of awesome walks exploring the areas around his new home. 🐾 We foresee plenty of fun family adventures in Johnny's future! 🥰🐾
Happy tails to Johnny and family! 🥳🐾 We wish you the best life ever together, and can't wait to see what great stories the future brings! ❤🐾