Who wants to be Lilly´s valentine🤗❤️❤️❤️
Mix breed, female, 3 months old.
Let me introduce you to our sweet little Lilly, the youngest member of our pack. She is a very energetic and happy puppy. Lilly loves cuddles and food. She is very friendly, but just as cheeky as a puppy can be. Therefore a good education from the start is necessary. Lilly still has to learn everything from scratch and is not potty trained. We expect her to be medium size or slightly bigger once an adult.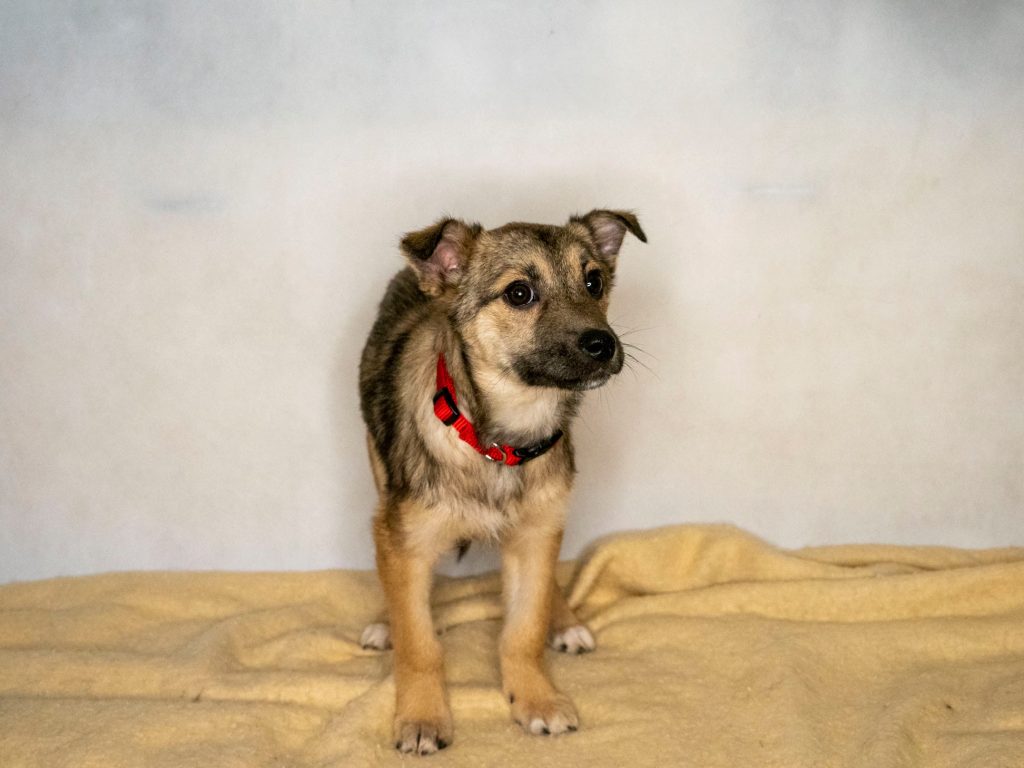 Lilly will have her first vaccination, be dewormed, Advocate treated and microchipped. The future owner must ensure complete revaccination within the specified time. The conditions of adoption are signing an adoption contract, which includes agreement to castrate in adulthood and pay an adoption donation.
If you would like to give our sweet Lilly a home, message us on facebook and complete an adoption application (which can be found in our 'About' section or on our webpage).
In our current situation we can only answer your request via fb Messenger and due to the Covid restrictions you need to schedule an appointment with us for visiting. Thank you for your understanding.
HAPPY TAILS 3. 3. 2021
We all need some happiness right now
Happy Tails to Lilly who found her home with Kamila 🥳
Kamila visited knowing that she wouldn't be able to take her right away but … Kamila and Lilly were so perfect together, it was Kamila's birthday in a couple of days. We couldn't resist letting her go home 💕
Kamila says – She is doing very well! ☺️ pee and poop outside, meets dogs around here. She can go to me, sit and down. She is so smart! Little afraid of cars, but she's getting used to it. Lilly has already found her place, Lilly is calm and kind. Thank you very much again! I promise she will be my best friend and have a happy life!😊
We love happy endings ❤️ Have a wonderful life together 💕🐾