Who wants to be Mickey´s valentine🤗❤️❤️❤️
German Sheperd mix, male, 4 months old.
Let me introduce you to our cutie Mickey. He is a lovely and friendly puppy. Mickey loves cuddles and playtime with the other dogs. He is very social and gentle. Mickey still has to learn everything from scratch and is not potty trained. We expect him to be between medium and big size once an adult.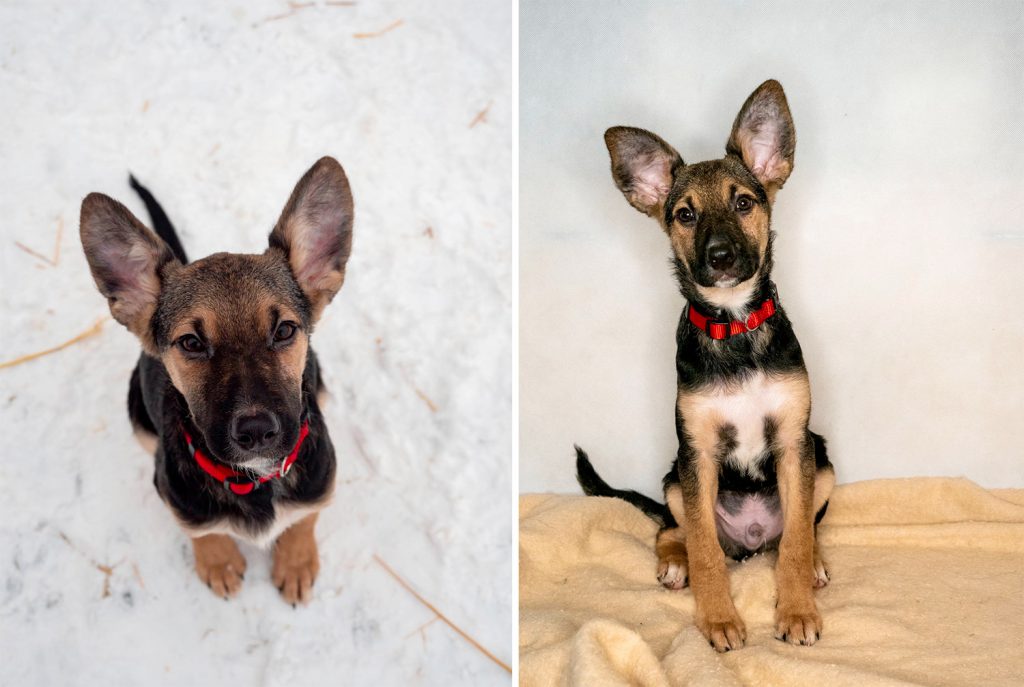 Mickey will have his first vaccination, be dewormed, Advocate treated and microchipped. The future owner must ensure complete revaccination within the specified time. The conditions of adoption are signing an adoption contract, which includes agreement to castrate in adulthood and pay an adoption donation. If you would like to give our sweet Mickey a home, message us on facebook and complete an adoption application (which can be found in our 'About' section or on our webpage).
In our current situation we can only answer your request via fb Messenger and due to the Covid restrictions you need to schedule an appointment with us for visiting. Thank you for your understanding.
HAPPY TAILS 3. 3. 2021
Happy tails to Mickey who found his home with Tereza 💕🐾
Mickey wasn't shy but he wasn't the first pup to greet anyone either. Tereza walked through the door and 'the magic' happened. The look of love between them brought tears to the eyes.
Mickey is happy, he is already looking around, he is still a little afraid, especially of guys, otherwise he enjoys walking and he likes to have 💞 fun with his friend's and toys.
Have a wonderful life sweet Mickey 💕🐾