I want to introduce you to Siouxie Sioux, our little punk rocker, who is a very special girl to me.
Siouxie was beaten so severely she lost an eye ☹️ When she came to Cool Critters she growled at everyone and it took a few days for her to stop growling at me. When I took her to the vet for a health check and vaccines she had to wear a muzzle.
Over time she has learnt to trust and now comes for cuddles, she follows me everywhere. She still doesn't trust me enough to take the big booger off of her chin 😂💕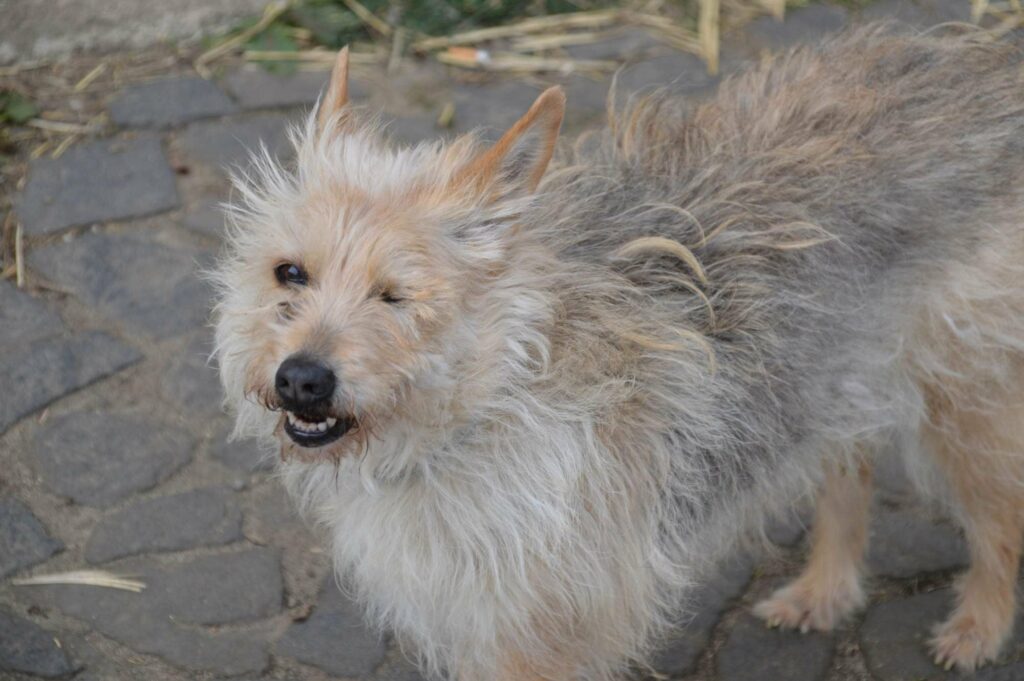 UPDATE: 3.5. 2021
Siouxie is feeling under the weather. She didn't want to eat and she vomited clear mucus ☹️ So off to the vet we went. It seems she has some pain in her tummy so her blood work was done and she was given an ultrasound.
There was gas in her intestine and her spleen is a little enlarged. She was given pain relief and started on a course of antibiotics. We will go again tomorrow to see how she is doing.
Siouxie used to have to wear a muzzle when she visited the vet but now she is the perfect patient 🥰 She didn't even mind having to lay on her back for the ultrasound. Feel better soon Siouxie 🙏 We are so proud of how far you have come in such a small amount of time 💕
UPDATE: 13. 5. 2021
Poor Siouxie, we are now pretty sure that we have found out what ails her. We believe she has heartworm 😞😢
After daily vet visits all last week and many tests, a larvae was spotted in her blood. A snap test was done and that also came back positive. The strange thing is, the blood sent to the laboratory was negative 🤷 Next week she has an appointment with a specialist and we will know for certain then. Heartworm is an awful condition and requires a long treatment plan, which we have already started.
Because of the foreseen costs we will have a fundraiser for Siouxie and we hope that we will be able to help her. For now she is getting treatment and a lot of love 💕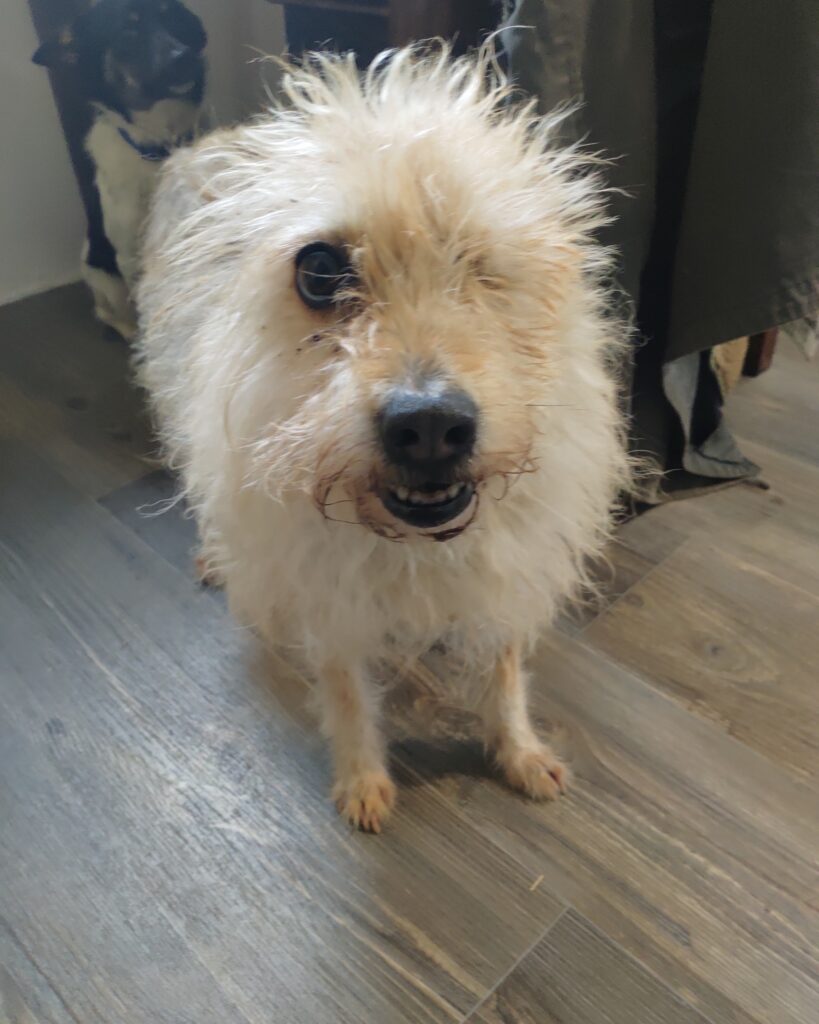 UPDATE: 25. 5. 2021
Today Siouxie Sioux went for a consultation with a specialist for Heartworm. He found adult worms in her heart 😢 But, he said he had seen worse cases and the damage at the present time is not so bad that she can hopefully make a recovery with the treatment plan she is on.
We will need to order a drug from Germany and when she has these injections she will need complete restriction of movement for seven to fourteen days. It's going to be tough on her but it's the only way that we can help her.
This sweet girl has been through so much already. Losing a eye through the abuse of a human and now fighting for her life against this horrible infliction.
Siouxie's vet bills will be quite big and we would be grateful for any help.
Please, if you want to do something kind today, help us to help these dogs and cats in need of our help. We can't do what we do without you 💕🐾❤️🐾
https://www.darujme.cz/projekt/1203323?locale=en
Also donations can be made to our transparent bank account:
Account No.: 2201832152/2010
IBAN: CZ2920100000002201832152
BIC/SWIFT: FIOBCZPPXXX
Last week Daisy came and took this lovely photo of Siouxie 💕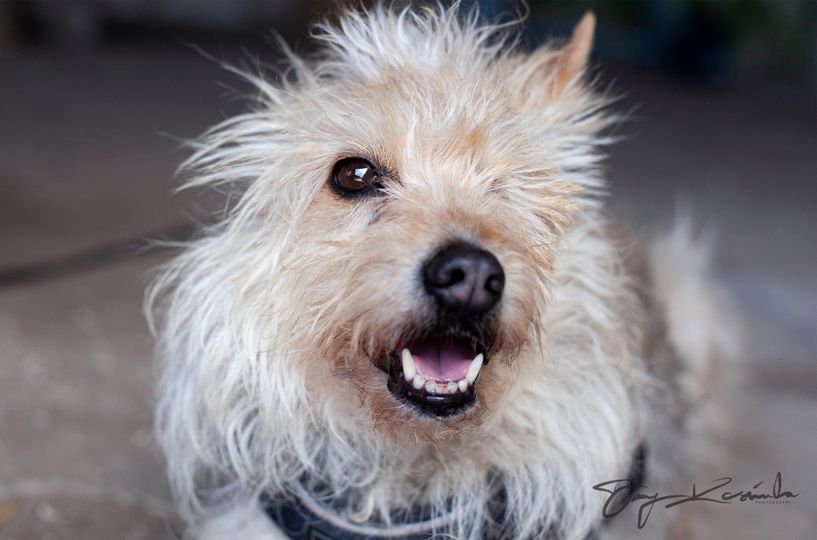 UPDATE: 10. 7. 2021
It's almost time for Siouxie Sioux to start her heartworm treatment. We finally have authorisation to use the drug.
We know the treatment will be tough on her. She has to remain as quiet as possible for around ten days after each shot. She isn't allowed to get excited at all.
That was always going to be tough to do here. If the other dogs bark, she wants to know what's going on. She has learnt to love people and she wouldn't be able to get too worked up when seeing them.
Then along came an angel 👼 Annika was looking to adopt or foster a dog. She has a quiet space with a small yard and on the ground floor. This seemed the perfect place for Siouxie 😍
So today I took Siouxie to her new foster home. Siouxie has made herself comfortable in her crate, something I was worried she wouldn't like. Maybe a little too cosy as Annika is having a problem getting her out of it to go pee! Come on Siouxie, you can do it …..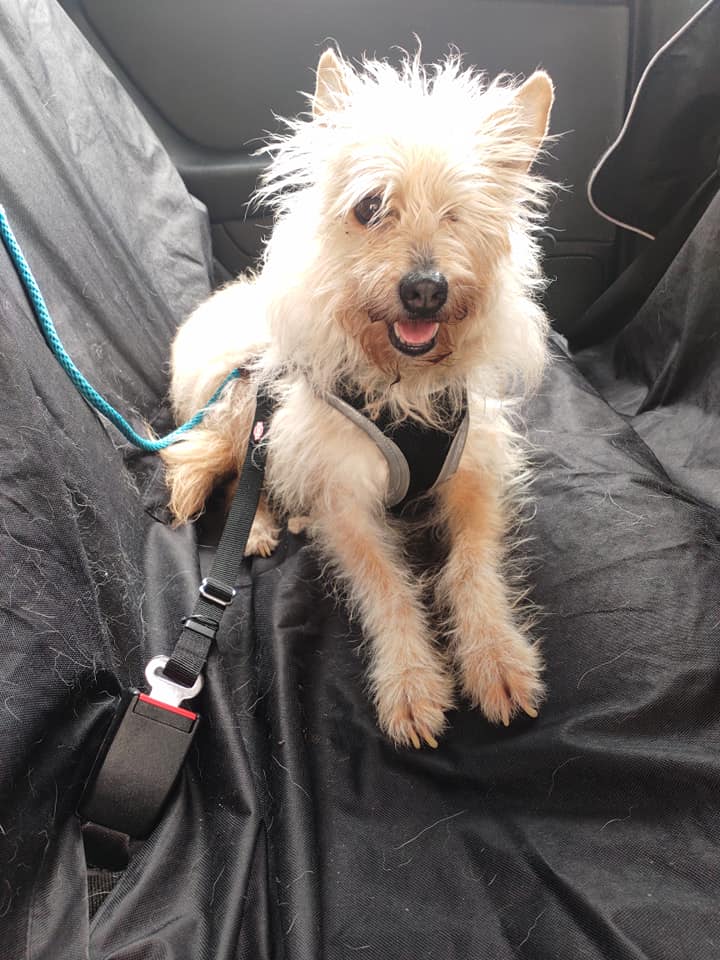 UPDATE: 18. 7. 2021
It's been quite a crazy week here. Lots of adoptions and a big move around of the kitties.
But, the biggest event this week was Siouxie getting her medication for her heartworm on Friday! After weeks of waiting for authorisation to use the drug, we were then told it would arrive on Friday.
A trip to Prague to get Siouxie from her amazing foster Annika, then to Melnik for the shot. The vet then decided they wanted to keep her for observation for six hours and I'd already planned my afternoon in the city 😐 So, back to Prague, did all the chores, then back to Melnik to get Siouxie, back to Prague then home 😂
Days like this are very tiring but it was all for a good cause 💕 Siouxie is now having to chill because the drug is very hard on her system. Annika is amazing and taking wonderful care of her 💖
We had a very kind lady offer to pay for the treatment, we knew it was going to be very expensive. But, in the end, the drug company gave it to us for free!! Thank you so much, we feel blessed 💕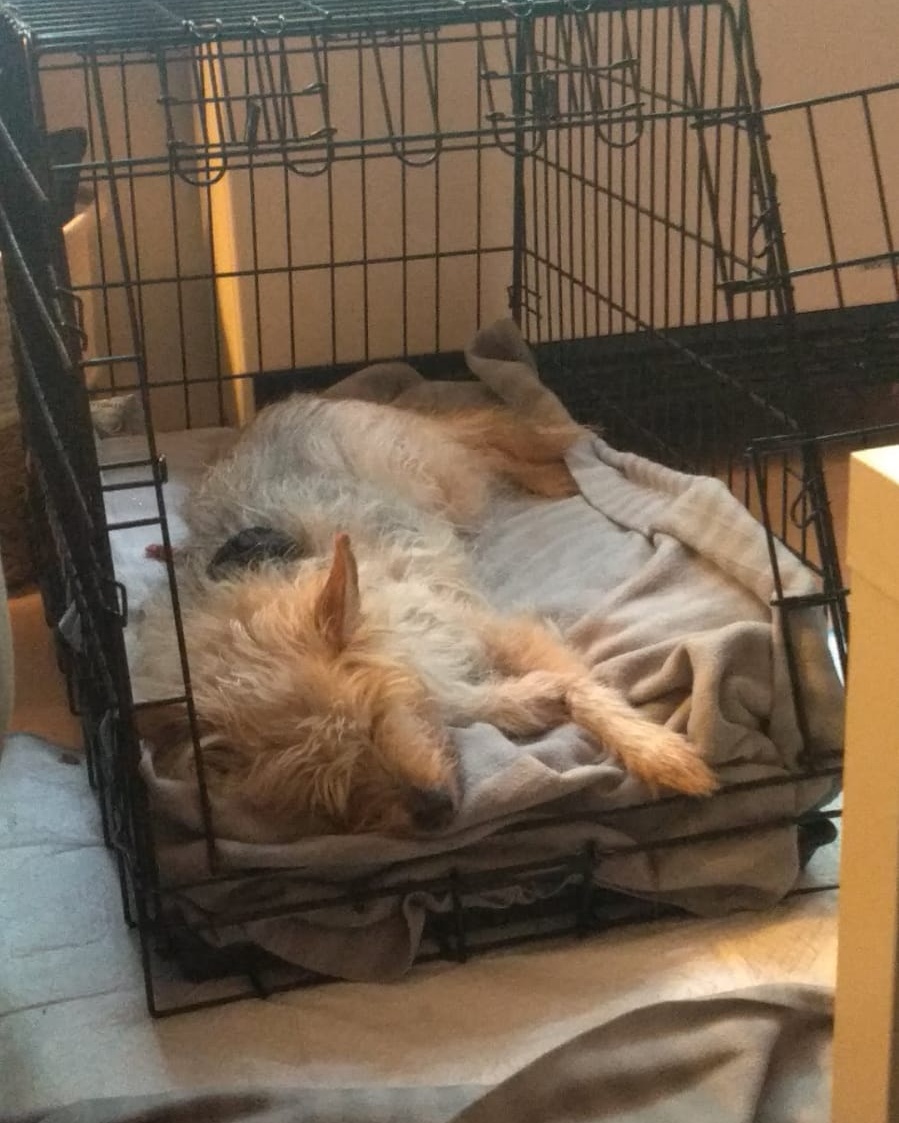 UPDATE: 16. 8. 2021
Our sweet Siouxie Sioux has had the second round of shots for her heartworm 💉💉 And while she can be a bit of a drama queen 👑, who can blame her with three injections two days in a row?!
At the moment she is resting at the vets and I'll collect her this evening and take her back to her beloved foster, Annika 🥰
I know how much Siouxie has come to love Annika, it took a little while but it's hardly surprising after what Siouxie has been through.
Smashed over the head with something which was so damaging she lost an eye. How dogs ever trust humans again I will never know. But Siouxie has learnt to trust again 💖
Then going through heartworm treatment, which is gruelling for her. She has to remain immobile and Annika brought her a lick mat to keep her occupied, hides treats in her blankets and teaches her commands.
Fosters like Annika are worth their weight in gold and we are truly grateful for all your love and care ❤️ We can't do what we do without you 😘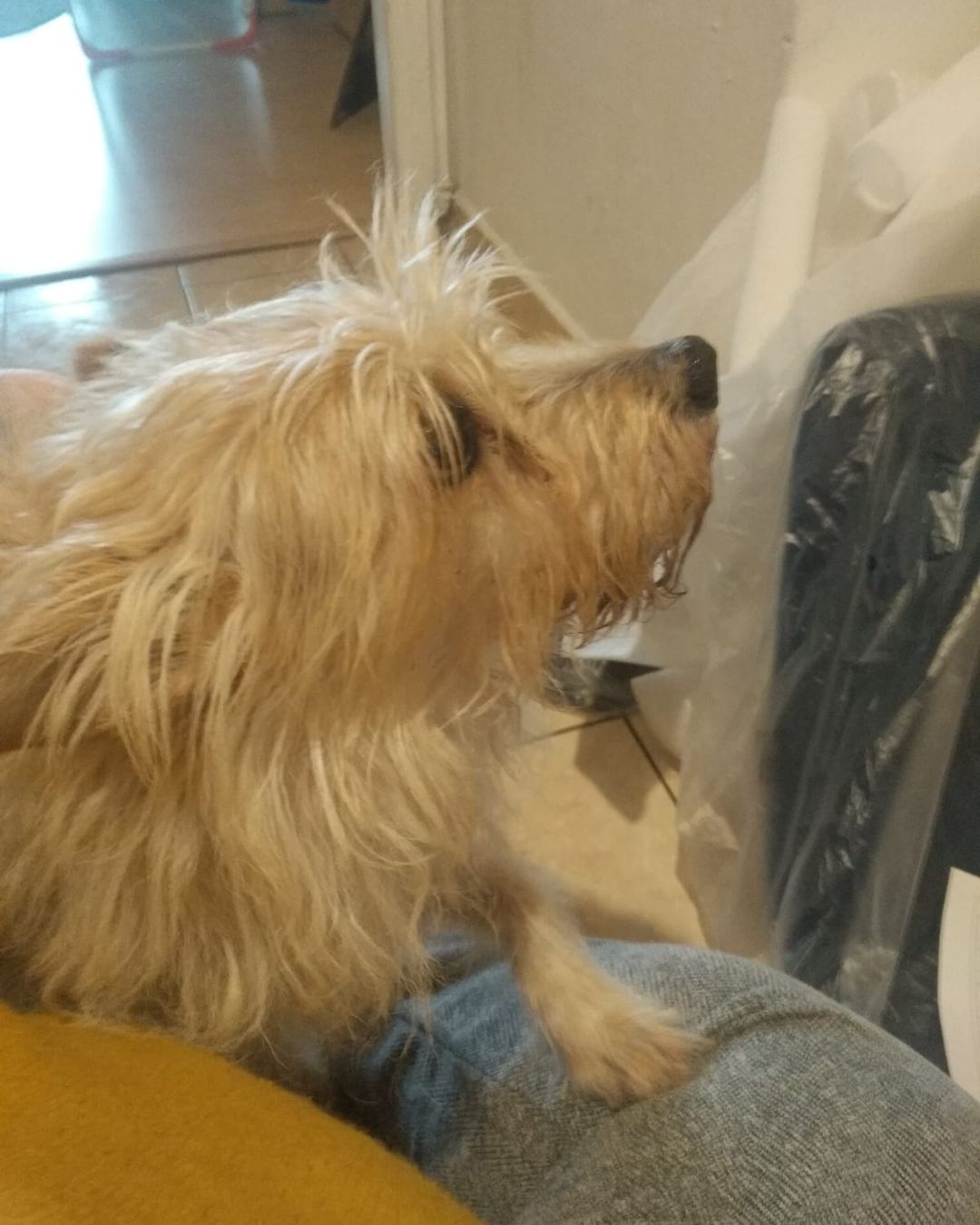 UPDATE: 28. 10. 2021
Today was a big day for Siouxie Sioux. After months of medication and worry, she finally got the all clear from the specialist Cardiologist ….. No adult heartworms in her heart 🥳🥳🥳 The treatment was successful 💖
She still needs a blood test, just to check for nasties and she will need a check up in a year.
Annika, Siouxie's foster mum, came to the exam and the joy on her face was beautiful to see. Annika, it's down to you that the treatment worked 💕 We know it was a tough ride keeping this little madam quiet and still for days after her treatment. It was also tough seeing her bored and we want to thank you from the bottom of our hearts for all the love and care you have given her. You are the reason she recovered, you are the reason she survived and you are the reason she will go on to live a wonderful life. Thank you 💕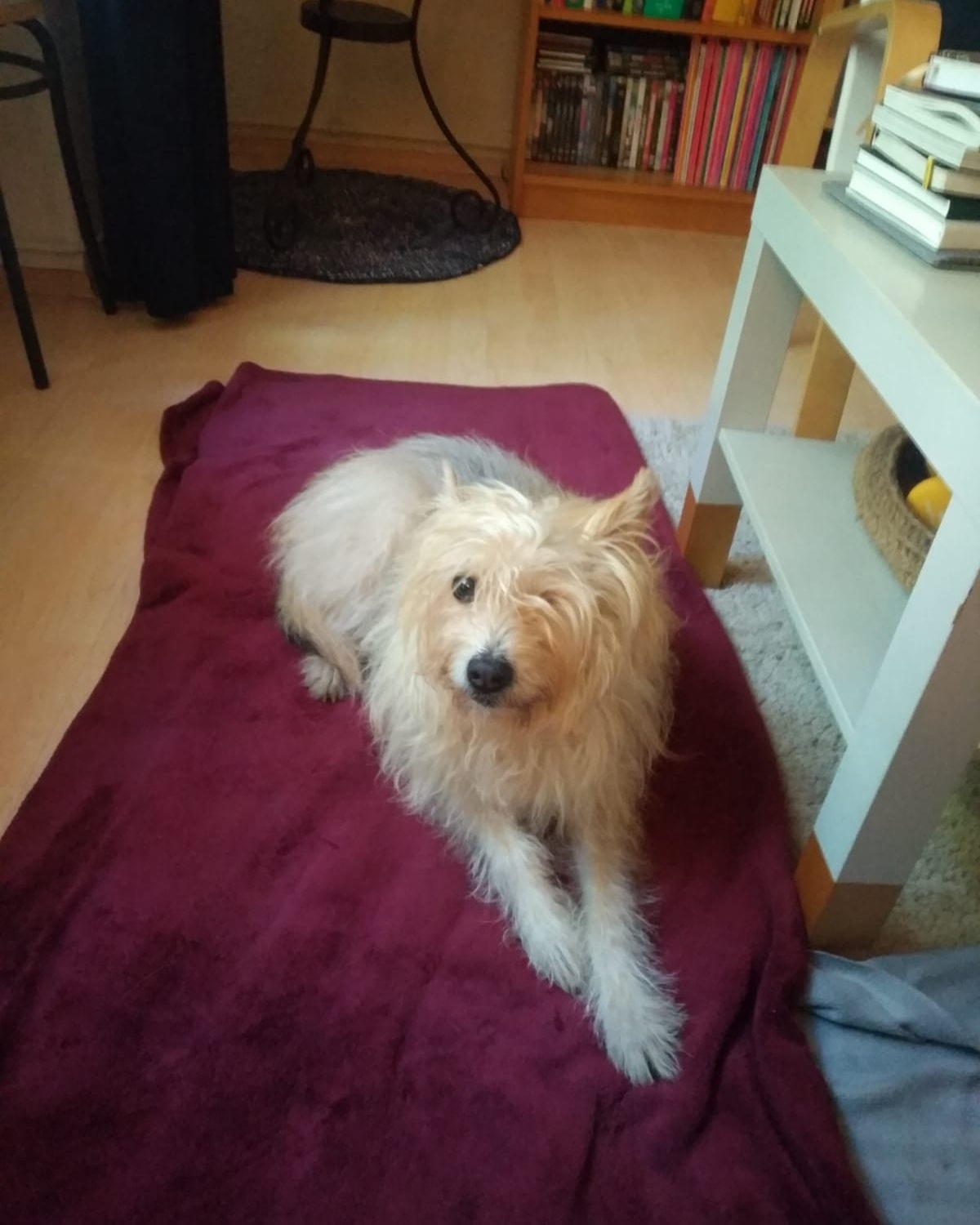 UPDATE: 17. 12. 2021
Siouxsie Sioux Update
Lately, our Siouxsie has been poorly again 🥺. The frequent vomiting, which initially led to her diagnosis of heartworm and her subsequent lifesaving treatment, has returned. But since the heartworm is completely gone, the vet's initial suspicion that the two are not related is confirmed. Now we are on a mission to figure out what causes her to vomit mucus between 5 and 10 times every day 🤮. Just imagine how poorly one would feel! No wonder some days poor Sioux doesn't really fancy doing much 😟.
We've had a number of blood tests done already, she's on antibiotics, and today Sioux spent the day at the vet's, where the wonderful team have performed several ultrasound examinations to see her digestive system in action. Sioux was very brave during this and barely complained 😇. They found that several of her digestive organs have abnormally thick or changed walls, which could have a number of causes, none of them very pleasant. More extensive (and expensive) blood tests have been done now, to confirm in which direction the trail will lead. Let's keep our fingers crossed 🤞that it's not cancer (which is a possibility) but rather one of the options that can be treated with medication and a special diet!
We've got this Sioux, we will get you well so you can enjoy your life! You deserve a happy ending after all you have been through ❤️