Meet Hendrix, male, 11 months old, mixed breed, medium size 22 kg. He is castrated, microchipped, dewormed and has his first vaccine.
Hendrix is a high energy dog that would make a great running or hiking partner. He knows how to relax once he has burnt off some energy.
He has also a big play drive and likes to please people – he learns fast and is quite intelligent. Hendrix is weary of new people at first, but once he trusts you, he is constantly asking for your attention and cuddles.
He is friendly and playful with the dogs at our sanctuary, though he plays wild and knocks them over at times.
He may seem a bit of a rough diamond but you will have to go far to meet a more loyal and loving friend. We are looking for an experienced future owner, because Hendrix still needs to learn everything from scratch.
If you can imagine being the right match for Hendrix, then hurry up and contact us!! ❤🐾🥰
The conditions of adoption are signing an adoption contract, which includes to pay an adoption donation. Message us on facebook and complete an adoption application (which can be found in our 'About' section or on our webpage).
In our current situation we can only answer your request via fb Messenger and due to the Covid restrictions you need to schedule an appointment with us for visiting. Thank you for your understanding.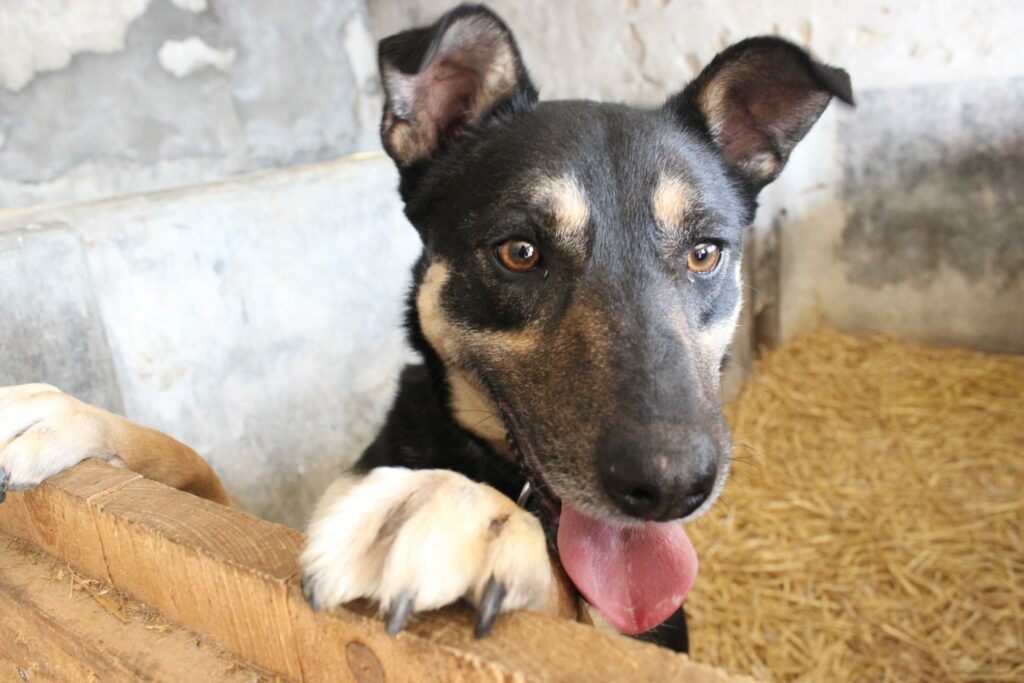 UPDATE: 18. 7. 2021
Hendrix has been in foster with a possibility to adopt for about three weeks now 💕
He's not the easiest of dogs but has so much love to give. Justine has had many ups and downs with him but things seem to be settling down and he is starting to be a good boy 😉
Thank you Justine for giving him the chance to show what an amazing dog he can be 💖