22. 2. 2021
Last Wednesday Snoopy visited the vet as he wasn't eating and had no energy. The vet found that he had an enlarged prostate. He was given antibiotics and we hoped he would soon recover.
On Thursday he was still lethargic, not eating, so back to the vet he went. He had a high temperature and it was decided to hospitalise him, put him on fluids, take blood and find out what the problem was. He was also anaemic 😪
Yesterday his temperature was down and today we hope to find out exactly what is wrong with him. Please send some healing thoughts to this little guy 💕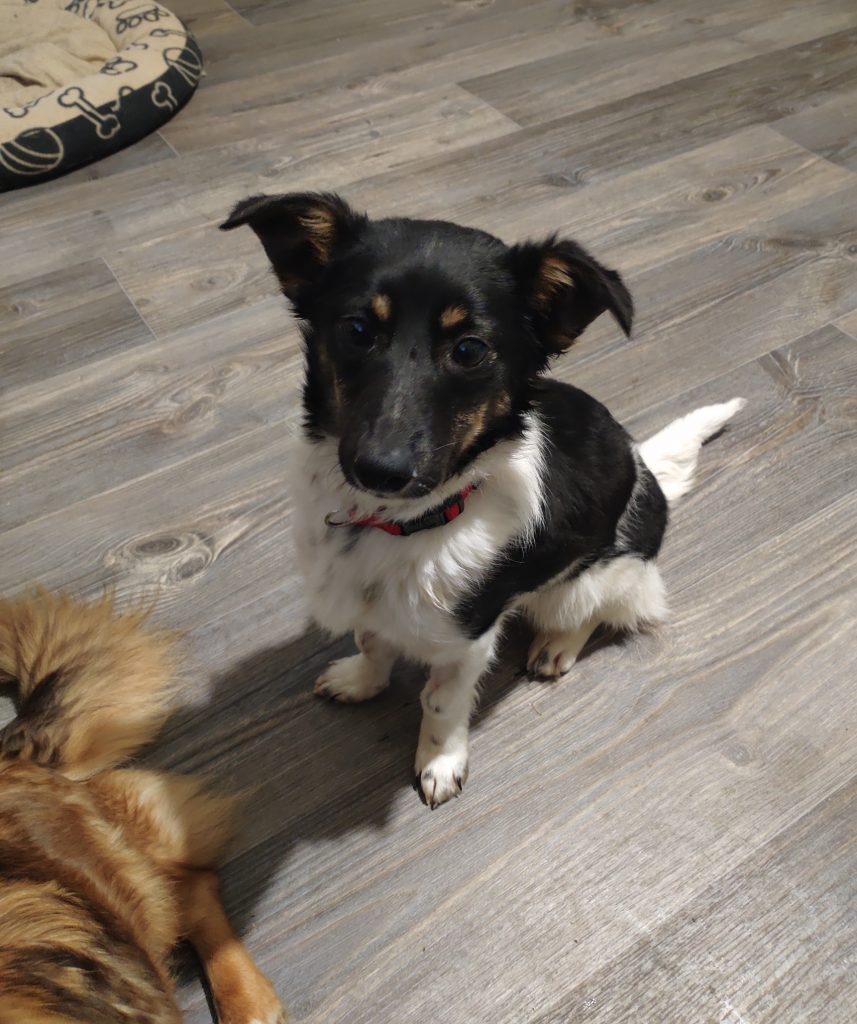 UPDATE: 24. 2. 2021
Snoopy is home 🤗
Still waiting for the blood results but his temperature is normal and he is eating. His prostate is still enlarged and he has some medication. We will keep you updated 🙂
UPDATE: 29. 4. 2021
Snoopy came to us a few months ago, he hasn't found his home yet, because this unlucky little pupper is our vet's best customer. Snoopy got sick after his vaccination for a few weeks and now he suffers from an injury that had to be sewn.
We say how unlucky he is, but Snoopy, on the other hand, loves to go to the vet. He specifically flirts with one nurse there.
Snoopy is now 1 year old, he loves people and cuddles – he is very submissive, but still a cheeky boy at heart . He loves food so much, he will even dance for it. He is house trained and loves to play with Lumpik, our house cat. He is very social and good with the dogs he knows, but new dogs always make him quite nervous.
We are sure, that Snoopy will recover soon and then this little handsome guy will up for adoption.
HAPPY TAILS: 20. 5. 2021
Happy Tails to Snoopy who found his home with Marcela and a kitty friend 🐾💖🐾
Marcela first met Snoopy while he was hospitalised at our vet and immediately fell in love with him. Snoopy needed a home with someone who would understand this little sensitive doggie and Marcela was just perfect for him 💞
An added bonus is that Snoopy will be able to see his friend Pandora who was adopted by Marcela's friend last week. We do love happy endings 💖
Have a wonderful life little Snoopy 💓