M A T I L D A – for adoption!
Matilda aka the shrunken Rottweiler is a 6.5 kg bundle of energy. She is now 1 year and 4 months old, vaccinated, microchipped, dewormed and neutered.
Matilda is a high energy dog, but full of positive vibes. She loves to play all day with our dogs at the sanctuary. Matilda is great with people too, we imagine that she would be a great family dog. Matilda is potty trained and walks well on a leash.
If you can imagine being the right match for Matilda, then hurry up and contact us!!
The conditions of adoption are signing an adoption contract, which includes to pay an adoption donation. Message us on facebook and complete an adoption application (which can be found in our 'About' section or on our webpage).
In our current situation we can only answer your request via fb Messenger and due to the Covid restrictions you need to schedule an appointment with us for visiting. Thank you for your understanding.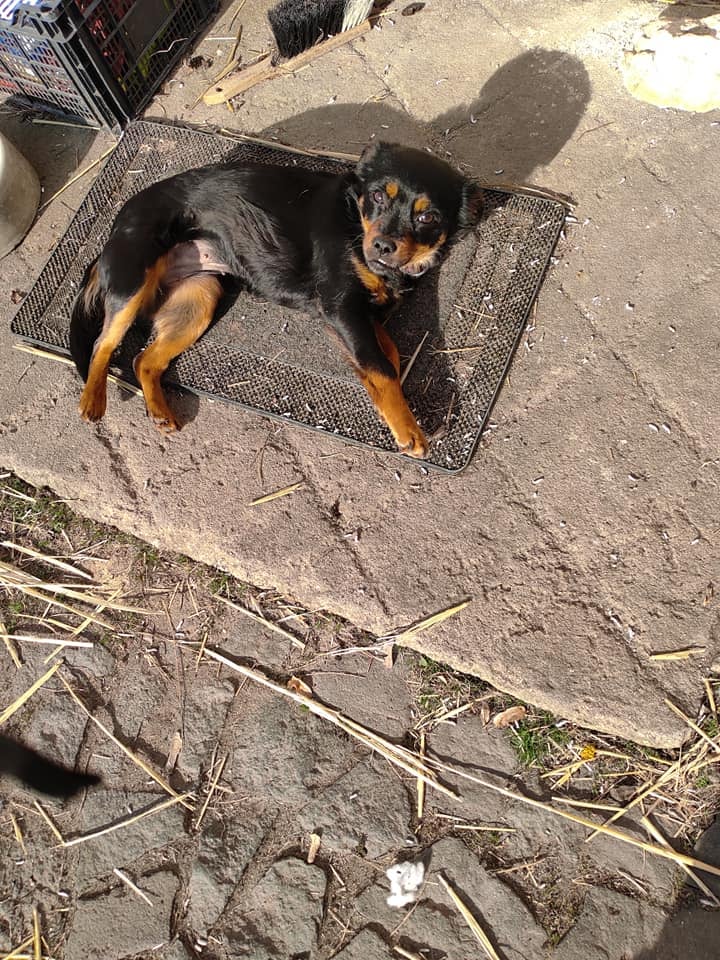 HAPPY TAILS: 24. 5. 2021
Happy Tails to Matilda 🐾💖🐾
Matilda caused us a lot of headaches with the amount of applications we had for her. There were so many good ones but at the end of the day we were looking for people who knew how to handle a whirlwind that gained the nickname 'Tasmanian Devil' 😉 A couple visited who had just lost their doggie and it was just a perfect match 💕
Matilda has settled in already, fly's around the house, kills stuffed animals 😂 watches TV and sleeps under the duvet.
Have a wonderful life sweet Matilda 💖