B L A C K J A C K – for adoption!
Meet Blackjack, male, mixed breed, 2 years old, medium size 11.4 kg. He is castrated, microchipped, dewormed and has his first vaccine.
Blackjack is a charming ball of fur. He is a high energy dog, that loves people and getting cuddles all day. So far he has behaved well with the dogs we introduced him to. Blackjack got a bold spot on one of his eyes, because he had a fungal infection in the past. However, the hair grows back again. He's only been with us for a few weeks and goes now to Prague to foster care – he will soon be a real city boy!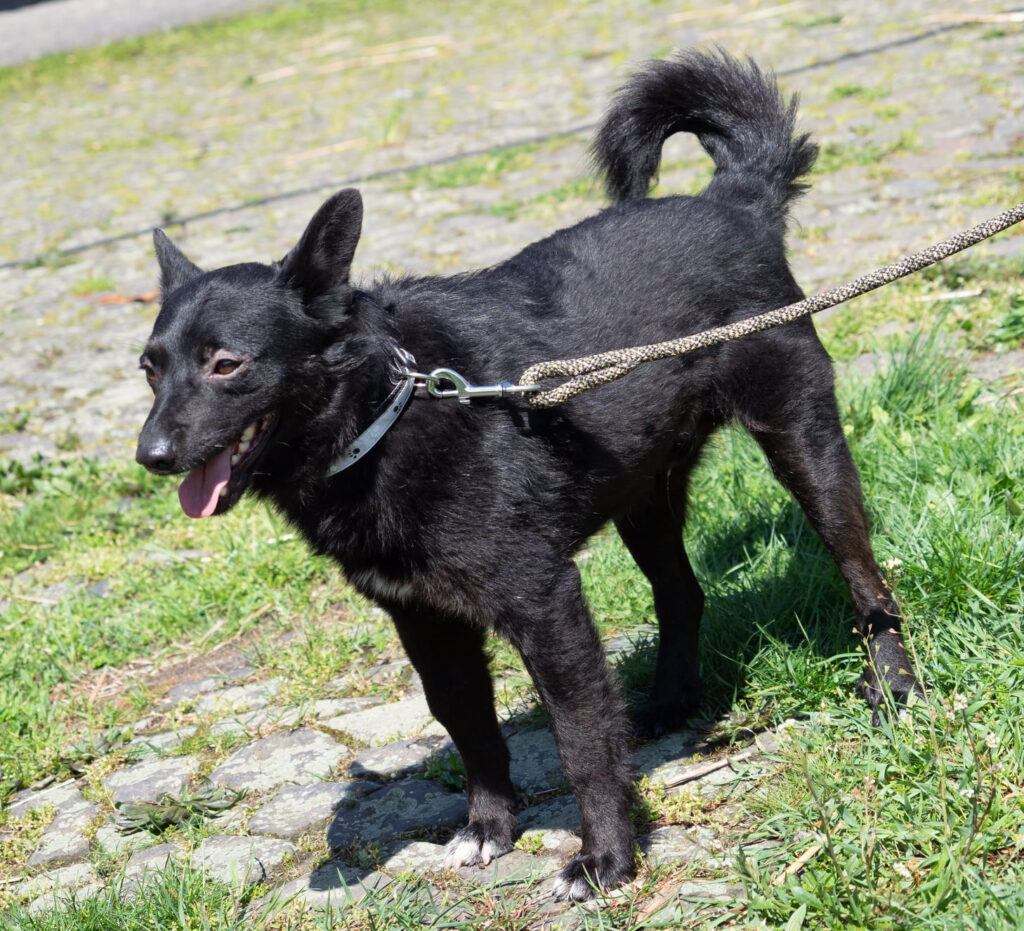 If you can imagine being the right match for Blackjack, then hurry up and contact us!! ❤🐾🥰
The conditions of adoption are signing an adoption contract, which includes to pay an adoption donation. Message us on facebook and complete an adoption application (which can be found in our 'About' section or on our webpage).
In our current situation we can only answer your request via fb Messenger and due to the Covid restrictions you need to schedule an appointment with us for visiting. Thank you for your understanding.
HAPPY TAILS: 19. 6. 2021
Happy Tails to Blackjack who found his new home with Dan & Patricia 💕🐾💕
Blackjack is such a sweetheart and he needed a little help to get used to city life. The amazing Alissa and Rhys stepped in to foster him, thank you guys for your amazing help, as always ❤️
Dan and Patricia met Blackjack and did a weekend trial with him. Blackjacks fate was sealed 🥰 They wanted him to be their new buddy 😊
Have a wonderful life sweet boy ❤️❤️