B U S T E R
Meet Buster, male, 5 years old, mixed breed, medium size 20 kg (he can loose some weight). He is castrated, microchipped, dewormed and has his first vaccine.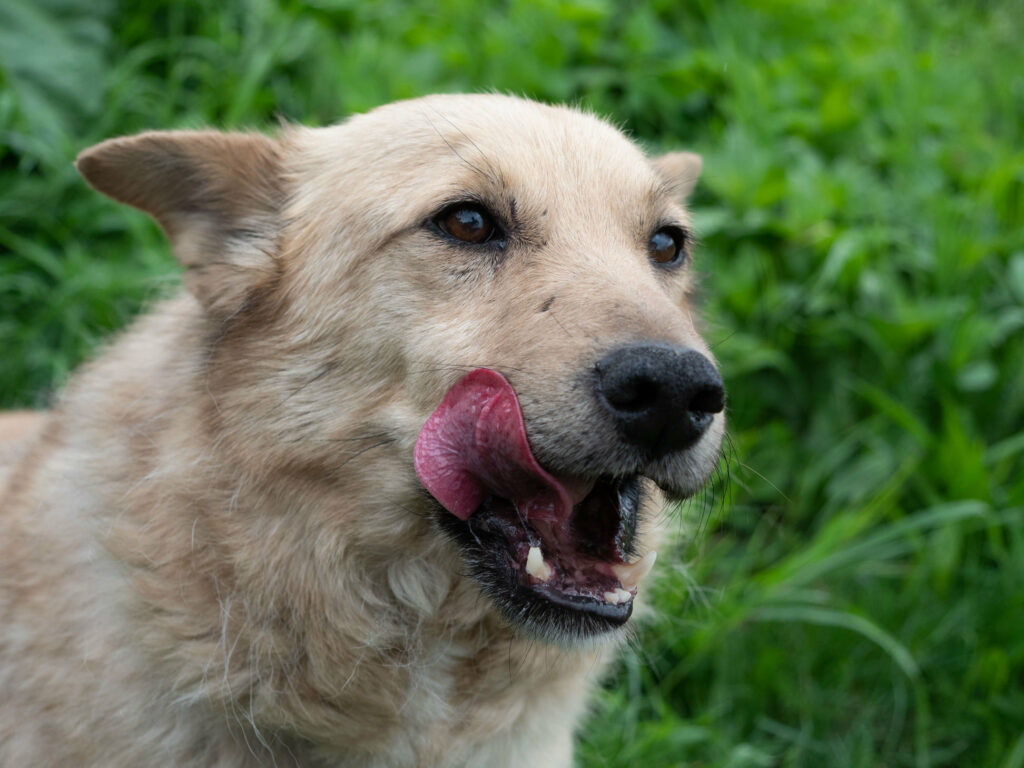 Buster´s story is quite a sad one: He lived chained at a parking lot and at some point his owners had no use for Buster and wanted to euthanize him, but luckily people saved him and brought this good boy to us. Don´t we all like a happy ending?! Lets have Buster a happy ending by finding his home forever ❤❤❤
Buster is a low energy dog – he is very calm and prefers to stay out of any trouble. He loves to chill in our garden and watch the others play. He behaves very social with all the dogs and he is nice to people too. He really likes to come over for fusses and he loves food – he just won´t be the first one to come over and beg for your attention, so he basically gets overlooked by every visitor. Buster is coming more and more out of his shell, he very much enjoys being groomed ❤ He behaves in an exemplary manner at the vet. The only thing he hasn't figured out yet is how to walk on a leash.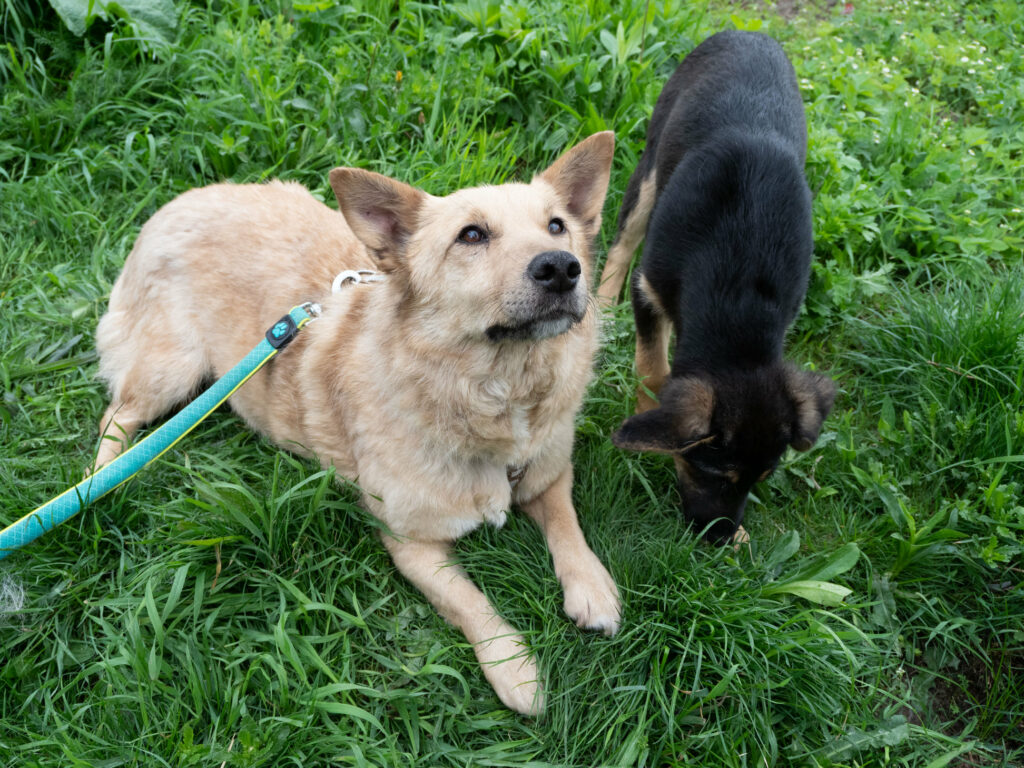 If you can imagine being the right match for Buster, then hurry up and contact us!! ❤🐾🥰
The conditions of adoption are signing an adoption contract, which includes to pay an adoption donation. Message us on facebook and complete an adoption application (which can be found in our 'About' section or on our webpage).
In our current situation we can only answer your request via fb Messenger and due to the Covid restrictions you need to schedule an appointment with us for visiting. Thank you for your understanding.
UPDATE: 10. 6. 2021
Buster had the 'cyst' removed from his neck today and it looks as though it's a tumour 😢😢 It has been sent for histology and we really hope it is benign 🙏🙏
It's so sad, Buster has a potential adopter visiting him Saturday and it looks like the perfect home for him. Of course he can't go home until we get the results ☹️
It's just not fair – Maggie, Eevee, Marty, Zeus 😢 and now Buster, so many in such a short time 😢
Please send positive thoughts to Buster, he needs them right now 🙏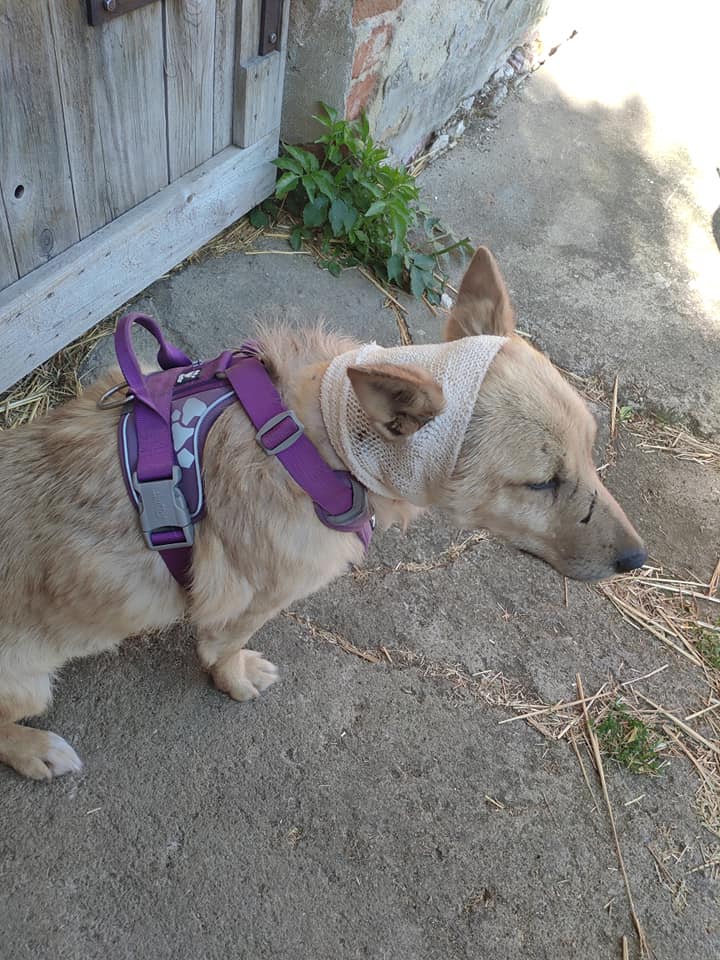 HAPPY TAILS: 20. 6. 2021
Happy Tails to Buster and Potato who together went to an amazing home this week 💕🐾💕
You all know Buster 😍 Our boy who spent his life in a parking lot, never knew the love of a human and recently had a 'cyst' removed that turned out to be a tumour 😢 (We still don't have the results back yet).
Lucie was browsing PesWeb and saw Buster. She told us she knew immediately that he was her dog 🥰 Lucie was told about the tumour but it didn't matter, she wanted Buster and nothing was going to stop her.
Lucie and her partner live two hours away from Cool Critters and the journey is longer because her dog Čikitka has to pee often, she has incontinence. They made the journey to meet Buster and it was love at first sight 😍
So who is Potato?
Well, Potato has only been here for a few weeks. She arrived with a few other dogs that we haven't introduced yet 😉 Potato is a smaller version of Buster and has an equally sad story. She was rescued from a chain 😭
Potato is one of the sweetest, calm, loving dogs we have ever had. How anybody could chain her is really beyond our comprehension.
Lucie immediately wanted to give Potato a home too and we were really happy to say yes ❣️
Have a wonderful life Buster and Potato ❤️🐾❤️