Meet Zippy, male, 10 months old, mixed breed, we expect him to be medium size once an adult.
He has his first vaccination, is dewormed, Advocate treated and microchipped.
Zippy is not yet neutered. He could go home in about 5 weeks after his castration or if he should go home earlier, the future owner has to take care of the castration straight after the adoption.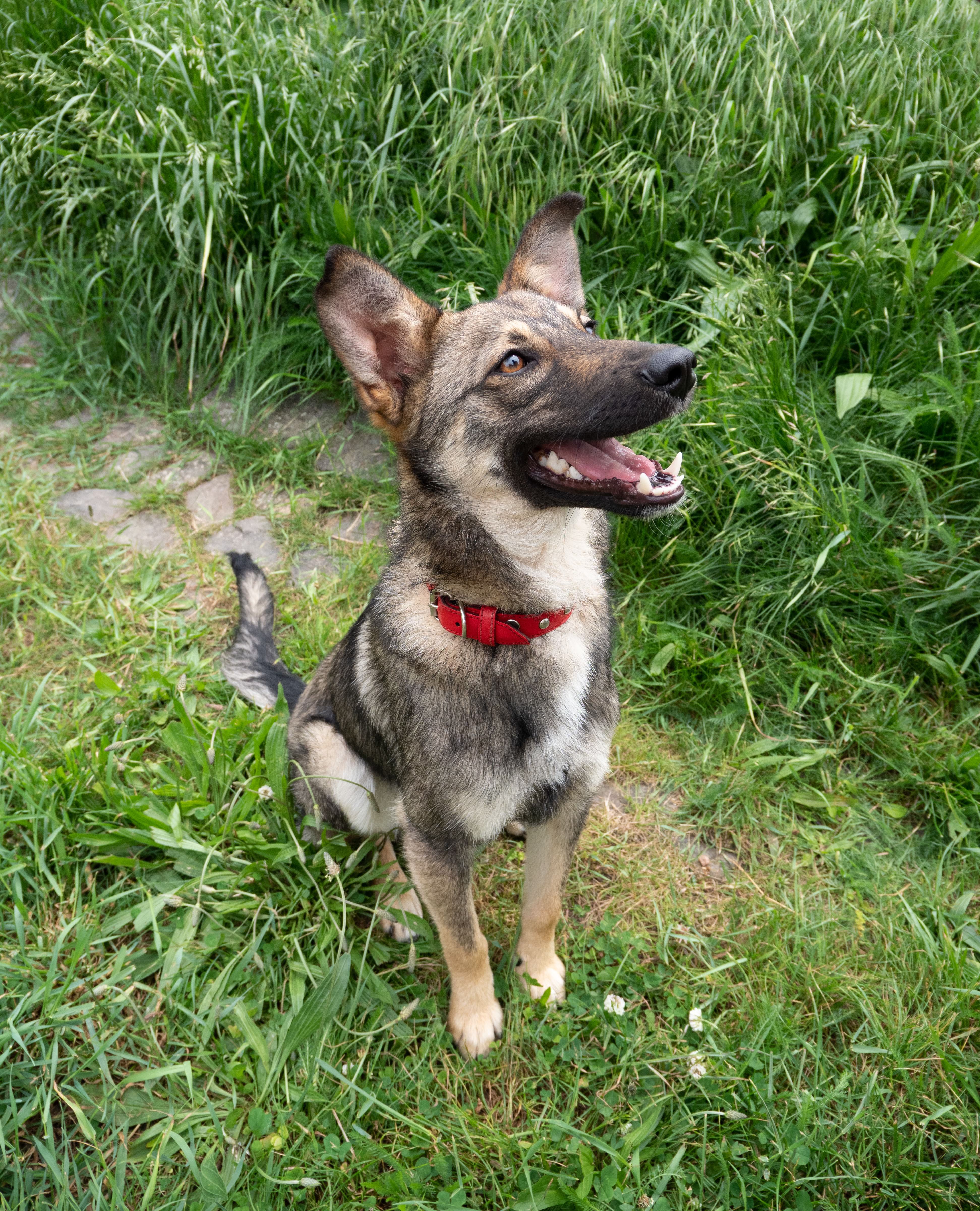 Zippy is a very friendly, playful and confident boy. He enjoys simply everything and smiles all day long. Zippy is still young and needs to learn everything from scratch, but this boy is super intelligent and will learn very fast.🐾💖 He gets along well with other dogs and he is in love with food and people💖
If you can imagine being the right match for Zippy, then hurry up and contact us!! ❤🐾🥰
The conditions of adoption are signing an adoption contract, which includes to pay an adoption donation. The future owner must ensure complete revaccination within the specified time.
Message us on facebook and complete an adoption application (which can be found in our 'About' section or on our webpage).
In our current situation we can only answer your request via fb Messenger and due to the Covid restrictions you need to schedule an appointment with us for visiting. Thank you for your understanding.
HAPPY TAILS: 29. 6. 2021
Happy Tails to Zippy who found his home with Martina and her lovely family 🐾💖🐾
Martina originally wanted to adopt our Finn but his foster decided to adopt him. When we advertised some of our latest bunch of dogs, Martina immediately wanted to visit. We knew she would love Zippy, and we were right 💕
Zippy is very happy in his new home and the family are very happy to have him in their lives 🥰
Have a wonderful life sweet Zippy 🐾💖🐾