Meet Funky Lemur, female, 2 yeas old, mixed breed, small size 9.8 kg.
She has her first vaccination, is dewormed, Advocate treated, microchipped and castrated.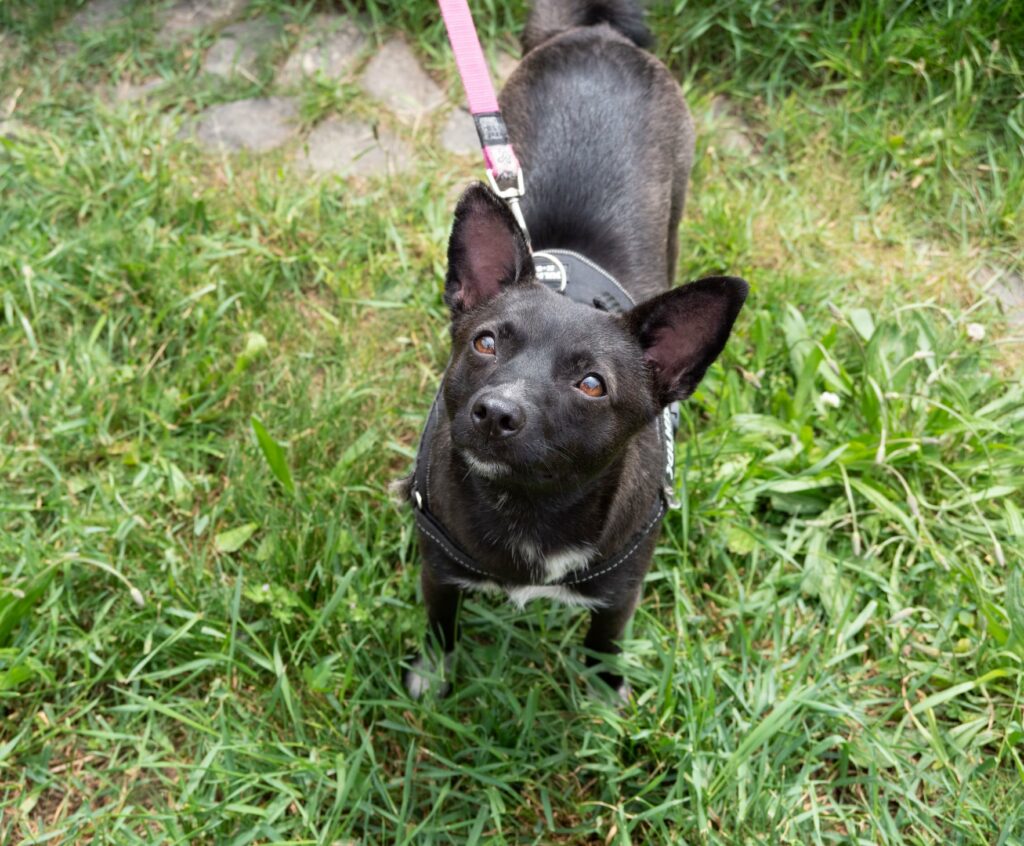 Why Funky Lemur, because she totally reminds us of a lemur, although her tail is not striped in black and white 🙂
This girl is a high energy dog – she would make a great running partner . She is playful, very friendly and loves cuddles. She is very good with dogs and people🐾💖 Funky Lemur does not swing from branch to branch, but she can jump incredibly high.
If you can imagine being the right match for Funky Lemur, then hurry up and contact us!! ❤🐾🥰
The conditions of adoption are signing an adoption contract, which includes to pay an adoption donation. The future owner must ensure complete revaccination within the specified time.
Message us on facebook and complete an adoption application (which can be found in our 'About' section or on our webpage).
In our current situation we can only answer your request via fb Messenger and due to the Covid restrictions you need to schedule an appointment with us for visiting. Thank you for your understanding.
HAPPY TAILS: 5. 7. 2021
Happy Tails to Funky Lemur who now has a new name, Andulka 🐾❤️🐾
"Funky Lemur alias Andulka 🙂 is sending first greetings from new home. She is curious about everything what she hears, everything needs to be checked 🙂 she has her dog's bed in the kitchen, in the living room and one small near my working table (this you can see in the photo) and immediately she understood it is everything for her. She is really amazing!"
Have a wonderful life sweet girl and whilst I loved having you here I don't miss having to have eyes in the back of my head because of your fence jumping 😂 💕