P E B B E L S – for adoption!
Meet Pebbles, female, 3 months old, mixed breed, 8.9 kg.
She has her first vaccination, is dewormed, Advocate treated and microchipped. Medium energy dog, we expect her to medium size once an adult.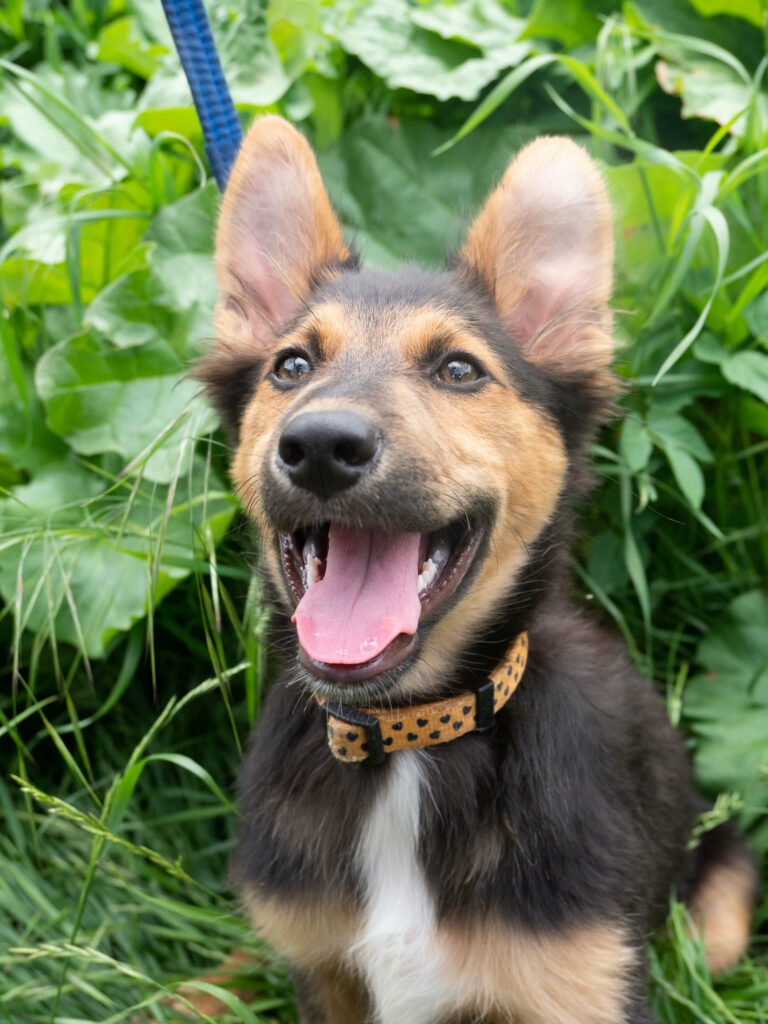 Pebbles is a very playful and happy lucky puppy. She loves dogs and people and likes to play and run around whole day in our garden 🐾💖 As she is still a puppy she has to learn everything from scratch – she is not house or leash trained yet.
If you can imagine being the right match for Pebbles, then hurry up and contact us!! ❤🐾🥰
The conditions of adoption are signing an adoption contract, which includes to pay an adoption donation. The future owner must ensure complete revaccination within the specified time and castration in adulthood.
Message us on facebook and complete an adoption application (which can be found in our 'About' section or on our webpage).
In our current situation we can only answer your request via fb Messenger and due to the Covid restrictions you need to schedule an appointment with us for visiting. Thank you for your understanding.
HAPPY TAILS: 5. 7. 2021
Happy Tails to Pebbles who found her new home with Jan and Veronika 🐾💖🐾
Pebbles had a lot of interest and it's sometimes difficult to decide who could give her the best home. Of course we only want the best for our doggies 🙂
Jan and Veronika connected right away with Pebbles and even took her for her first walk on a leash. It was clear right away that Pebbles had found her people 🥰
Have a wonderful life sweet girl 💕🐾💕