B U N G L E B E A R – for adoption!
Meet Bungle Bear, male, 1 year old, mixed breed, medium size 14.5 kg.
He has his first vaccination, is dewormed, castrated, Advocate treated and microchipped.
We love our Bungle Bear with frizzy hair 🥰 Bungle Bear is a very gentle and sweet pupp. He is still young and needs to learn everything from scratch, but this boy is very intelligent and will learn fast🐾💖 He gets along well with other dogs and loves to play with puppies. He is good with people, but can be a bit shy at first.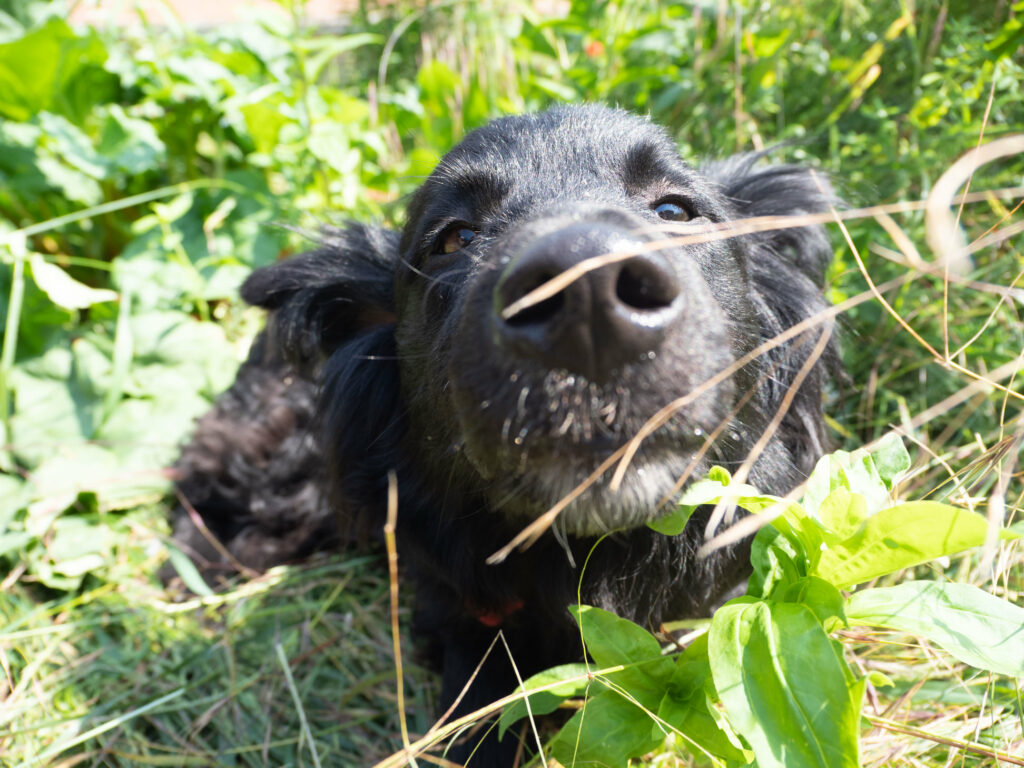 If you can imagine being the right match for Bungle Bear, then hurry up and contact us!! ❤🐾🥰
The conditions of adoption are signing an adoption contract, which includes to pay an adoption donation. The future owner must ensure complete revaccination within the specified time.
Message us on facebook and complete an adoption application (which can be found in our 'About' section or on our webpage).
In our current situation we can only answer your request via fb Messenger and due to the Covid restrictions you need to schedule an appointment with us for visiting. Thank you for your understanding.
UPDATE: 30. 6. 2021
We would like to say a big thank you to Adela at Psí salon Megi for giving our Bungle Bear a complete makeover today 💖💖💖
When Bungle arrived here he was crawling with fleas and lice 🤢 We bathed him and gave him a spot on. He had never been brushed in his life and although we managed to cut a few of his tangles out, it really was a job for a professional 💪
I'd heard there was a new salon open in Mlada Boleslav and so yesterday I contacted Adela. She very kindly offered to help and more than this, she wanted to gift it to us 🥰
I highly recommend her. She was amazing with Bungle, bearing in mind this was his first experience being groomed. He is so handsome now and smells delicious 💕
Mlada Boleslav is an hour outside of Prague and easily accessible by car, bus or train. And one more thing …. She also grooms cats 😻😻😻
Thank you Adela from Bungle and Cool Critters 🐾💖🐾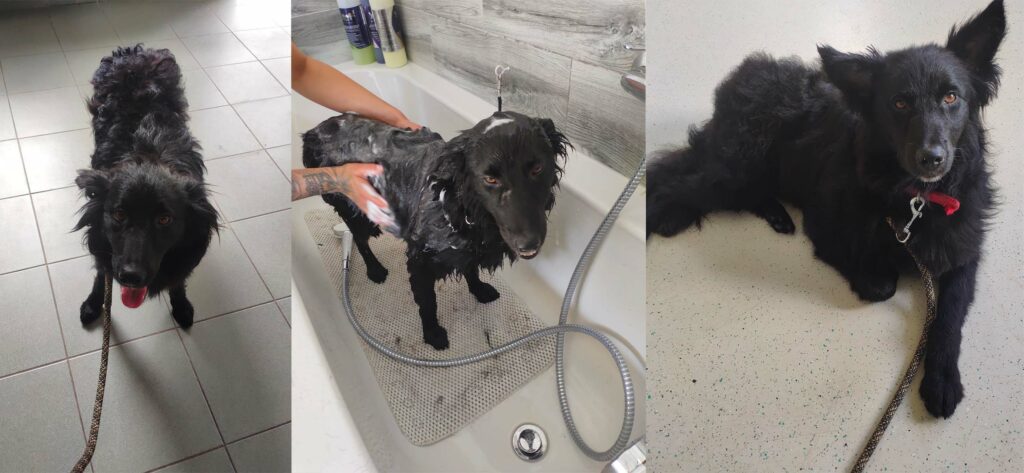 HAPPY TAILS: 19. 7. 2021
Happy Tails to Bungle Bear who found his home with Agáta and two Hovawart siblings 🐾💖🐾 Bungle looks like a miniature version of them 😃
Bungle had a lot of interest and it's hardly surprising as he is an amazing dog. I was extremely sad for one family who fell in love with him but they had a two year old daughter that was a little too much for him 😢
When choosing the perfect family, Agáta and her family were the perfect fit. They hike, swim and he has two siblings to play with 💖
Have a wonderful life sweet Bungle. It was a joy to be part of your journey ❣️