J I M M Y D E A N – for adoption!
Meet Jimmy Dean, male, 3 months old, mixed breed, 12.4 kg.
He has his first vaccination, is dewormed, Advocate treated and microchipped. Medium energy dog, we expect him to medium to big size, around 25 to 28 kg, once an adult.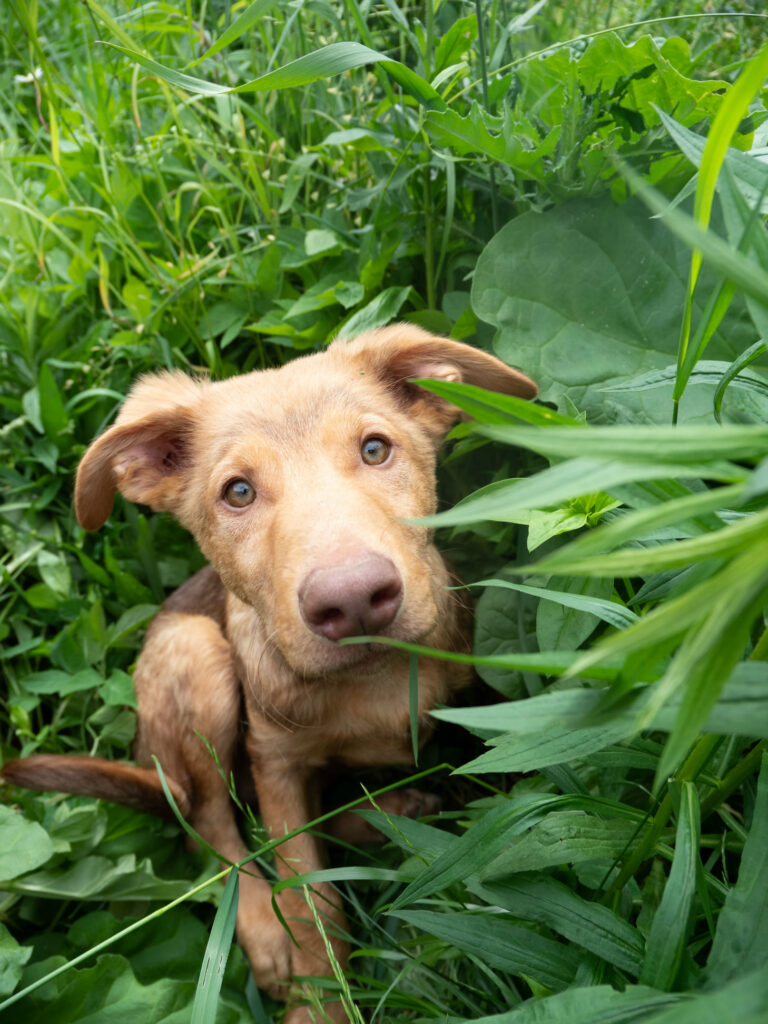 Jimmy Dean is a lovely and playful puppy. He likes to rumble and run around with our dogs whole day and recently we found out, that he loves water 🐾💖 Jimmy Dean won´t be the first one running towards you, because he is a shy puppy, but once he knows you, he will give you lots of kisses. Therefore we are looking for future owners, who have experience with shy dogs. We think our handsome Jimmy Dean would profit from a second confident dog in the household – but this is not a must.
If you can imagine being the right match for Jimmy Dean, then hurry up and contact us!! ❤🐾🥰
The conditions of adoption are signing an adoption contract, which includes to pay an adoption donation. The future owner must ensure complete revaccination within the specified time and castration in adulthood.
Message us on facebook and complete an adoption application (which can be found in our 'About' section or on our webpage).
In our current situation we can only answer your request via fb Messenger and due to the Covid restrictions you need to schedule an appointment with us for visiting. Thank you for your understanding.
HAPPY TAILS: 20. 7. 2021
Happy Tails to Jimmy Dean who found his wonderful home quite by chance with Jennifer and Fede 🐾💖🐾
Jimmy is/was shy and he was going to be big as an adult so he didn't get much interest. Why we will never know because he is the most gorgeous handsome chap.
Then one Saturday, Jennifer and Fede got a taxi from Prague (not thinking how they would get back 😂) to visit the dogs. From the moment they laid eyes on Jimmy, he captured their hearts ❤️
They asked to foster him so off we all went to Prague. Many photos and videos later I was watching Jimmy blossom before my eyes. Yes, he's still a little shy but the speed in which he is changing is just amazing 💖
This is my absolute favourite video and I still haven't worked out who is more excited about the ball 😂 (Full video in the comments) Jennifer and Fede, you are both so fun and amazing that I think Jimmy could not have found more fantastic parents 💞 Thank you so much 🥰
Have a wonderful life together