Last week, we accepted a little black kitty into our care. 🐾 She was seemingly healthy when we got her, though a little stressed about the move from outdoors to indoors which is to be expected. We sent her to foster care for her to wait out the 7 to 14 day 'quarantine period' before her first vaccines. The reason we do this with new intakes is because it can take 7 to 14 days for symptoms of underlying illnesses to show. We were just getting to the end of that period with little Sooty when all of a sudden she got very sick. 😞 She was rushed to the vet today, where she was diagnosed with the onset of the panleukopenia virus. 💔 Sooty is now hospitalized and receiving treatment in hopes she can be stabilized and pull through. Please keep Sooty in your thoughts, she needs all the support she can get to fight this. ❤
This is a good reminder to anyone who rescues/fosters – when you get a cat fresh from outside, even if the vet clears them on the first day, they need to be quarantined for 7 to 14 days. The move from outside to inside is stressful, and stress can trigger underlying illnesses that may have initially been asymptomatic. It's imperative for the safety of the cat and any other animals in the household that this quarantine period be completed so everyone can be healthy and safe! 🐾❤
Our vet bills at the moment are a massive burden, and though we will continue doing absolutely everything for our animals we appreciate any support from anyone who is able to help. ❤ If you would like to contribute to Sooty's incoming vet bills, you can donate to our transparent account 2201832152 / 2010, or to our darujme account: https://www.darujme.cz/projekt/1203323?locale=en. Thank you in advance ❤
22. 3. 2021
Some good news for a Monday morning ☺️
Sooty, the little kitty who was hospitalised at the vets with Panleukopenia is allowed home 💕
Her diarrhea has stopped and she is eating well, so treatment can be continued with her foster carers. Get well soon Sooty 💖
28. 4. 2021
Now that she is feeling better, Sooty is a whole new kitty. She LOVES attention, and purrs like a motorboat. She is a typical young cat with lots of energy, and just enjoys spending her days carefree – playing with her many
toys, demanding attention, and taking long naps in sunny spots.
We would like to say a big thank you to their foster parents and their patience to give these kitties the chance they deserve to find homes 💝
Sooty will be up for adoption by late June/July.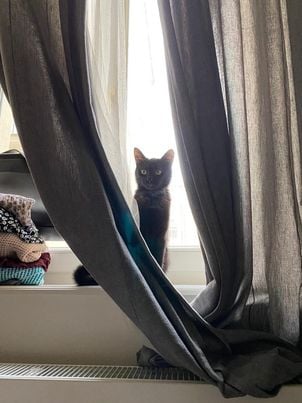 UPDATE 11. 7. 2021: Sooty (now Birdie) is ready to go home!
Birdie's crazy start to life means she is all the more deserving of an amazing forever home. She went from living in a dangerous place on the streets to beating death to saving another kitty on her misadventures, and now she is ready to settle down.
Birdie is an incredibly loving cat. She adores cuddles, she has the most adorable chirp (hence the name – Birdie!), and she even plays fetch!
Birdie is 9 months old, fully vaccinated, microchipped, tested negative for FIV/FeLV, and castrated. She is waiting for her perfect person! Could it be you?
If you think Birdie could be your new best friend, please fill out an adoption application (link in the 'about' section of our Facebook page), and send us a PM for more information.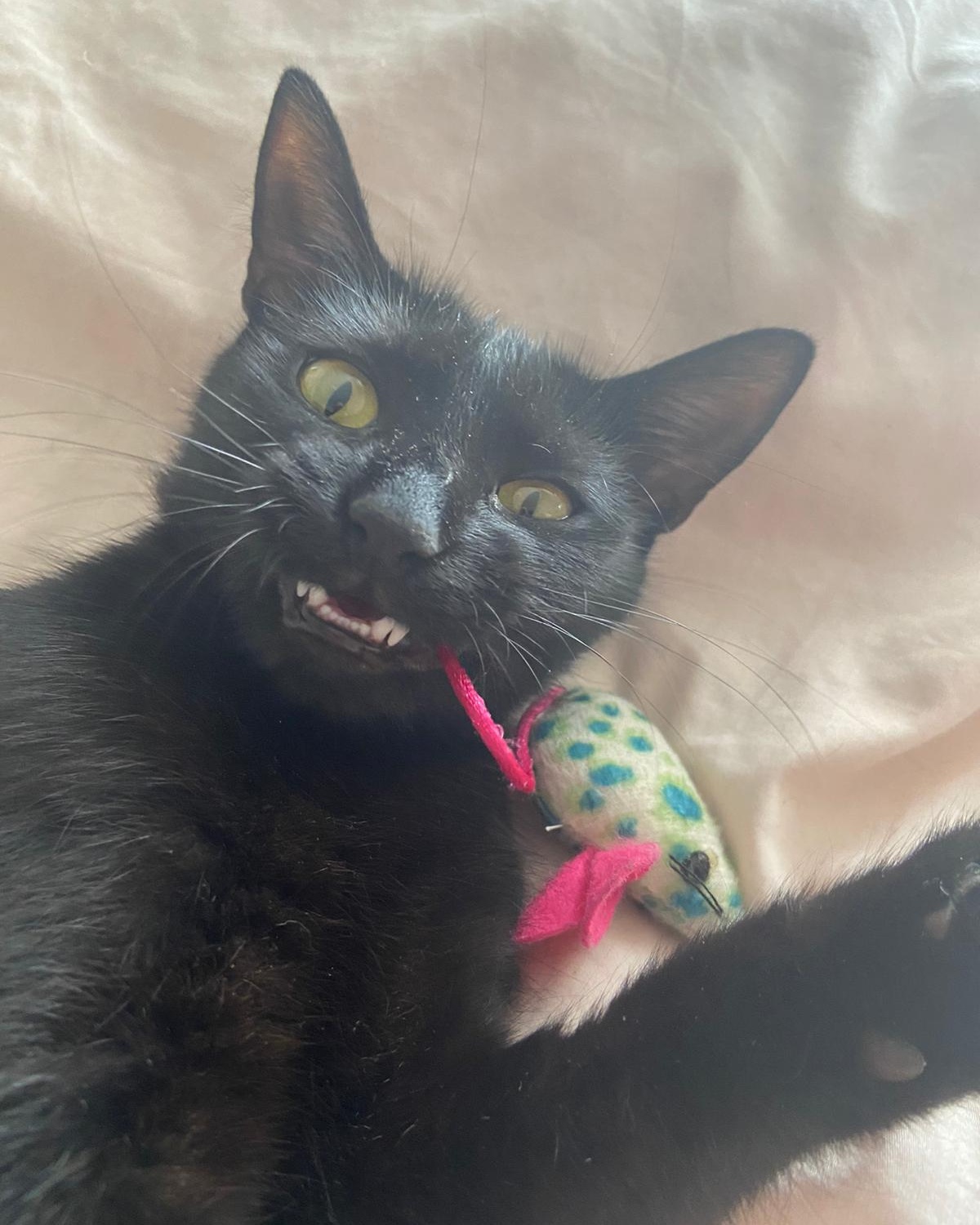 HAPPY TAILS: 22. 8. 2021
Happy Tails to Birdie who found her home with Celia 🐾💖🐾
Birdie (formerly known as Sooty) is now Luna 💖 You may remember Birdie escaped from her crate on the way to the vet and took three days to catch! We hope she will now have a less adventurous life 😉 Celia says that Luna has only been with her for two weeks but it feels like a lot longer, she soon settled in ❤️
Have a wonderful life sweet Luna / Birdie / Sooty 😻