CHLOE is looking for her forever home!!
Meet Chloe, female, 1 year and 10 months old, mixed breed, medium size 19 kg and medium energy. She has her first vaccination, is dewormed, castrated, Advocate treated and microchipped.
Chloe is a gentle and beautiful girl 🥰 She is a little shy at first, but will open up to you once she gets to know and trusts you 💖 She gets well along with all of our dogs. She really loves to play with them all day long 🐾 At the moment her favourite hobby is to chew her collars and harnesses off, but she is still a teenager and needs a humans to give her the direction and education 🥰 She would make a good outdoor and at the same time a great cuddle partner.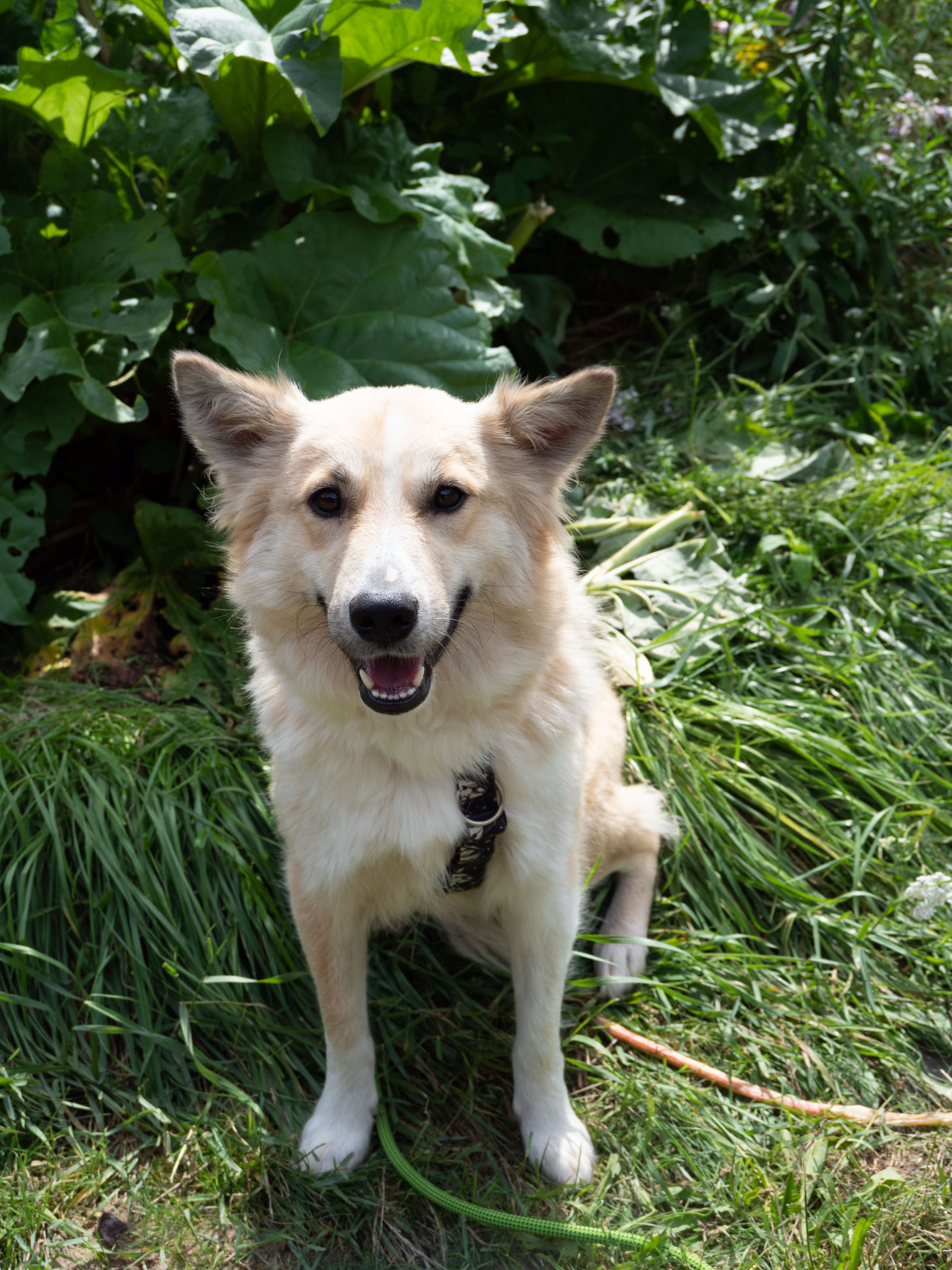 If you can imagine being the right match for Chloe, then hurry up and contact us!! ❤🐾🥰
The conditions of adoption are signing an adoption contract, which includes to pay an adoption donation. The future owner must ensure complete revaccination within the specified time.
Message us on facebook and complete an adoption application (which can be found in our 'About' section or on our webpage).
In our current situation we can only answer your request via fb Messenger and due to the Covid restrictions you need to schedule an appointment with us for visiting. Thank you for your understanding.
HAPPY TAILS: 8. 10. 2021
Happy Tails to Chloe who found her home with Zdenka and her partner, plus two doggie brothers, in Mšeno. Just ten minutes away from Cool Critters 🐾💖🐾
Zdenka summed Chloe up in one word, a fairy 🥰 "Hi, she is such gorgeous dog! I didn't expect she would adjust as quick as she did 🙂 she is such wonderful and mostly easygoing dog, I can't believe it sometimes 🙂"
Chloe is now Dorotka and as you can see, she has an amazing new life 💖