Meet Jessy B 💞
Last week a very good friend in rescue contacted us to ask if we would take in a lost soul. Her humans were moving countries and didn't want to take her with them 😭 Of course we said yes!
Her name is Jessy. We already had a Jessy, who is now Ruth. We don't feel it's right to change her name so she is Jessy B for now 🙂
On day one of Jessy arriving, she managed to slip out of the gate and spent the rest of the day running in the village and surrounding fields. We had no hope of catching her, she is fast!! Luckily, she didn't 'really' want to run away, she hung around, she knew where she was meant to be. Liana and Tera actually managed to snag her in the late afternoon, right outside the house. She had followed a couple with a pushchair 🥰
So what do we do with Jessy B?
Do we put her to foster? Would being in a foster home be good for her? Don't forget, she has been abandoned by the humans she trusted. If she learns to trust her fosters and then gets adopted and moved again…..
Or straight to a new home? This is also difficult, we know nothing about her personality … Apart from she is fast! Lots of energy 😄
All we know is that she needs to find her forever humans, people that will never abandon her again 🙏
UPDATE: 25. 10. 2021
JESSY B is looking for her forever home!!
Meet JESSY B, female, between 3 and 4 years old, German Spitz mix, medium size, 10 kg. She is vaccinated, dewormed, castrated, Advocate treated and microchipped.
Jessy B is a very active and talkative girl 🥰 We think that she is a German Spitz mix and probably there is some Husky in her as well. Jessy B once had a home and then got suddenly dumped by her family when they moved to another country. She desperately needs human attention and therefore we would be glad if she finds a home soon, because she still suffers a lot from that sudden loss 💖 Jessy B is a high energy dog, she is very active and super cuddly, but she can snap if she does not like something, so she can´t go to a home with young children! We are looking for active owners and preferably for someone with knowledge when it comes to high energy and snappy dogs. She gets along with the dogs in our sanctuary 🐾 It is about time to find for this beautiful girl a FOREVER home 🥰💖
If you can imagine being the right match for Jessy B, then hurry up and contact us!! ❤🐾🥰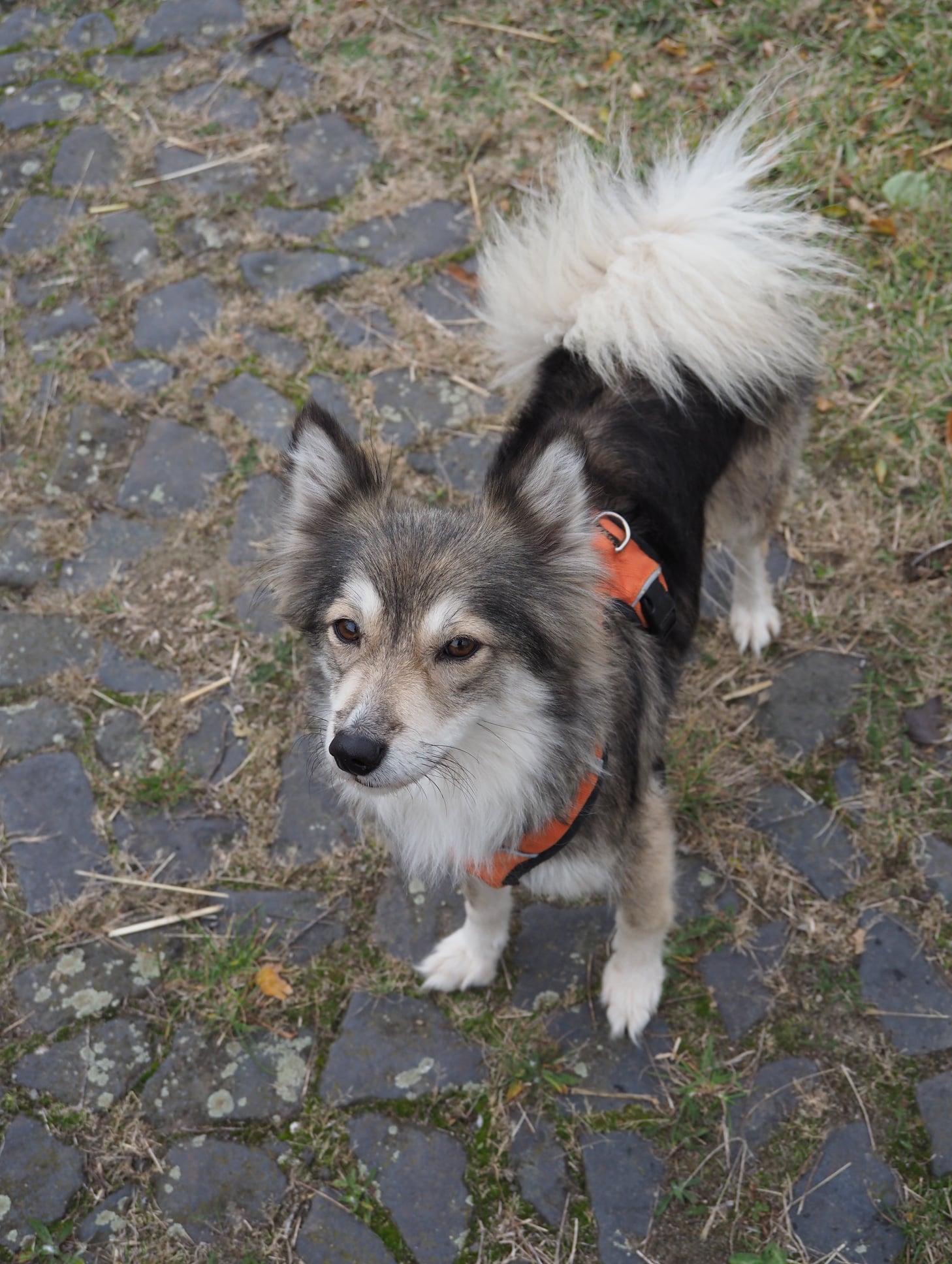 The conditions of adoption are signing an adoption contract, which includes to pay an adoption donation.
Message us on facebook and complete an adoption application (which can be found in our 'About' section or on our webpage).
In our current situation we can only answer your request via fb Messenger and due to the Covid restrictions you need to schedule an appointment with us for visiting. Thank you for your understanding.