MALINA is looking for her forever home!!
Meet MALINA, female, 4 years and 9 months old, Dutch Shepherd mix, medium size, 21.8 kg. She has her first vaccination, is dewormed, castrated, Advocate treated and microchipped.
MALINA is a wonderful soul 🥰 Even though she does not look like it, Malina is only 4 years and 9 months old. Malina was once a guard dog, got dumped and spent basically all her life in an overcrowded shelter. When she arrived she was scared and we can tell she was never loved, but she has come to life since being here, loving human attention now 💖💖 She gets well along with all of our dogs🐾 When new people come for a visit, she is always concerned and won´t stop barking at them, but once she gets to know you she is full of love. Malina is entirely health checked and ready to start her new life in the first home of her life. We think she would do better in a home without young kids and if someone is looking for an excellent guard dog that has lots of cuddles to offer, then she is the one 🥰
If you can imagine being the right match for Malina, then hurry up and contact us!! ❤🐾🥰
The conditions of adoption are signing an adoption contract, which includes to pay an adoption donation. The future owner must ensure complete revaccination within the specified time.
Message us on facebook and complete an adoption application (which can be found in our 'About' section or on our webpage).
In our current situation we can only answer your request via fb Messenger and due to the Covid restrictions you need to schedule an appointment with us for visiting. Thank you for your understanding.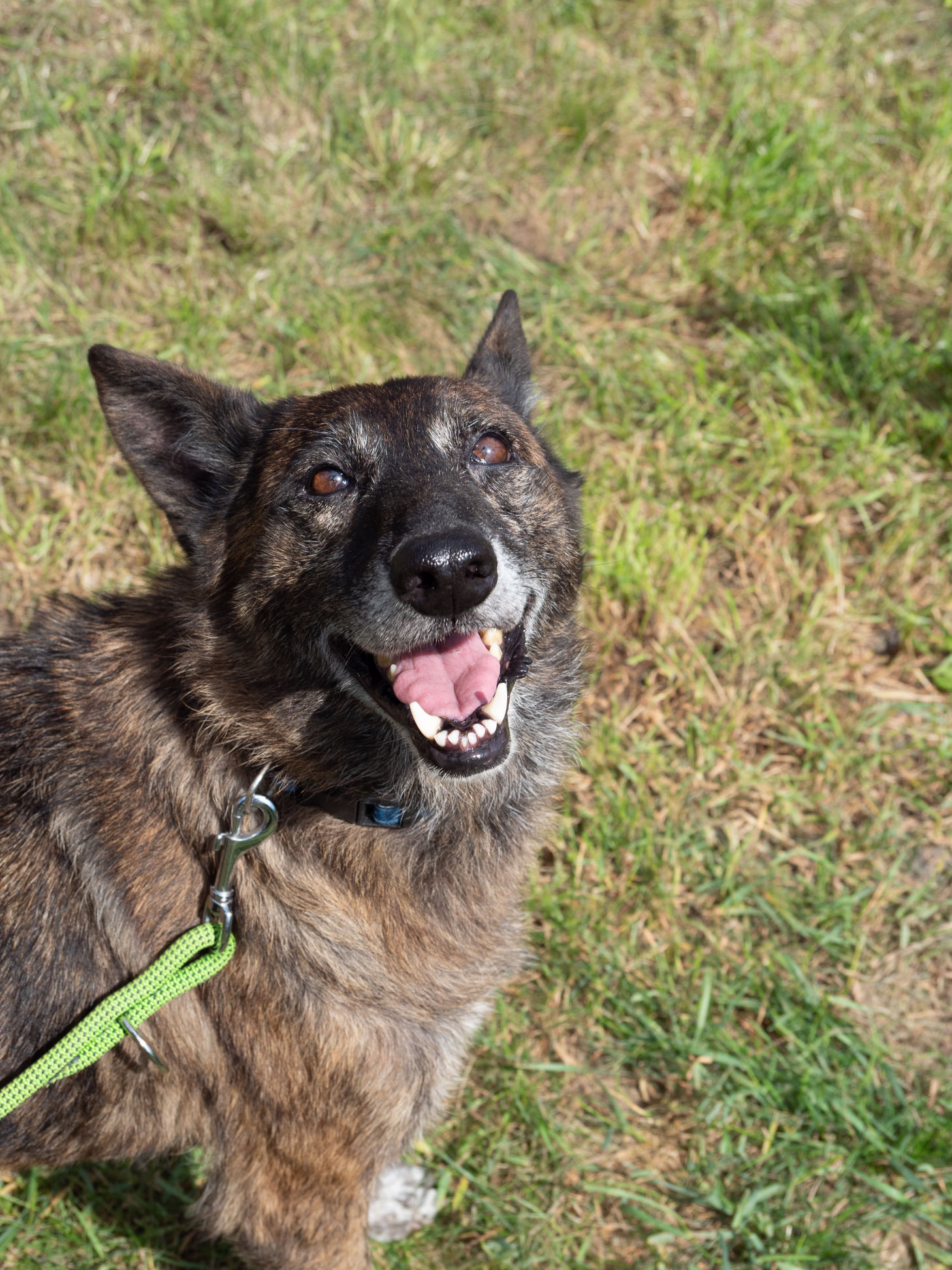 HAPPY TAILS: 2. 11. 2021
Happy Tails to Malina who found her home with Šárka and her family 🐾💖🐾
Malina had to have an exam with the cardiologist before we could find her a home as the vet found a murmur. Luckily it wasn't severe and she didn't need medication. She also had elevated blood pressure, which she needs medication for. Šárka and her husband were not worried about this 💕
Malina has a new name, they call her Bambule 🙂 She is still very shy. She is already lets her husband stroke her, she keeps her distance from her sons, but she is getting better every day. She runs after Šárka everywhere and she is also fine with her daughter.
They go for walks more in nature, the traffic of the street makes her very stressed. Their second dog helps her a lot, she sticks to him when she is not close to Šárka.
She has settled in well at home, sometimes she is caught in a fit of merriment and then pillows fly from the couch😀
The cats were very offended, but even the most angry one came home today 🙂
Šárka says that she believes that she will soon find trust in the boy's family members and her new life will be even better 🙂
Just look at that smile 😊😊😊
Have a wonderful life sweet girl 💕