Just in time for Halloween TRICK & TREAT are looking for their forever homes!!
Trick & Treat, females, 6 month old, mixed breed , expected to be medium to large size once adult. They are vaccinated, dewormed, castrated, Advocate treated and microchipped.
Do you remember our brothers Huey, Dewey and Louie? Meet their sisters Trick & Treat, these girls are just as wonderful as their brothers 🥰💖 When we got to know that the sisters are still without a home, we rushed out to rescue them as well. These two ladies are very very smart. Within days they learned how to open their pen and the ones from the other dogs, so if anyone is looking for a dog with special skills, these girls are all yours 💖 Trick & Treat are very friendly, confident and super cuddly. They both get well along with the dogs in our sanctuary 🐾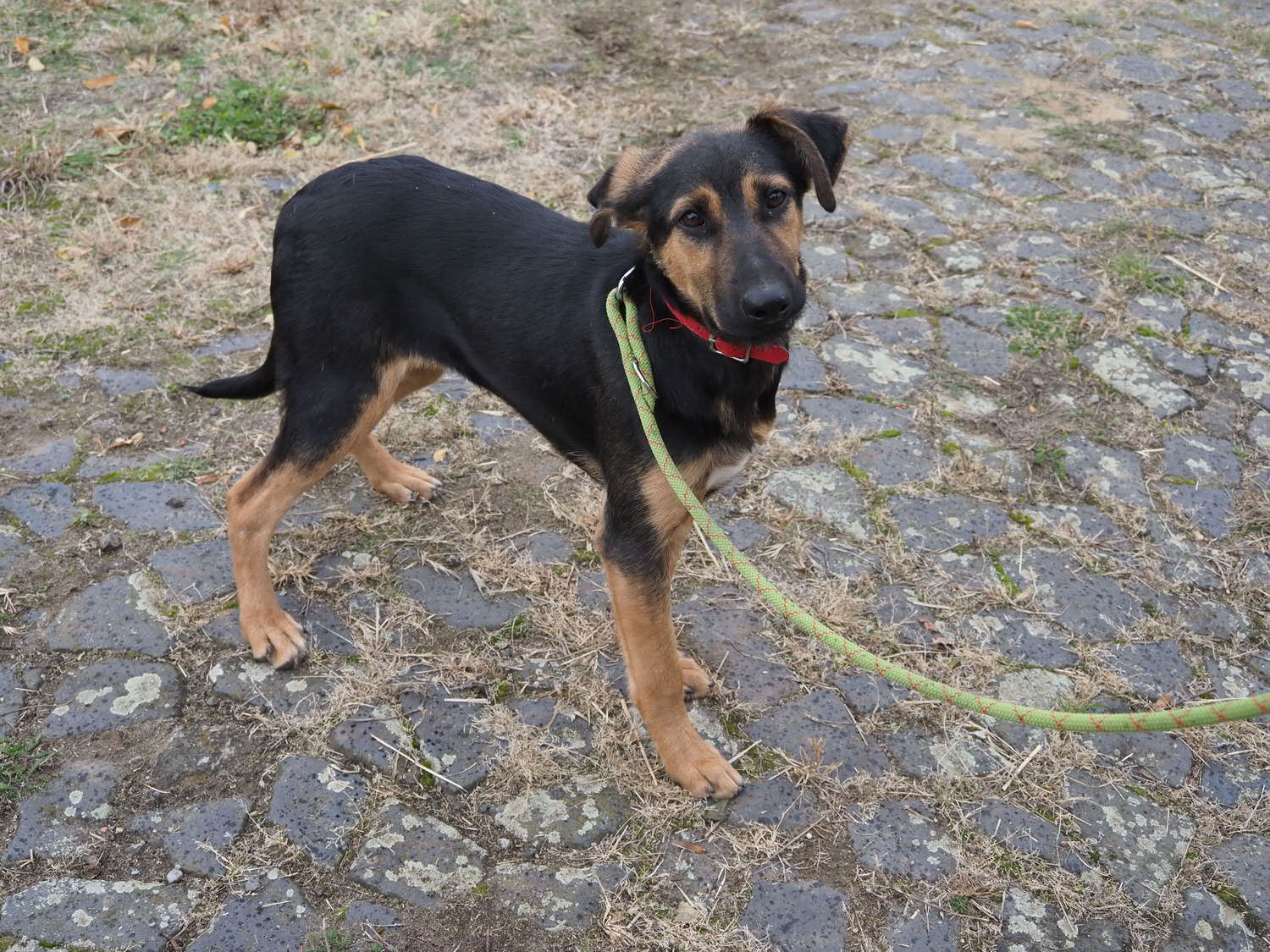 If you can imagine being the right match for Trick or Treat, then hurry up and contact us!! ❤🐾🥰
The conditions of adoption are signing an adoption contract, which includes to pay an adoption donation. The future owner must ensure complete revaccination within the specified time.
Message us on facebook and complete an adoption application (which can be found in our 'About' section or on our webpage).
In our current situation we can only answer your request via fb Messenger and due to the Covid restrictions you need to schedule an appointment with us for visiting. Thank you for your understanding.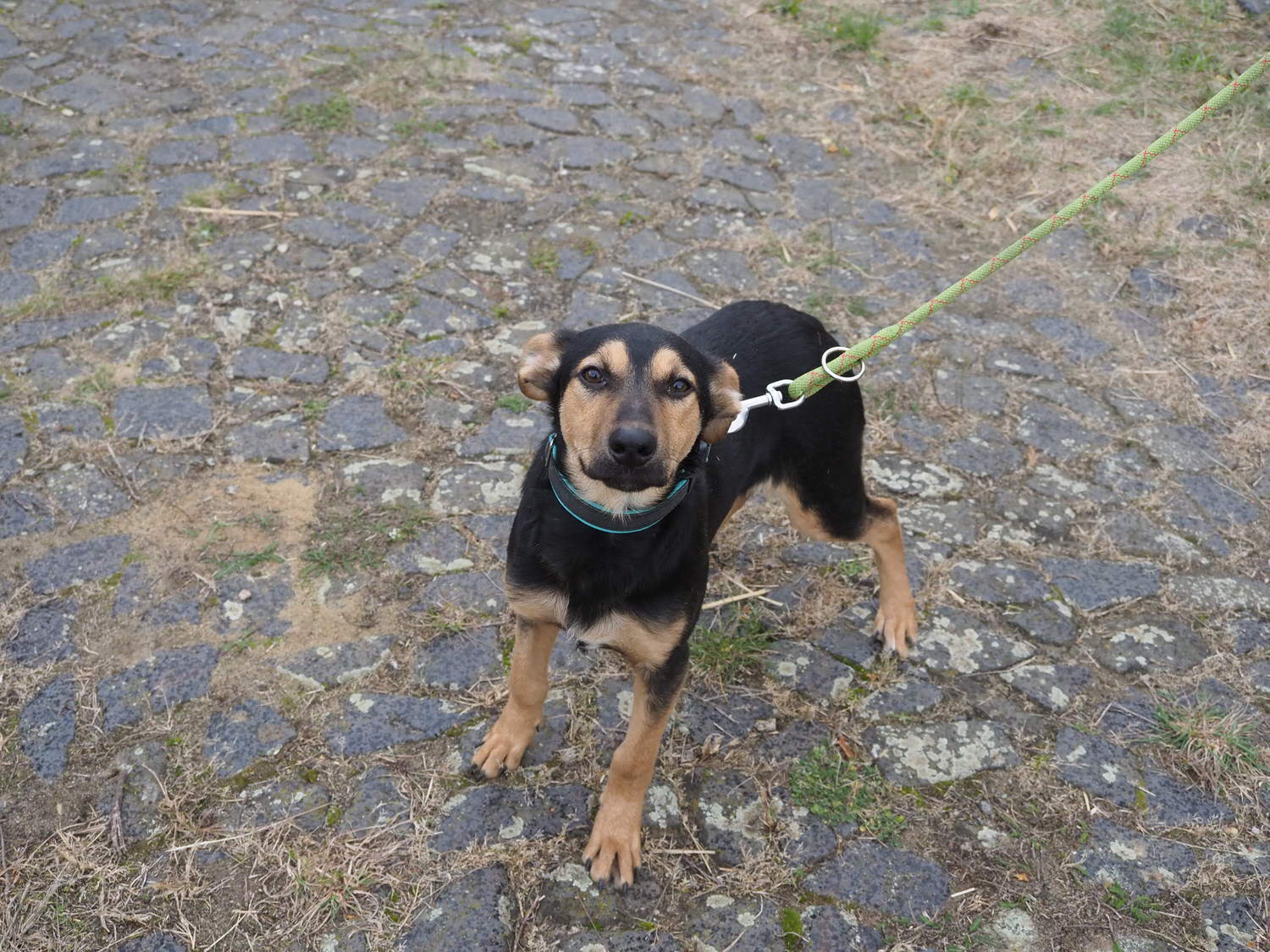 7. 12. 2021: Happy Tails to Trick
Happy Tails to Trick who went to her new home with Carrie, Martin and their children and kitties 🐾❤️🐾
Carrie has lots of experience with dogs, German shepherd and others, so Trick found herself the perfect place to evolve 😍 As we have said many times, Trick and her sister Treat are super smart pups and needed homes that could give them boundaries and training.
Trick has a new name, Luna and has settled very well in her new home 💕
Have a wonderful life sweet girl ❤️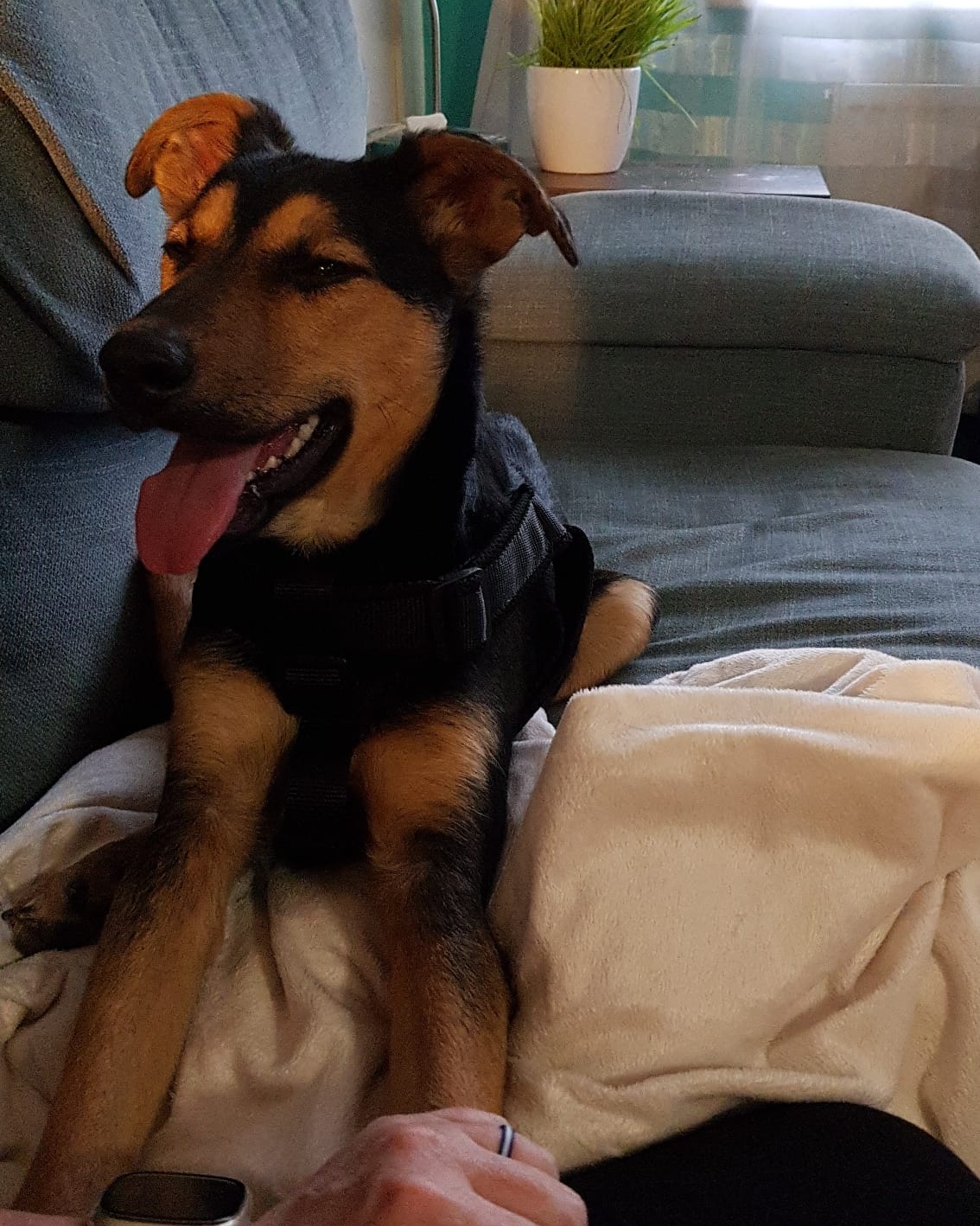 15. 12. 2021: Happy Tails to Treat
Happy Tails to Treat who found her new home two weekends ago🐾❤️🐾
We are so so happy, that all our 5 German Shepherd siblings are spending Christmas in their new forever homes 😍 It was not easy at first to find the right home for Treat. She is so intelligent and needs a lot of physical activity and human attention. After her first trial failed the right human came along and we immediately knew, that Tomáš is the right guy for Treat. This wonderful person spent 3 hours in our garden in the bitter cold to get to know Treat and to bond with her💕 So far she is doing great and she also has a new doggie friend to play with.
Have a wonderful life sweet girl!!