Meet Mila 🥰
Mila is a wonderful girl, really gentle and curious. She's a little shy of people at first, but slowly she comes to you once she has met you a couple of times.
Mila went for her first walk yesterday and Tanja said she is a different dog. Happy, confident and just bounces along taking everything in 🙂
Mila is seven years old, rescued as a puppy and spent her whole life in the shelter 😭 We decided to take her and find her a new loving home ❤️ We love saving these dogs that otherwise would never know what a home is. We are the halfway house to a better life 💕
UPDATE: 5. 11. 2021
MILA is looking for her forever home!!
Meet MILA, female, 7 years old, mixed breed, medium size, 21.4 kg. She is vaccinated, dewormed, castrated, Advocate treated and microchipped.
Mila is a very gentle and lovely dog. She is one of these kind rare souls. Mila has spent all of her life in a shelter. She was rescued as a puppy and never got her lucky ticket until we decided to take her and find her a new loving home ❤️ She is a medium energy dog and a little shy of people at first, but slowly she comes to you once she has met you a couple of times. Mila walks well on the leash. She gets all happy, confident and just bounces along taking everything in 🙂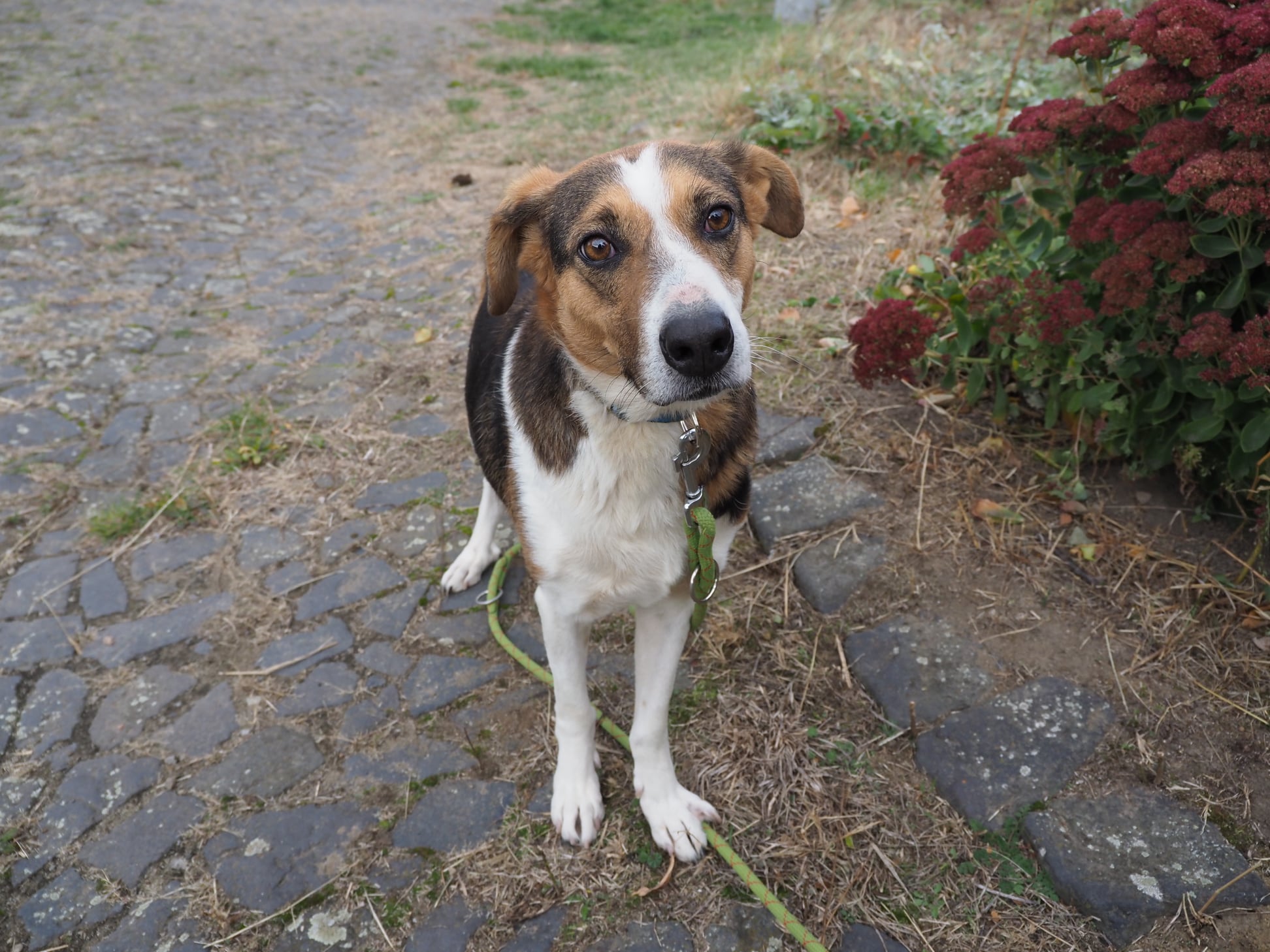 We are the halfway house to a better life for her💕 If you can imagine being the right match for Mila, then hurry up and contact us!!
The conditions of adoption are signing an adoption contract, which includes to pay an adoption donation.
Message us on facebook and complete an adoption application (which can be found in our 'About' section or on our webpage).
In our current situation we can only answer your request via fb Messenger and due to the Covid restrictions you need to schedule an appointment with us for visiting. Thank you for your understanding.
HAPPY TAILS: 16.12.2021
Happy Tails to Mila who found her forever home with a wonderful family 🐾❤️🐾
It seemed to get harder and harder to find a home for Mila. At first we had many people coming to see her, but for some she was not interesting enough, for some she was not happy enough, for some she was too big and for others too shy… she actually never showed her real personality until the right family came along. We think Mila knew exactly what she was doing 🤪 she wanted to be part of this particular family with this amazing little boy who created this beautiful bond with her💕 Mila has even a new doggie brother, Eda, also a rescue. What a beautiful family!!
We wish you all a wonderful life together ❤️