PLUTO is looking for his forever home!!
Meet Pluto, male, 6 years old, mixed breed, medium size 23 kg. He has his first vaccination, is dewormed, Advocate treated, microchipped and castrated.
Pluto is a very gentle and peaceful boy. He causes absolutely no problems and stays out of any troubles. Even puppies can literally crawl all over him 🥰 🥰 He loves to cuddle and is very submissive to people. Pluto gets overlooked every time, because he rather prefers to chill on his bed than to get into the way of the excited puppies stealing all the attention from the visitors. Pluto spent a lot of his life in a shelter, the only human attention he got was while feeding time. Despite this past, he is such a love bug and has heart of gold.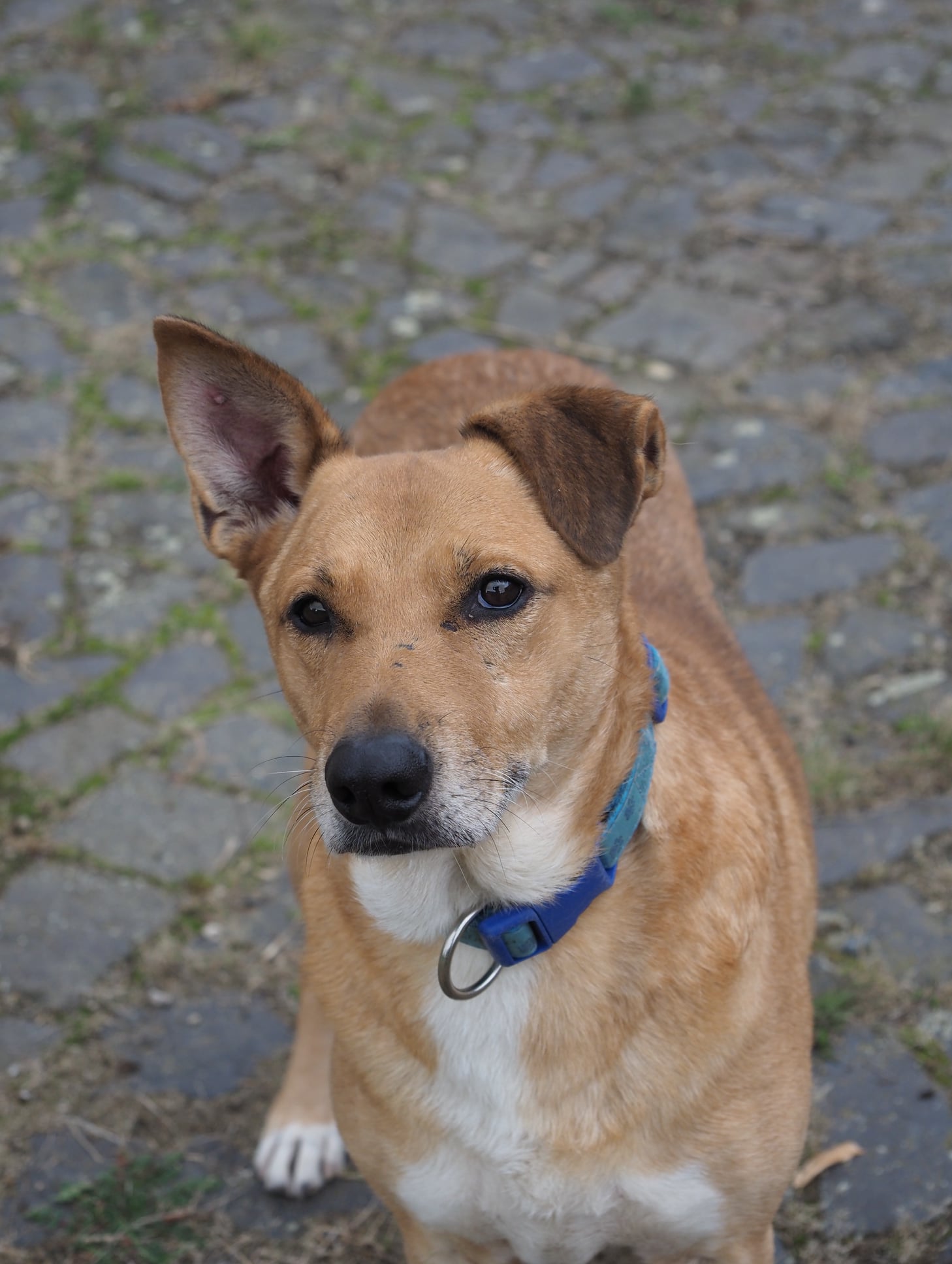 If you can imagine being the right match for Pluto, then hurry up and contact us!! ❤🐾🥰
The conditions of adoption are signing an adoption contract, which includes to pay an adoption donation. The future owner must ensure complete revaccination within the specified time.
Message us on facebook and complete an adoption application (which can be found in our 'About' section or on our webpage).
In our current situation we can only answer your request via fb Messenger and due to the Covid restrictions you need to schedule an appointment with us for visiting. Thank you for your understanding.
HAPPY TAILS: 30. 12. 2021
Happy Tails to Pluto who found his forever home with Enes 💕💕
Pluto is such a gentle and lovely boy and we are so happy that Enes and him are such a great fit. Pluto has lived his whole live in a shelter and knew nothing more than his kennel and concrete. Now living in the city center of Prague we can only say: "He's taken to the city like a duck to water"🥰
Pluto is so relaxed and looks like he has always lived in the city. When Enes brought him home he immediately made himself comfortable on the couch. This boy left his past completely behind and enjoys now every single moment of his new life 💕
Have a wonderful life sweet Pluto!!