BAGIRA is looking for her forever home!!
Meet Bagira, female, 8 months old, mixed breed, we expect her to be medium size once an adult. She is vaccinated, dewormed, castrated, Advocate treated and microchipped.
Bagira is a very playful, friendly and confident puppy. She has lots of energy and therefore we are looking for active future owners 🐾 She gets well along with the dogs in our sanctuary, but tends to be the queen at our place. So she can get at times a bit dominant with dogs, but is very submissive to people. Bagira loves people and Bagira loves food 🥰💖 As she is still a puppy she needs to learn everything from scratch.
If you can imagine being the right match for Bagira, then hurry up and contact us!! ❤🐾🥰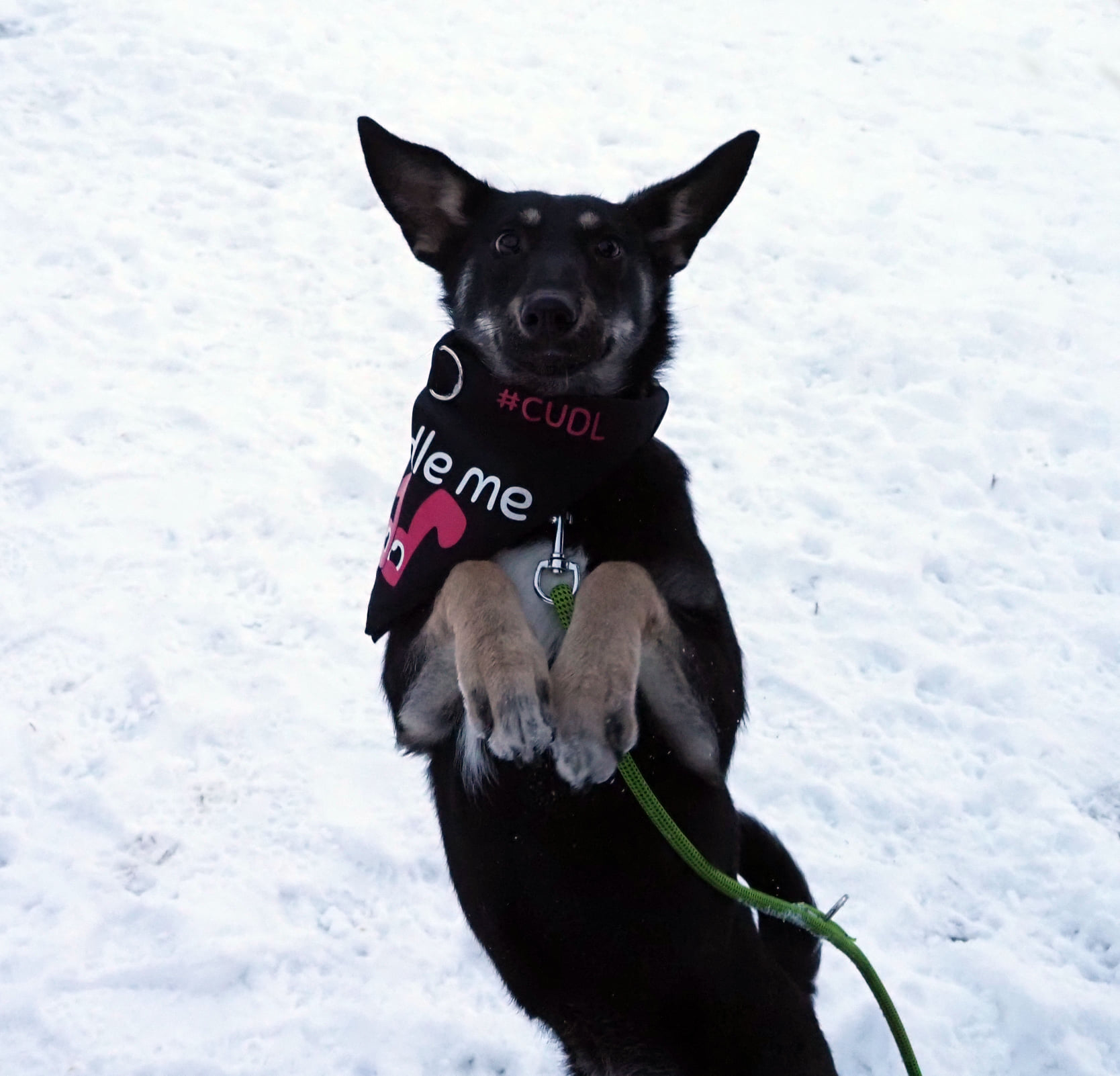 The conditions of adoption are signing an adoption contract, which includes to pay an adoption donation.
Message us on facebook and complete an adoption application (which can be found in our 'About' section or on our webpage).
In our current situation we can only answer your request via fb Messenger and due to the Covid restrictions you need to schedule an appointment with us for visiting. Thank you for your understanding.
HAPPY TAILS: 10. 1. 2022
Happy Tails to Bagira, now Bailye, who found her forever home with Josefina and her husband🐾❤️🐾
It was love at first sight when they came to visit Bailye 💖 Josefina is saying that Bailye is very crazy, loves her new sofa, her toy duck and scored at grandma´s place with behaving very well and being very nice to the baby 🐾 Bailye is a professional ball catcher now.
Have a wonderful life sweet girl ❤️