RUDOLF is looking for his forever home!!
Meet Rudolf, male, 8 months old, mixed breed, medium size. He is vaccinated, dewormed, Advocate treated, microchipped and castrated.
How else to call Rudolf than our big teddy bear 🥰 When Rudolf came to us he was a bit shy at first and we actually thought that he is an older dog, but boy were we wrong!! Once he settled in, he got really cuddly, playful and jumping up at people, so we thought we better check his passport again…. and tadaaa, there you have a 8 months old puppy standing right in front of you. After a double check with the vet, we can confirm, that Rudolf is a puppy and all healthy. We expect him to be still medium size once an adult. This boy is very food motivated and loves people. As he is a puppy he still needs to learn everything from scratch.
If you can imagine being the right match for Rudolf, then hurry up and contact us!! ❤🐾🥰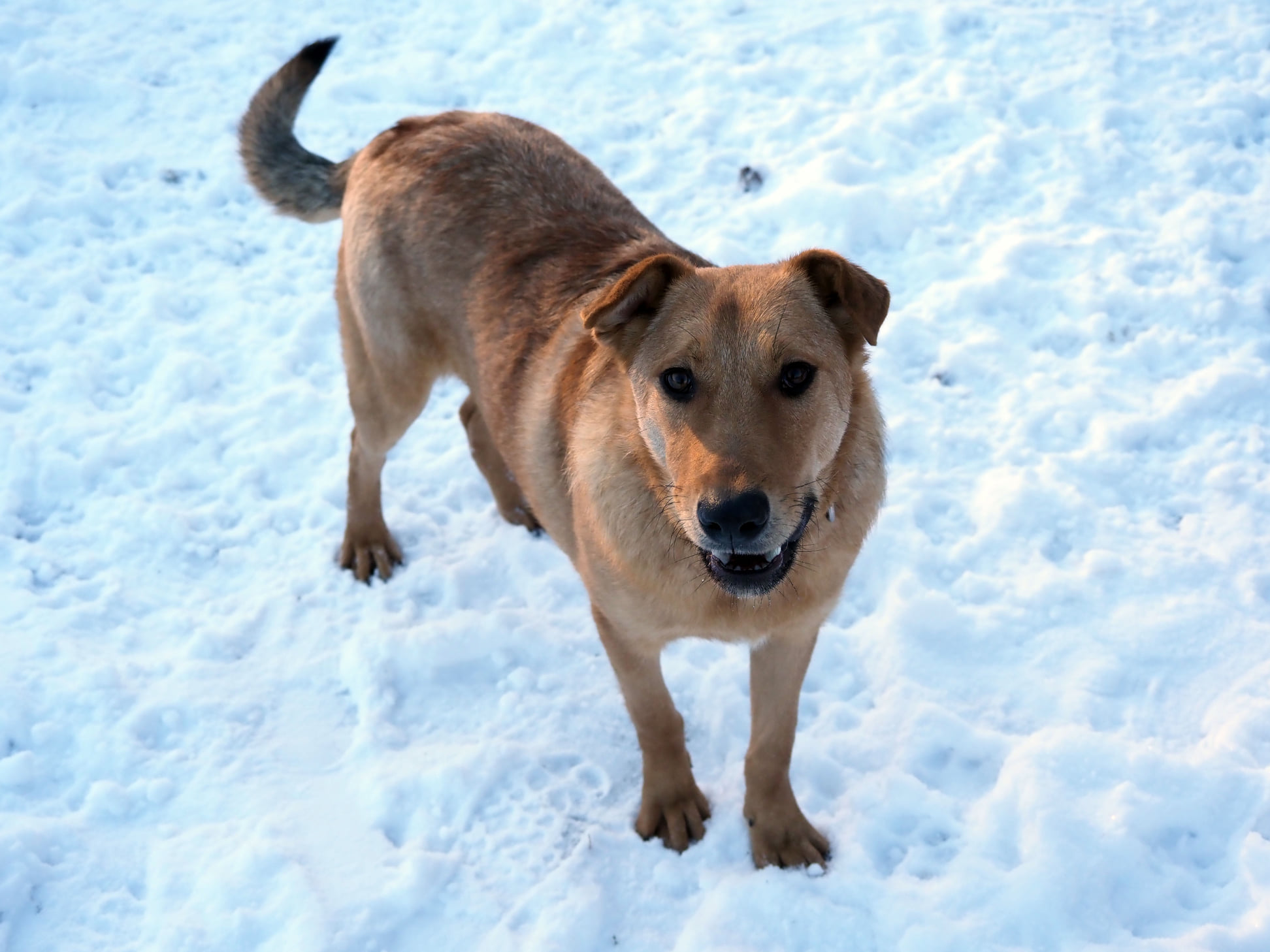 The conditions of adoption are signing an adoption contract, which includes to pay an adoption donation.
Message us on facebook and complete an adoption application (which can be found in our 'About' section or on our webpage).
In our current situation we can only answer your request via fb Messenger and due to the Covid restrictions you need to schedule an appointment with us for visiting. Thank you for your understanding.
HAPPY TAILS 19. 1. 2022
Happy Tails to Rudolf, who found his forever home with Michael 🐾❤️🐾
As a first dog owner Michael was looking for a younger dog and one with a laid back nature, so here we go, Rudolf it is ❤️
When Rudolf first came to us he was shy and not much coming out of his shell. We thought he is an older dog, because he did not behave like a puppy at all, plus he was huge. But when we checked his birth date, we found out that he actually was a puppy and only a few days later he started to bloom in our sanctuary. He played all day and was bouncing around like a young goat🐾
Michael and Rudolf are a great fit and we hope they will grow nicely together ❤️
Have a wonderful life sweet boy!