3.5. 2021
A very happy Monday morning to everyone ❤️
Misty finally has her babies 💕🐾💕🐾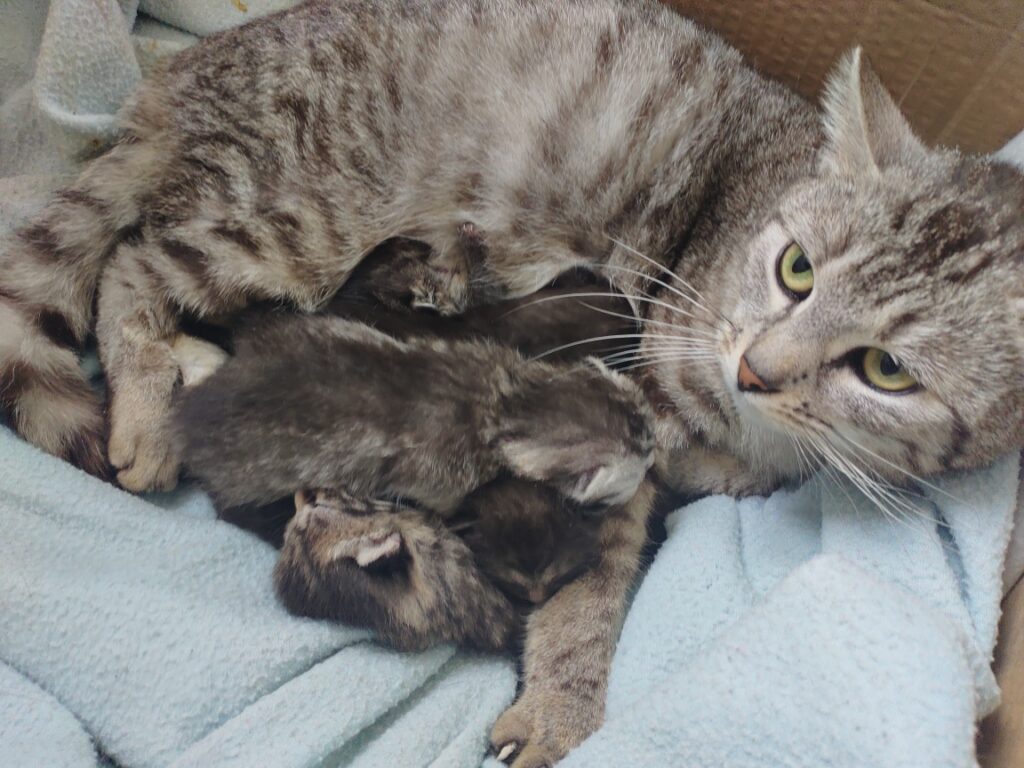 UPDATE: 20. 5. 2021
Two girls and three boys. They have all been given the names of herbs 💞
Rosemary, Marjoram, Basil, Sage and Parsley 🐾💖🐾💖🐾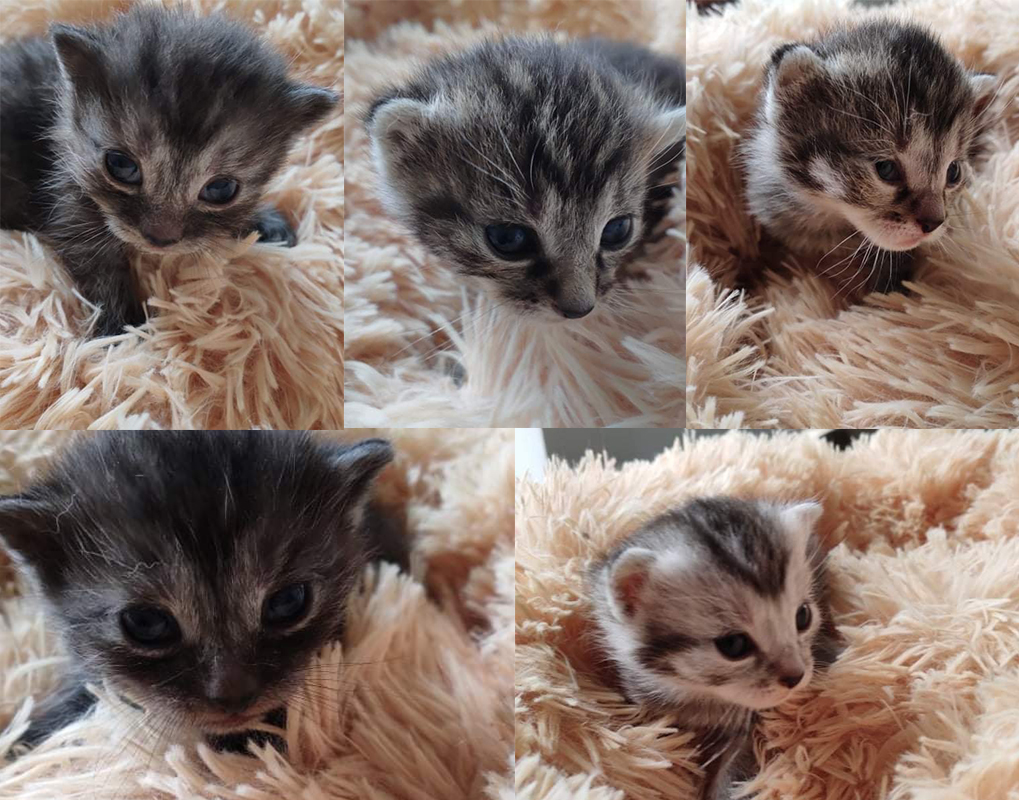 UPDATE: 7. 7. 2021
Losing a critter is losing a piece of your heart. Yesterday I found Basil lethargic and he was taken straight to the vet. Within two hours he was gone 😭
We don't know why. He had no signs of illness. It was so sudden, such a shock. All kinds of things run through your head on what it could have been but, the truth is we will never know why.
His brothers and sisters were taken for checking in the afternoon. They are all fine. I've been checking in on them every few hours. They are all energetic, eating well, no signs of illness.
Loss hits hard here and I'd like to ask people to be patient with us right now. Give us time to grieve.
RIP little herb 😢😢😢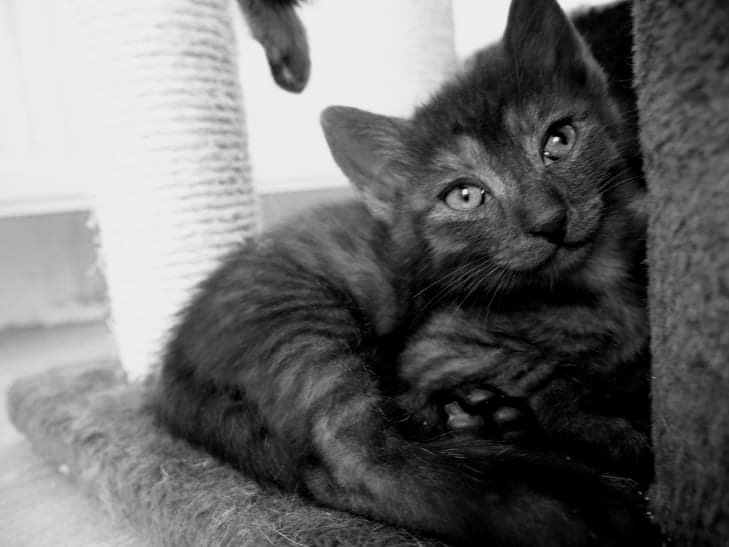 UPDATE: 13. 7. 2021
🐾‍😻 Our Herbs are ready to go home 🐾‍😻
Misty's four little herbs; boys Parsley and Sage, and girls Marjoram and Rosemary; were the first litter born here at Cool Critters. As such, their arrival was very much anticipated, and they did not disappoint!
Our cute little kittens are now 10 weeks old, and well on their way to being ready for their forever homes. First vaccines behind them, they are ready to welcome visitors so they can have families waiting when they are ready to go!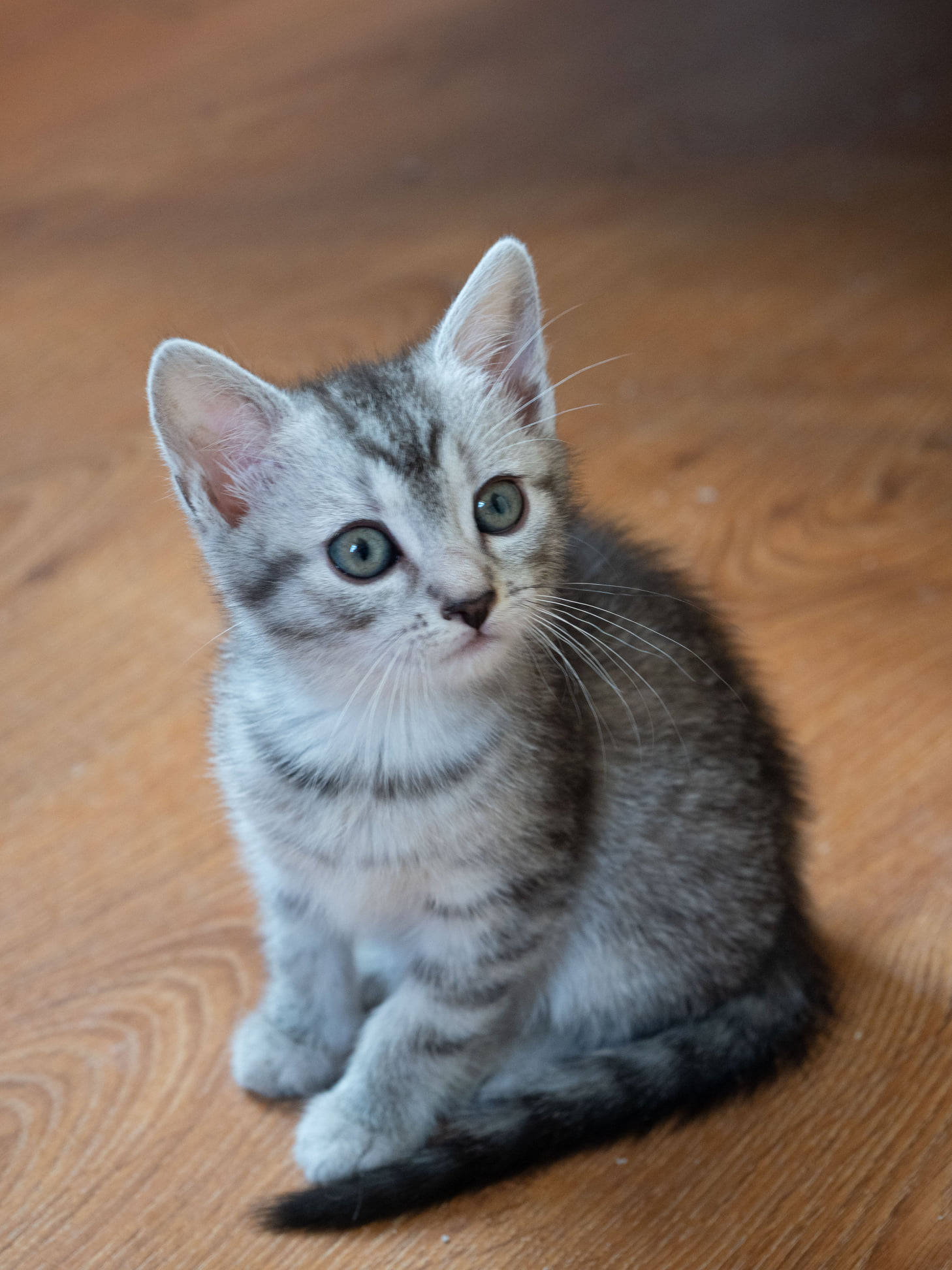 All four kittens are very healthy and active. They love to play and are adorably curious about the world around them. Their momma Misty raised them to be clean and well behaved little kitties, so they really are the perfect kittens!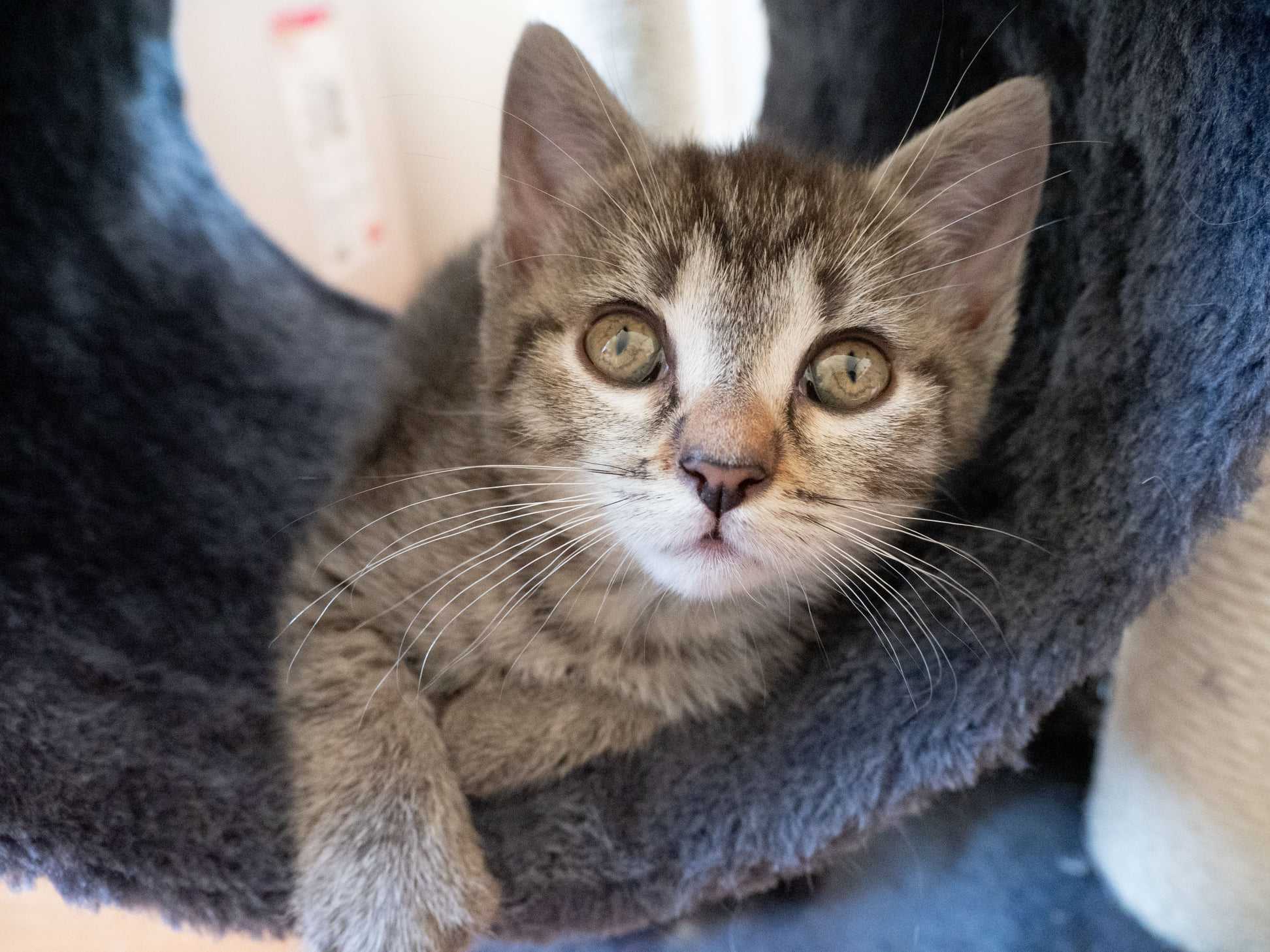 Because they are so young, priority will be given to adopters wishing to adopt two in a pair, or that already have another kitty friend at home for the little ones to buddy around with.
They will be fully vaccinated, FIV/FeLV tested and Microchipped. An adoption contract will be signed to ensure castration when they are old enough.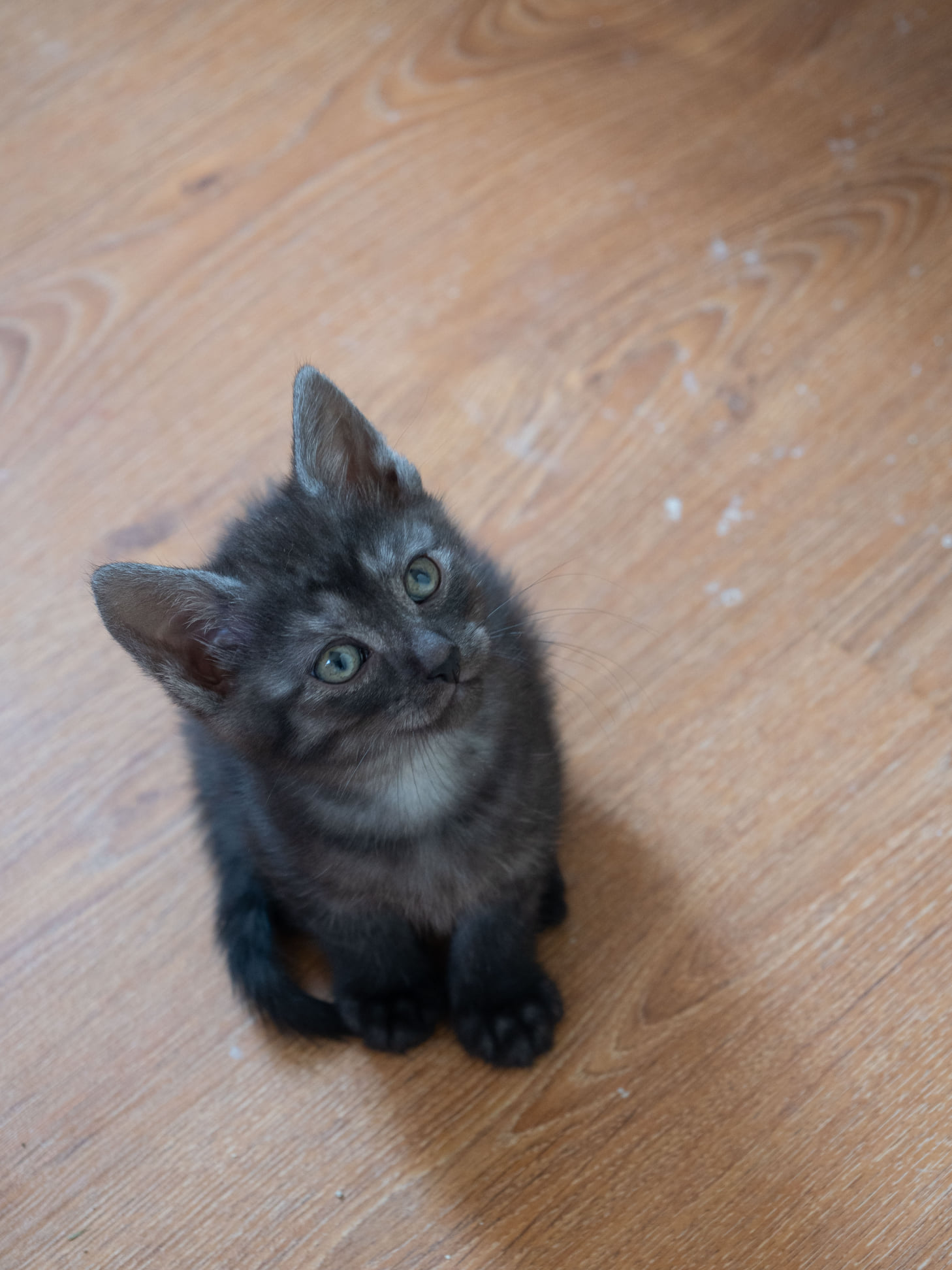 If you think Parsley, Sage, Marjoram or Rosemary could be the perfect addition to your family, please fill out an adoption application (link in the 'about' section of our Facebook page), and send us a message or email for more information.
The kittens can't wait to meet you! ❤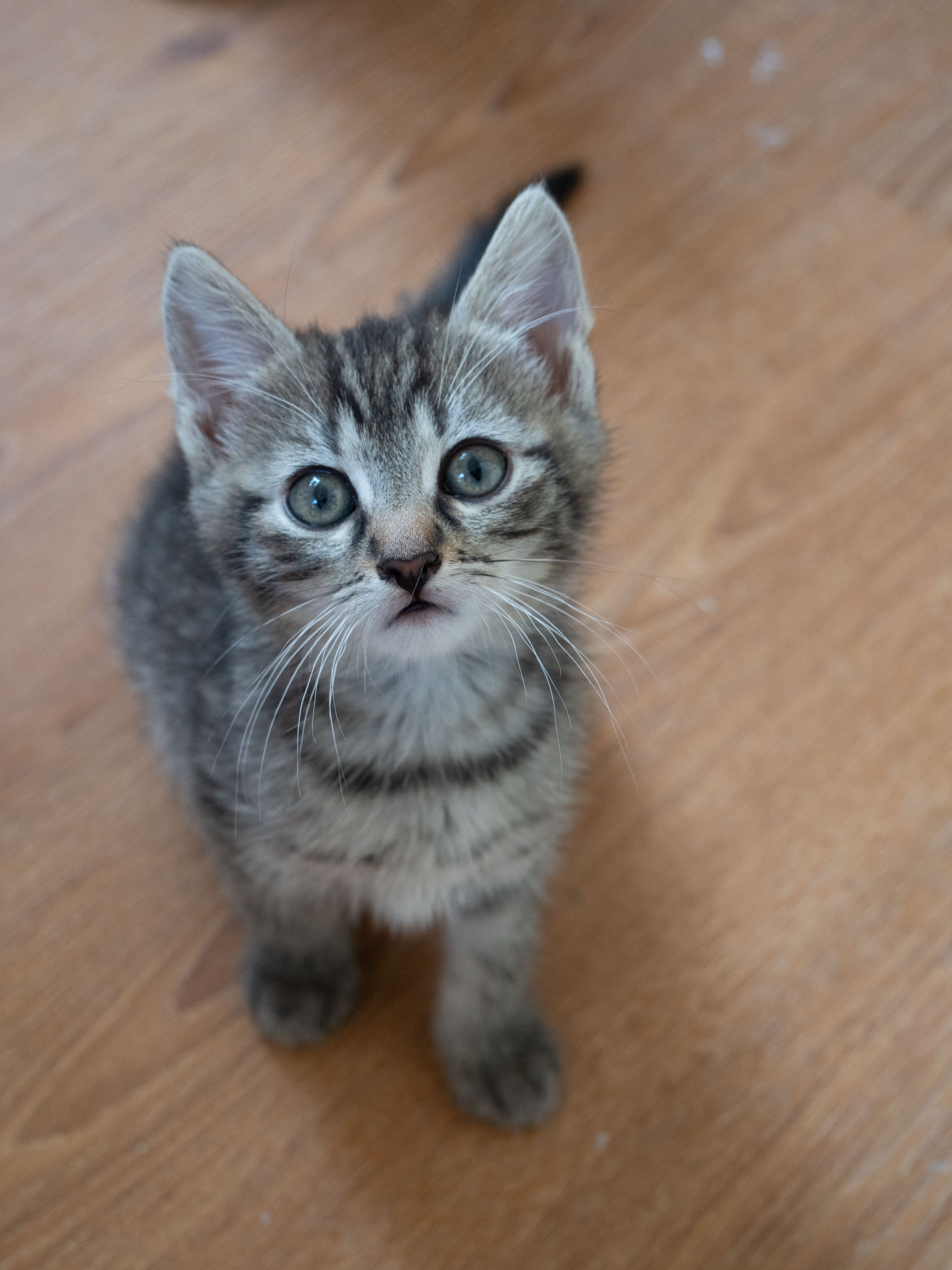 2. 8. 2021 Happy Tails to Rosemary and Sage who found their new home together
We always say that two kittens adopted together are always better because they have a playmate. Their new family agree and say they do everything together 💖
They really are like Yin and Yang 🙂
Have a wonderful life sweet kitties 😻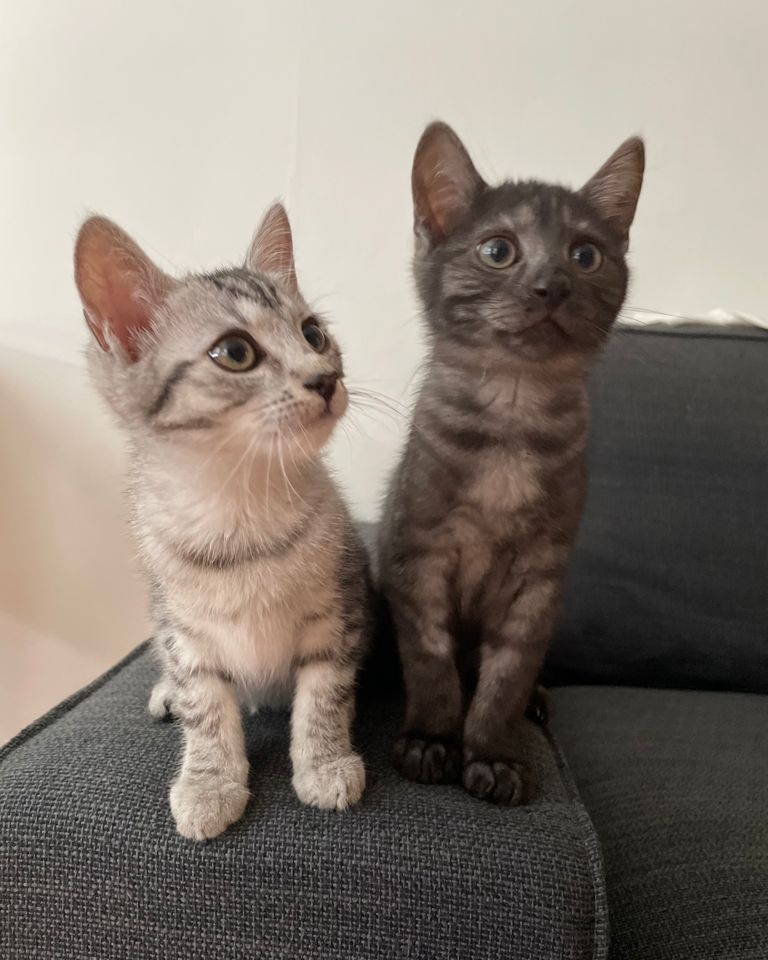 19. 8. 2021 Happy Tails to Majoram
Happy Tails to one of our little 'Herbs', Marjoram, who was born at Cool Critters. Marjoram has a new name, Zoey 🐾💖🐾
Zoey found her home with Sara and her new doggy friend Mia.
Have a wonderful life sweet kitty 💖
4. 9. 2021 Happy Tails to Parsley
Happy Tails to Leo and Parsley who found an amazing home together with Marcus 🐾💖🐾
Although not brothers, you wouldn't know it 💕 Always entwined together and they love each other so much. Marcus sends us so many beautiful photos of them, that it was hard to chose which ones to use ☺️
Although these boys had a little 'off roading' in their adoption, getting adopted, being returned and then in a short term foster. They truly ended up in the place they were meant to be 🥰
Marcus is an amazing Cat Daddy 😻
Have a wonderful life sweet boys ❤️