LITTLE NICKY is looking for his forever home!!
Meet our giant sweetheart "little Nicky". He is 18 weeks old, male, mixed breed, expected to be large once an adult. He is vaccinated, dewormed, Advocate treated and microchipped.
Why do we call him little Nicky, because he looks just like a tiny version of our former sanctuary resident Nicky ❤ Little Nicky loves to play all day. He is very well socialized, he loves people and really loves treats a loooot 🐾 As he is still a puppy he has to learn everything from scratch.
If you can imagine being the right match for little Nicky, then hurry up and contact us!! ❤🐾🥰
The conditions of adoption are signing an adoption contract, which includes to pay an adoption donation. The future owner must ensure complete revaccination within the specified time and castration in adulthood.
Message us on facebook and complete an adoption application (which can be found in our 'About' section or on our webpage).
In our current situation we can only answer your request via fb Messenger and due to the Covid restrictions you need to schedule an appointment with us for visiting. Thank you for your understanding.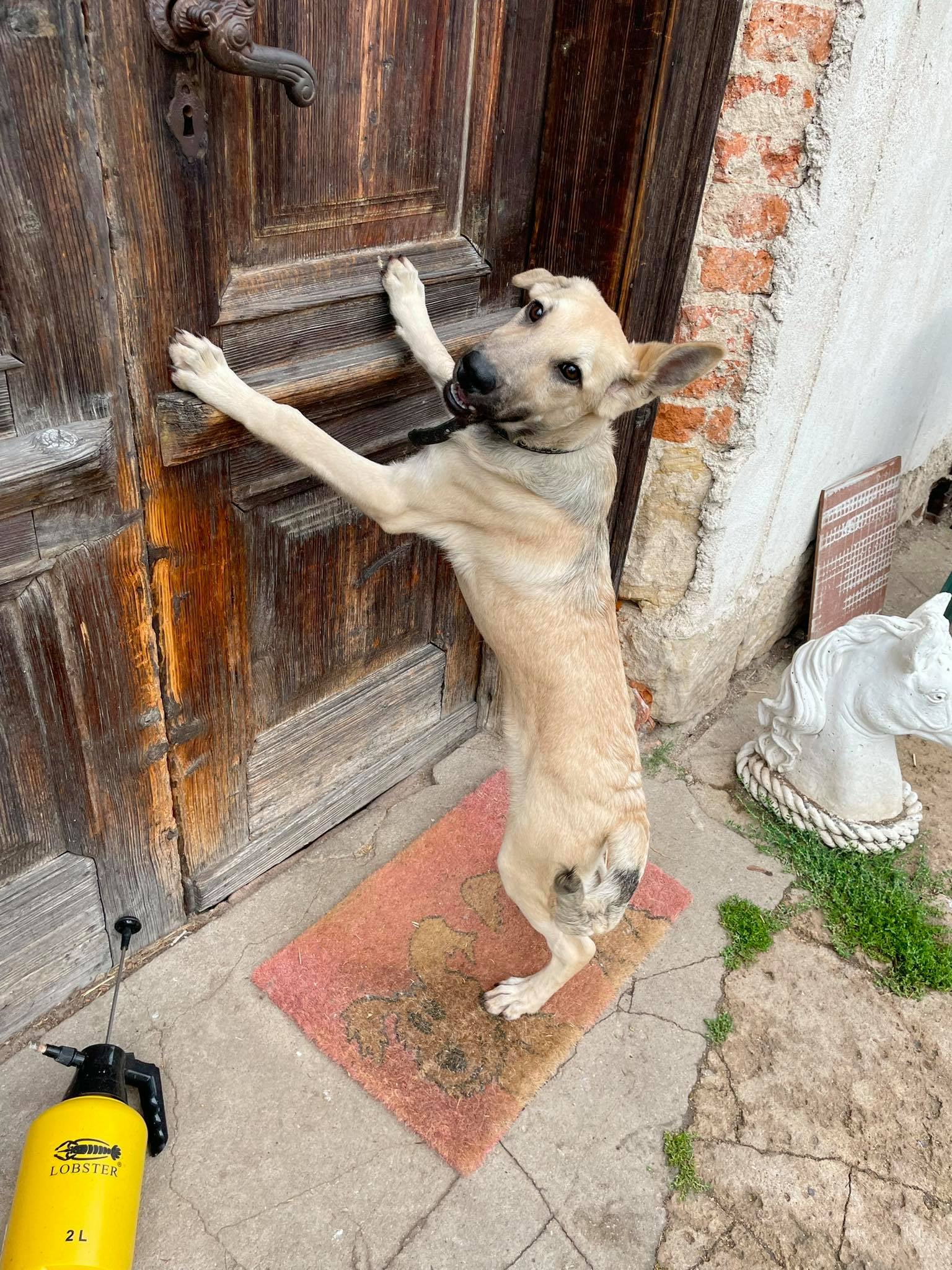 Happy Tails to Little Nicky who was adopted by Pavel and his family last year 🐾❤️🐾
We've been waiting a long time to make this post. Between work and bouts of Covid, Paul didn't have much time to take photos. And the ones he sent us were, well, let's say a bit blurry 🤣
We kept in touch and Paul promised us that he hadn't turned Little Nicky into sausages 😉 Little Nicky took time to adapt to his new life and we were happy to wait until he settled down 😊
Have a wonderful life sweet boy 💕