CHOCOLATE is looking for her forever home!!
Meet Chocolate, female, 2 years and 10 months old, brown Lab mix, medium size 17 kg. She is vaccinated, dewormed, castrated, Advocate treated and microchipped.
Chocolate is a very happy and funny girl🥰 She is always in a good mood and very social with all the dogs here. Chocolate looooves people, she enjoys cuddles and playing in the garden🐾
When we took photos of her she behaved like an experienced super model in front of the camera🥰💖 She is an active dog, but she's still carrying a few extra kilos from the holidays, so before she could make a good running partner, she firstly would need to lose some weight.
If you can imagine being the right match for Chocolate, then hurry up and contact us!! ❤🐾🥰
The conditions of adoption are signing an adoption contract, which includes to pay an adoption donation.
Message us on facebook and complete an adoption application (which can be found in our 'About' section or on our webpage).
In our current situation we can only answer your request via fb Messenger and due to the Covid restrictions you need to schedule an appointment with us for visiting. Thank you for your understanding.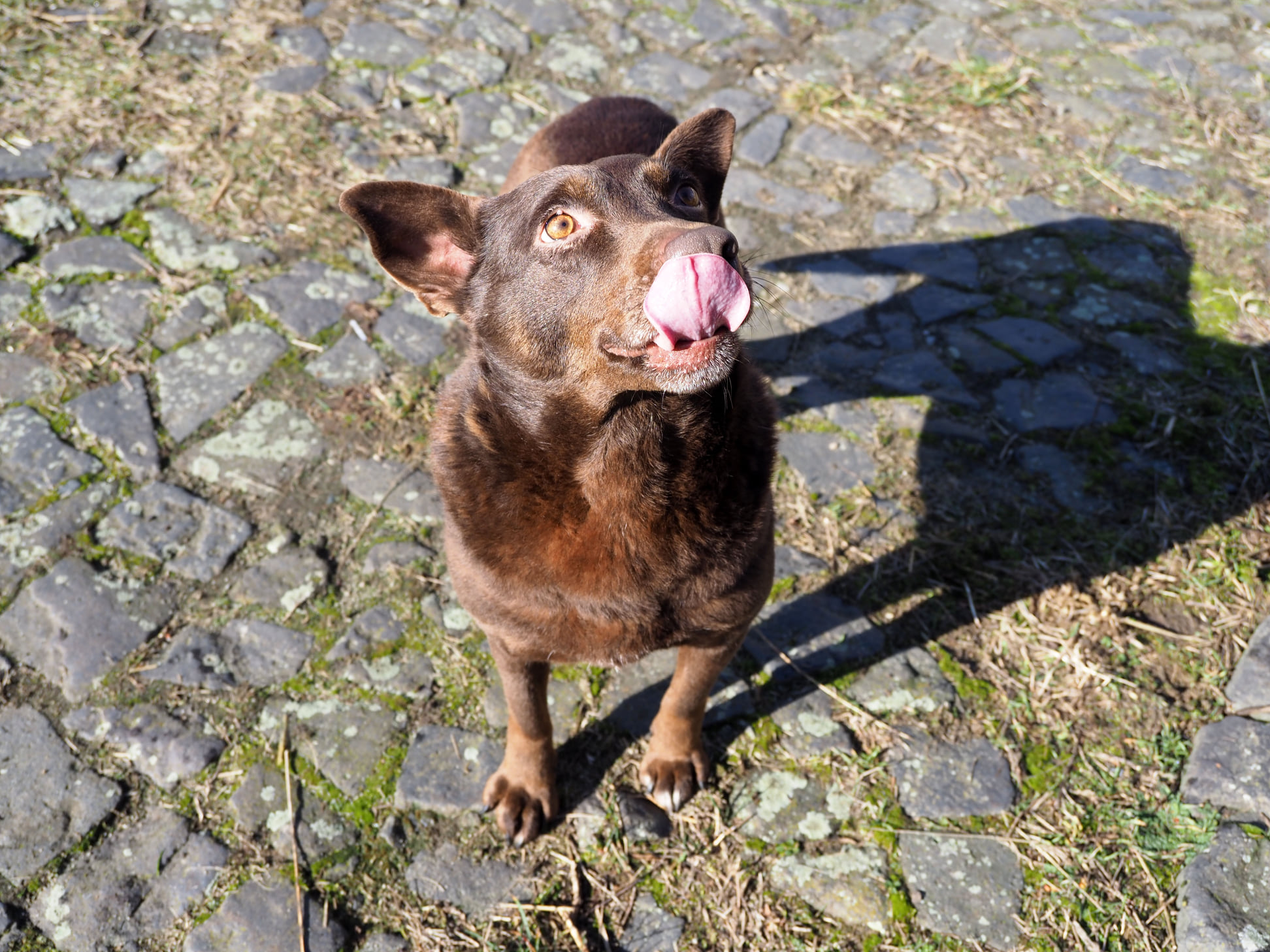 HAPPY TAILS: 25. 3. 2022
Happy Tails Chocolate, who found her forever home with Sandra and Jan 🐾❤️🐾
One day very kind people came along that already have a rescue dog and two cats at home. It was love at first sight and they say about Choco: "She is very kind and smart, she got used to the cats and after a problematic start she even sleeps with them in one bed. Choco and our dog Raf work together very well, and we can see that Raf is much happier when she is around. We are very happy that we, from all the people that were interested in her, were able to adopt her, she fits perfectly into our pack. 🐶
Choco now lives with her new brother Raf and cats. ❤️
Have a wonderful life sweet girl!