TOM is looking for his forever home!!
Meet Tom, male, 5 years old, mixed breed, medium size 26 kg. He is vaccinated, dewormed, castrated, Advocate treated and microchipped.
Tom is an amazing dog. He is just a really happy boy🥰 He is fine with all the dogs at our sanctuary, but his clear favourites are humans🐾
Tom loooooves people and really enjoys being cuddled. He would do anything for butt scratches and food 🥰💖 He currently has 26 kg, but he is actually not as huge as his weight. This boy probably indulged extensively over the holidays 😅 so the new owner will have to help him get rid of the extra kilos.
If you can imagine being the right match for Tom, then hurry up and contact us!! ❤🐾🥰
The conditions of adoption are signing an adoption contract, which includes to pay an adoption donation.
Message us on facebook and complete an adoption application (which can be found in our 'About' section or on our webpage).
In our current situation we can only answer your request via fb Messenger and due to the Covid restrictions you need to schedule an appointment with us for visiting. Thank you for your understanding.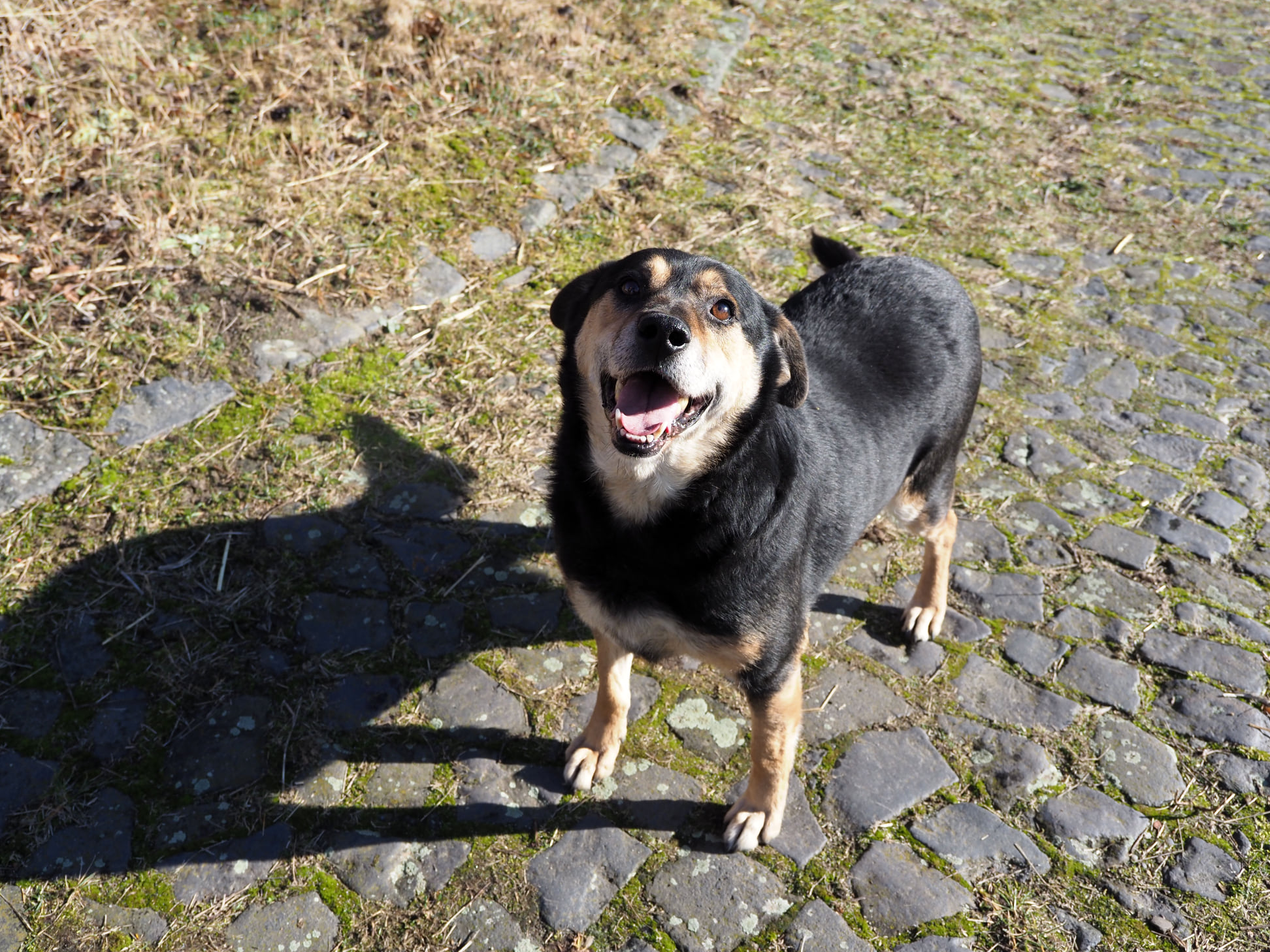 HAPPY TAILS: 25. 3. 2022
Happy Tails Tom, who found his forever home with Lada🐾❤️🐾
Originally Lada and her mum came to see Pluto, but we quickly found out that Tom would be a much better fit for them🐶
One day after adopting him though they reached out to us that Tom would be scared of doors and being inside, so we sent Tanja for help. Tanja quickly found out that "Fat Tom" was indeed nervous of doors, but more stubborn than frightened. Our big guy used all his body weight to block himself from going through any doors. Tanja trained Tom together with Lada and her mum, how to get Tom following them and about half an hour later Tom would even take the elevator to the flat.
We are sure that Tom will be really spoilt and loved❤️ They would say abou thim: "Hi Jaq, we're doing great 👍 Tommy is ours and we are his ❤️ Great dog, we couldn't choose better 😻
Have a wonderful life sweet boy!