FLORA is STILL looking for her forever home🙏🙏🙏
Meet Flora, female, 10.5 years old, mixed breed, medium size 21 kg. She is vaccinated, dewormed, castrated, Advocate treated and microchipped.
Flora is a very special "old" lady rescued from Ukraine, that had spent almost all her life in a shelter. She better not hear you saying that she is old… Flora does not feel old at all!! She behaves like a puppy, she jumps around in the garden like a youngster and happily plays with her toys🥰 Flora adores people of all ages and sizes, she loves to be cuddled. She is right now in foster care in Prague and her foster parents would say that she tries to greet everybody on the street and around schools she gets really excited to greet kids❤️
🥰💖 Flora gets along with all dogs, although she gets a bit jealous around her toys, so if she would be in a home with another dog she needs to go to a submissive dog. Flora behaves excellent in the city, she is a perfect restaurant dog, she goes on public transport without a problem and she can stay alone at home and does not destroy anything or barks in the apartment.
Flora got diagnosed with a degenerative valve disease on her heart. She will need for the rest of her life 1/2 Cardisure tablet twice a day, so 1 tablet a day of Cardisure. To give you an overview of the costs: 100 tablets cost 4500 CZK.
Other than that she has no issues and can live a normal life. Flora does not notice this disease at all, she is always happy and will teach you to enjoy every minute of your life to the fullest.
Flora is a really really good dog and she finally deserves a home!!
If you can imagine being the right match for Flora, then hurry up and contact us!! ❤🐾🥰
The conditions of adoption are signing an adoption contract, which includes to pay an adoption donation.
Message us on facebook and complete an adoption application (which can be found in our 'About' section or on our webpage).
In our current situation we can only answer your request via fb Messenger and due to the Covid restrictions you need to schedule an appointment with us for visiting.
Thank you for your understanding.
UPDATE: 8. 2. 2022
Flora went to foster with Raquel and Sebastian on Sunday 🥰🥰🥰
We sent her with a brand new bed that was kindly donated by Simona at Hellodog and lots of toys, which she adores. Flora settled into her new place immediately 💖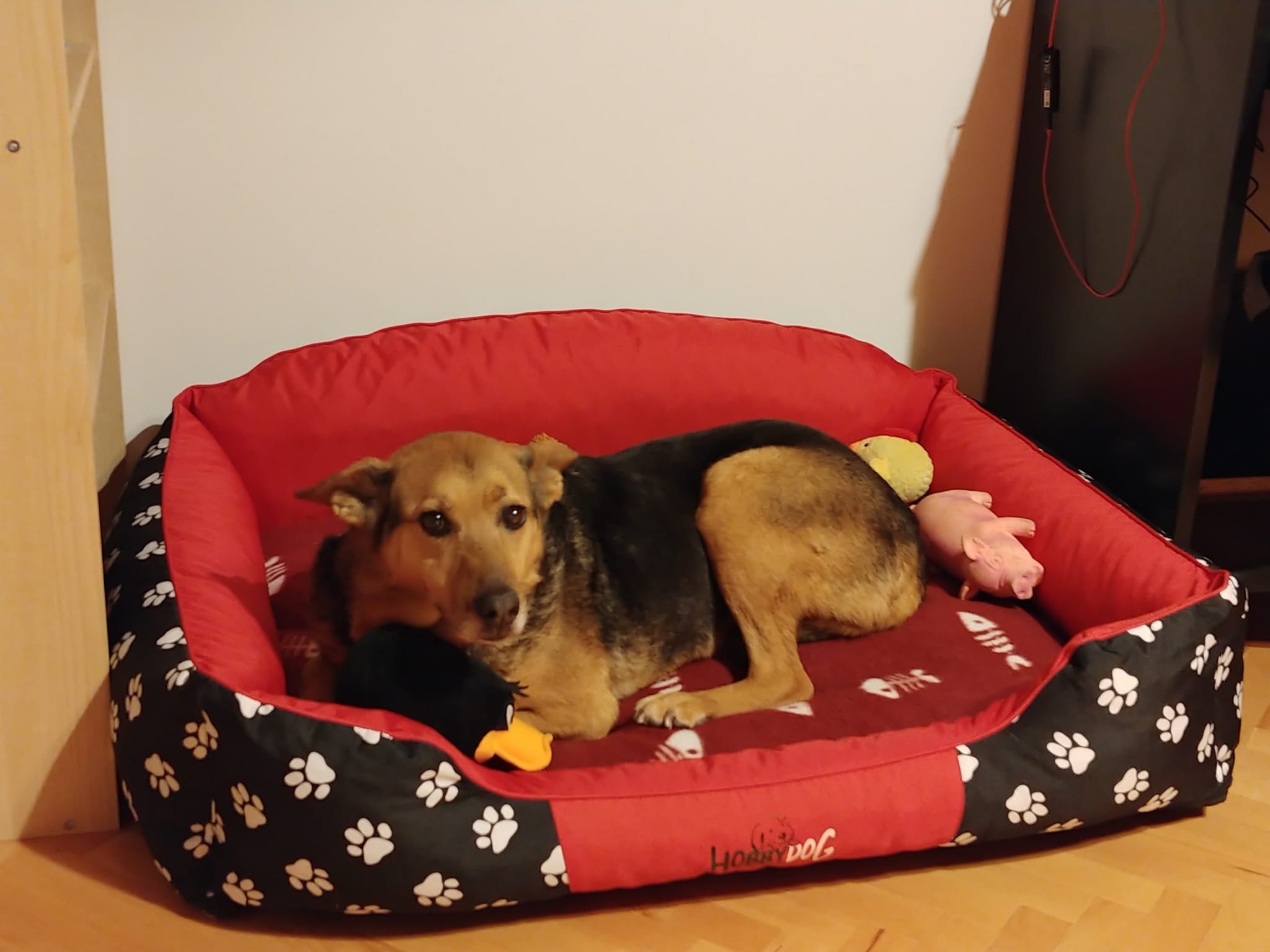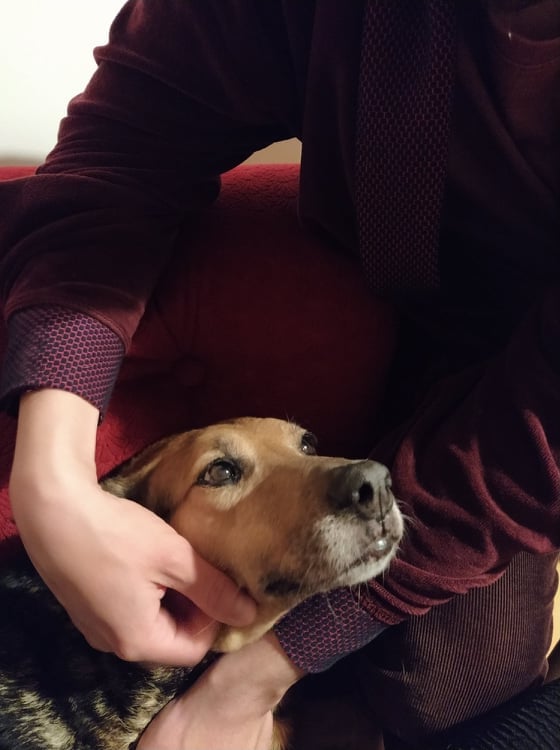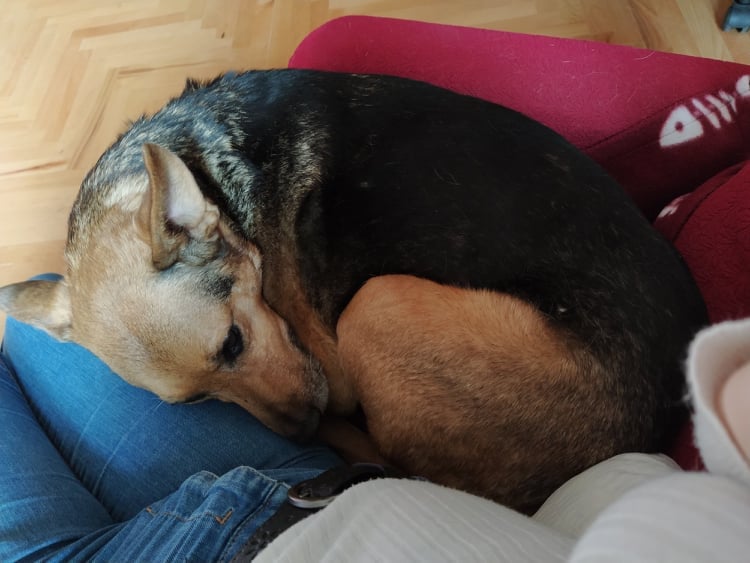 HAPPY TAILS: 28. 4. 2022
Happy Tails to Flora who found her forever home with Dominika 🐾❤️🐾
Our Flora was such a long time waiting for the right human to come along. Even though Flora is is so uncomplicated, well behaved and such a sweetheart nobody ever wanted her.
One day we got a message from Dominika saying, that she is interested in adopting Flora. Sebastian and Raquel, Flora´s foster parents, immediately arranged a meeting and confirmed that Flora and Dominika are the perfect match ❤️
Dominika says:" She's hands down the best behaved and sweetest gal!" Thanks to wonderful people like Dominika senior dogs are getting a chance to thrive in a loving home of their own!!
Have a wonderful life sweet girl, we miss you, but we are very happy for you ❤️