ROSITA is looking for her forever home!!
Rosita, female, 3.5 month old, mixed breed, expected to be a bigger medium size once adult, around 25 kg. She has her first vaccination, is dewormed, Advocate treated and microchipped. Not castrated.
Rosita is a very friendly and confident little girl 🥰She is a medium energy dog, that is great with people and dogs. She really loves to cuddle and she is the big boss puppy of our little kindergarten here💖
As Rosita is still a puppy she needs to learn still everything from scratch. She is not house trained yet 🐾
If you can imagine being the right match for Rosita, then hurry up and contact us!! ❤🐾🥰
The conditions of adoption are signing an adoption contract, which includes agreement to castrate in adulthood, ensure revaccination and pay an adoption donation.
Message us on facebook and complete an adoption application (which can be found in our 'About' section or on our webpage).
In our current situation we can only answer your request via fb Messenger and due to the Covid restrictions you need to schedule an appointment with us for visiting. Thank you for your understanding.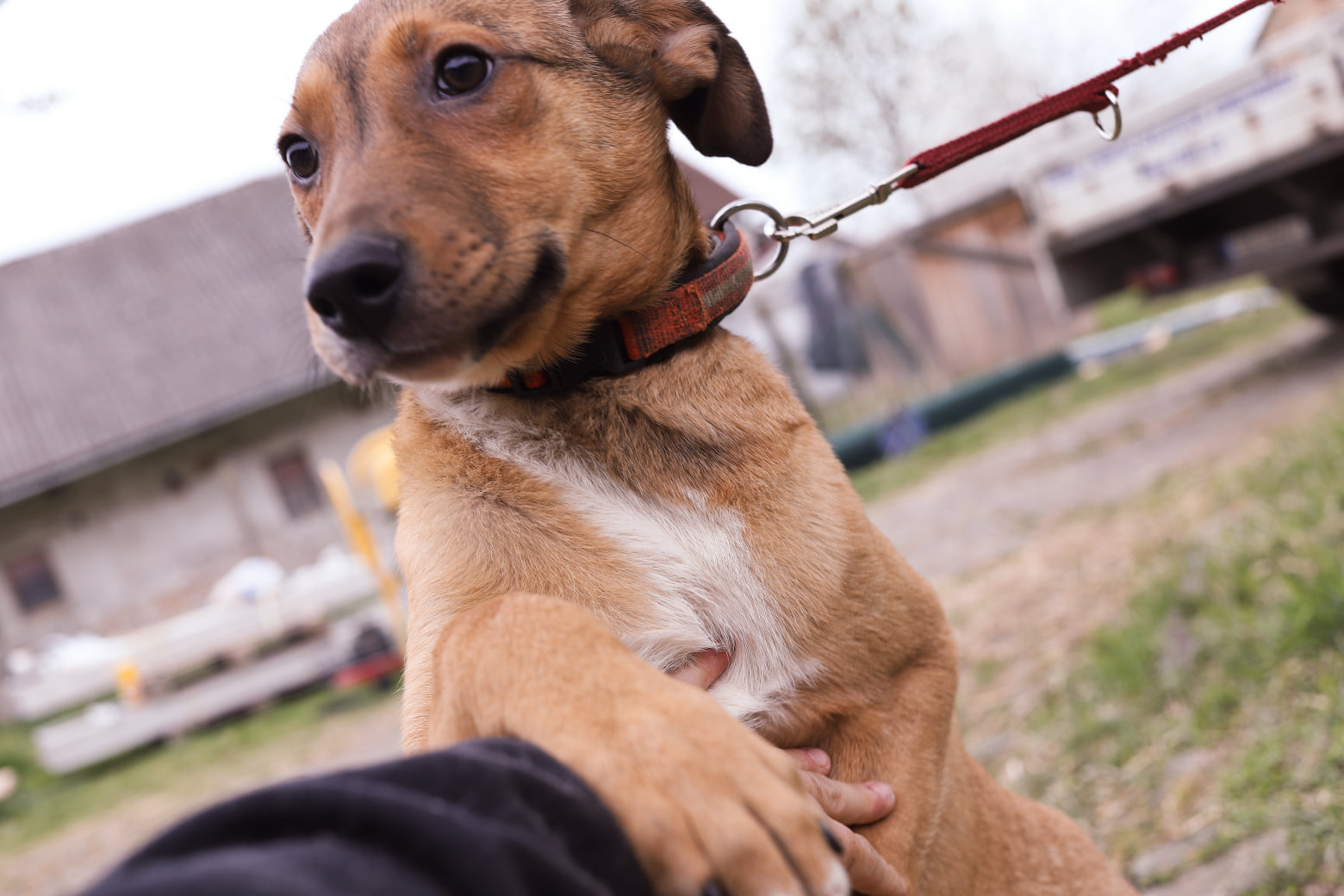 HAPPY TAILS: 3. 5. 2022
Happy Tails to Rosita and Abby who found their forever home with Zuzana and her lovely family 🐾❤️🐾
What could we wish for better than when two puppies who love each other are adopted together🐾 Zuzana and her family came originally to see Rosita and Zoe, but they quickly found out, that Rosita and Abby would be a much better fit and Zoe rather preferred to argue with Rosita than sharing a new home with her😁
Have a wonderful life sweet girls ❤️