ČESKY:
Nobby
Přijat do azylu: 30.7.2021
Původ: nalezen na Slovensku
Váha: 13.5 kg
Podmínky adopce jsou podpis adopční smlouvy a zaplacení adopčního poplatku ve výši 3 900 Kč. Napište nám prosím email na adresu hello@coolcritters.org a vyplňte Adopční formulář, který naleznete zde: https://forms.gle/kg855WvLQTwZXPX4A.
Kvůli momentální situaci Vám nejsme schopni odpovídat na telefonáty. Je nutné si před návštěvou domluvit konkrétní den a čas, kdy dorazíte (domlouvá se po vyplnění adopčního formuláře). Děkujeme za pochopení.
Nobby, pejsek, kříženec, přibližně 3 roky starý. Je kastrovaný, očkovaný, odčervený, ošetřený pipetou proti vnějším parazitům a čipovaný. Menší střední velikost, 15 kg. Málo až středně aktivní, nepotřebuje dlouhé výlety.
Nobby má v našem srdci zvláštní místo. Když k nám přišel, byl to divoký nesocializovaný pes, snažil se ze strachu kousnout každého, kdo se k němu přiblížil. Měsíce nám trvalo než jsme mu mohli nasadit obojek. A teď si chodí vyparáděný v růžovém postroji 😀 Čas a trpělivost hrály zásadní roli. Dali jsme Nobbymu prostor, aby si na nás zvykl a uklidnil se a mohl nám začít důvěřovat.
Z Nobbyho je teď úplně jiný pes. Vychází dobře s ostatními pejsky, užívá si lidskou pozornost a mazlení, je dokonce v pohodě i s dětmi. Ale důvěřujeme mu pro jistotu jen v případě starších dětí, které chápou, jak se k němu mají chovat. K malým dětem ho nedoporučujeme.
Nobby zvládá krásně chůzi na vodítku, vůbec netahá. Ale ještě není 100% čistotný. Může žít uvnitř a nebo venku, ideální by pro něj byl domov u klidné rodiny, která žije někde na venkově. Někde, kde by měl zahradu a kde by mu noví páníčci dali tolik času, kolik potřebuje na to, aby si na ně zvykl a mohl si užít, že má konečně poprvé v životě ten pravý domov.
Co získáte na oplátku: věrného společníka, který bude střežit váš pozemek, spoustu mazlení, veselé tanečky v době krmení, hromaditele pískacích hraček, správného frajera, který vychází bez problému se všemi ostatními psy a v pohodě toleruje i kočky.
Pro Nobbyho hledáme milující a starostlivou rodinu, která mu dopřeje pozornost, péči a kvalitní stravu. Dejte nám vědět, jestli nechybí právě vám ❤
ENGLISH:
Nobby
Entered shelter: 30.7.2021
Origin: found in Slovakia
Weight: 13.5 kg
NOBBY is looking for his forever home!!
Meet Nobby, male, 3 years old, mixed breed, smaller medium size 12kg. He is vaccinated, dewormed, castrated, Advocate treated and microchipped. Low to medium active, no long walks required.
Nobby is a very special dog to us. When Nobby first came he was wild, he tried to bite anyone who would go near him. It took us about four months to put a collar on him and look at him now equipped with his cute little pink harness 🥰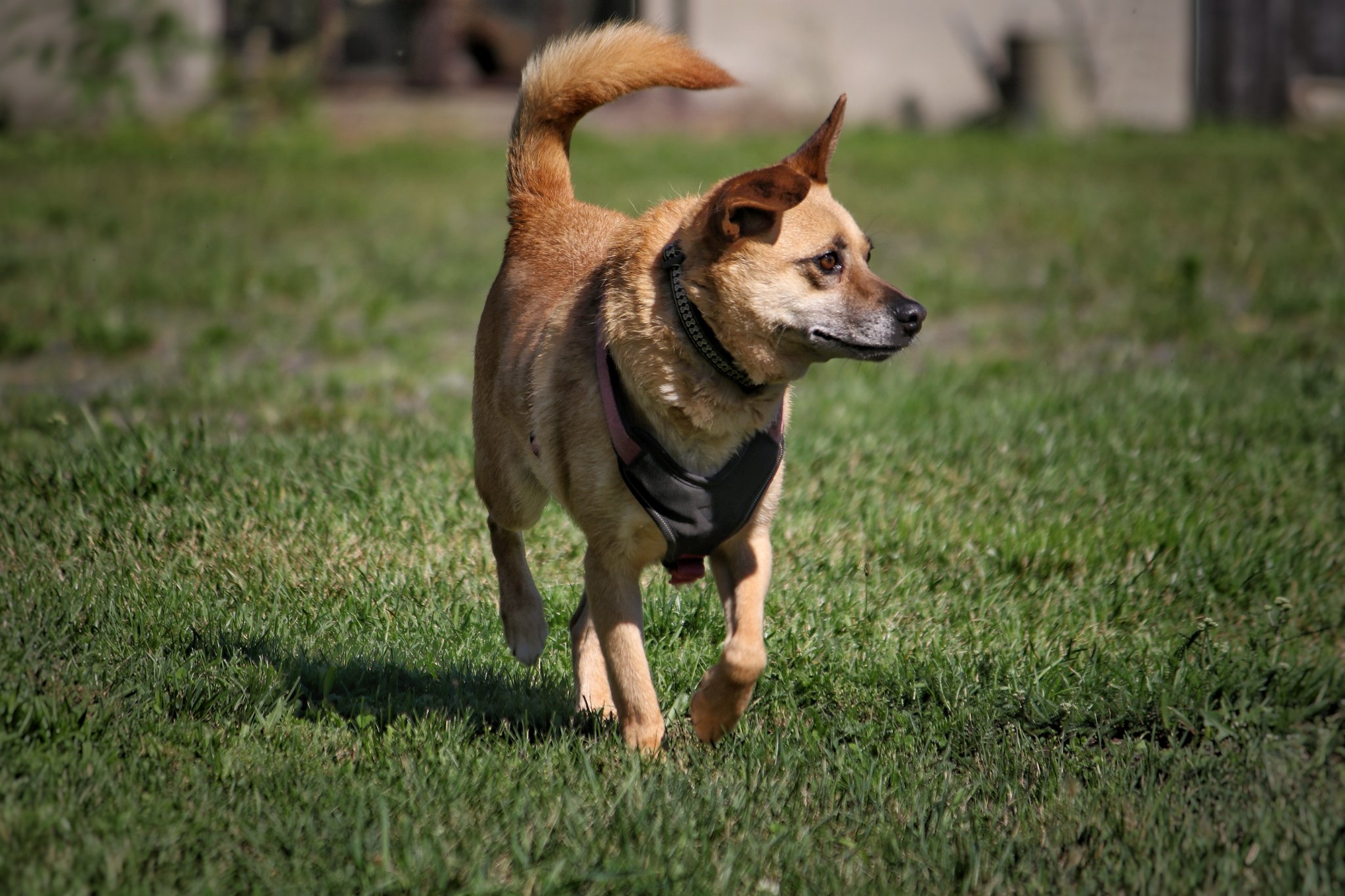 Time and patience is the key!! We gave Nobby space to trust us ❤
Nobby is a completely different dog now, he gets along well with other dogs, he enjoys people's attention and cuddles and he is even good with kids, but we do only trust him with older kids.
Nobby walks well on the leash, no pulling at all, but he is not yet house trained. Nobby can live as an inside or outside dog, ideally we are looking for calm owners living on the countryside with a garden who give him all the time he needs to get used to the first home in his life🥰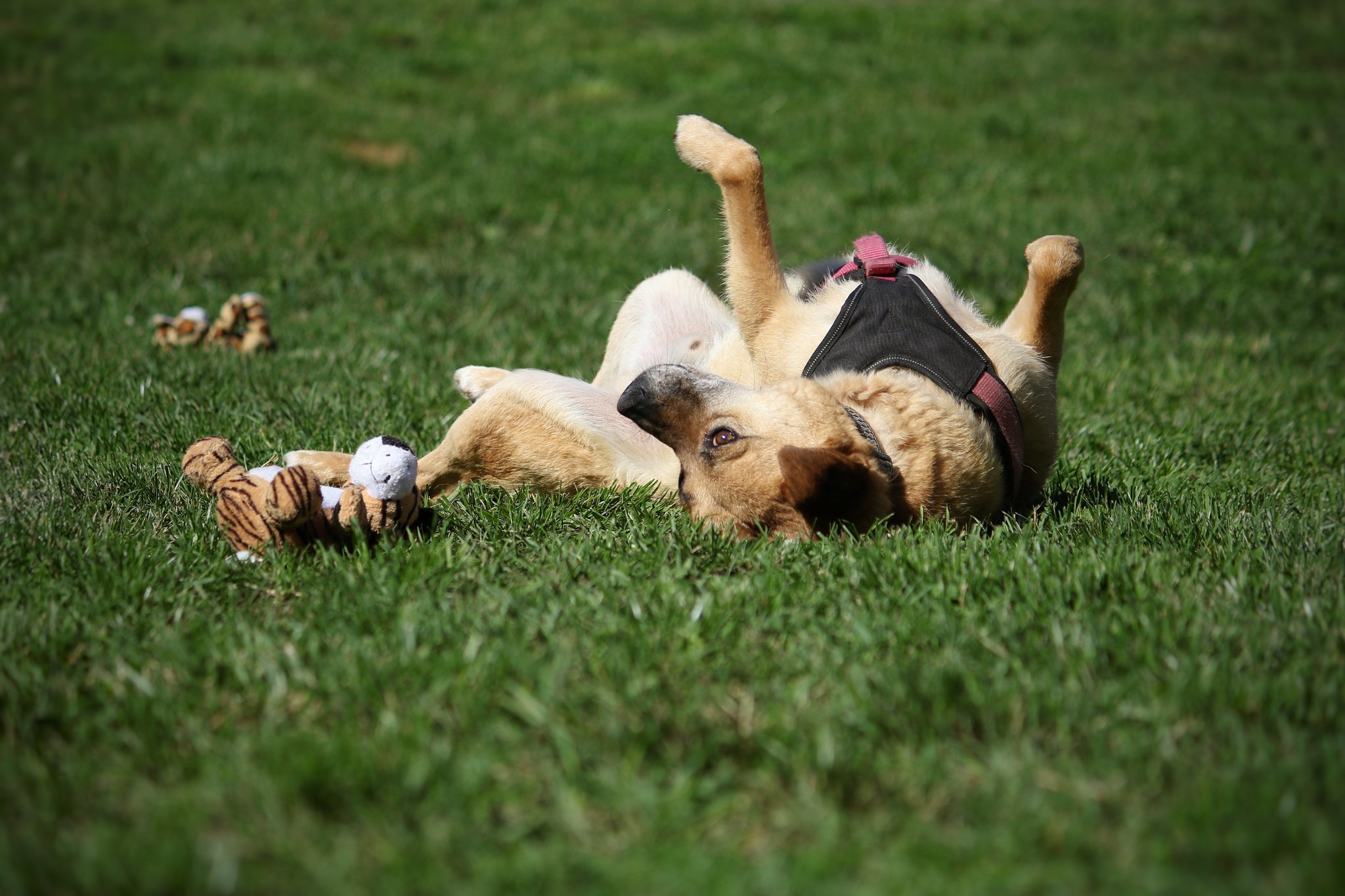 What will you get in return: A loyal companion that will watch your property, lots of cuddles, happy dances when meal time, a squeaky toy hoarder, a dog that gets well along with other dogs and who accepts cats.
If you can imagine being the right match for Nobby, then hurry up and contact us!! ❤🐾🥰
The conditions of adoption are signing an adoption contract, which includes to pay an adoption donation. Message us on facebook and complete an adoption application (which can be found in our 'About' section or on our webpage).