JULIA is looking for her forever home!!
Meet Julia, female, 8 years old, mixed breed, medium size 11 kg. She is vaccinated, dewormed, castrated, Advocate treated and microchipped.
Julia is a very lovely and cuddly dog who loves human attention 🥰💖 She adores people so much, that she sometimes gets too excited and might leave a small puddle. Other than that she is entirely house trained. She also tends to whimper and bark for attention, but if you send her on her place she will stop. Julia does not need any long walks. She had hip surgery in the past and a calmer mode suits her. We are looking for a quiet home and a stable environment for her as under stress she tends to lick his front paw. Julia is leash trained and used to live in inside. She is also good with cats and dogs 🐾
If you can imagine being the right match for Julia, then hurry up and contact us!! ❤🐾🥰
The conditions of adoption are signing an adoption contract, which includes to pay an adoption donation.
Message us on facebook and complete an adoption application (which can be found in our 'About' section or on our webpage).
In our current situation we can only answer your request via fb Messenger and due to the Covid restrictions you need to schedule an appointment with us for visiting. Thank you for your understanding.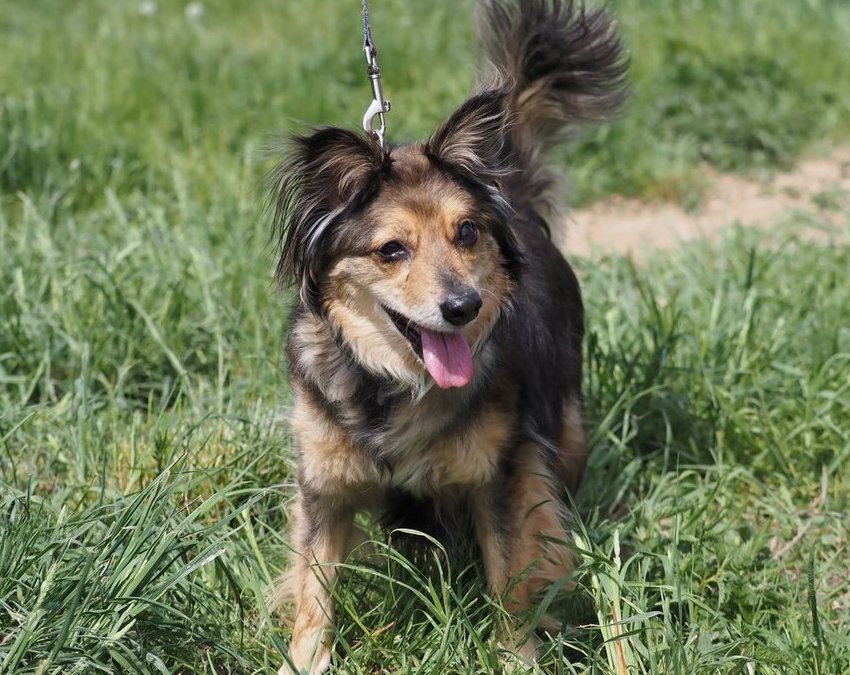 HAPPY TAILS: 28. 7. 2022
Happy Tails to Julka who found her forever home with Bianca and Frank 🐾❤️
We are very happy to announce that our Julka seems to have finally found her forever home.
Julka is a very affectionate and a cute fluffy looking dog, but she is certainly not the most easy going dog on this planet😁 Bianca and Frank have volunteered on our crazy farm for several weeks and Bianca had fallen in love with Julka. These two shared the caravan with Julka for weeks and got to know all her peculiarities and difficult moments very well. So if anyone can handle Julka's moments, we believe it's these two! Frank is saying:" Bianca can't imagine life without her. Bianca is blooming again with Julka. She just suits us. We are now a little crazy family!"
Have a wonderful life sweet girl and thank you for all your hard work Bianca and Frank❤️