BEN is looking for his forever home!!
Meet Ben, male, 2 years old, mixed breed, medium size 15.5 kg. He is vaccinated, dewormed, Advocate treated, microchipped and castrated.
Ben is a really sweet and energetic cuddle bear🥰 He loves people a lot and wants to be with humans all the time, so anyone that works from home or goes to a pet friendly office would be the perfect match for him. Ben is ok with most dogs. Too many dogs at once do scare him tough and then he tends to bark at them 🐾
Ben is still young and is quite energetic and loves to explore. He is also very playful. Ben is one of those dogs that's very stressed out from life in the shelter.
A volunteer of ours took him for a walk and said: "Ben was great once we got out of the shelter. It was hot, so he enjoyed burrowing in the tall grass, but he also walked well on the lead (no pulling) and was very sweet and playful."
If you can imagine being the right match for Ben, then hurry up and contact us!! ❤🐾🥰
The conditions of adoption are signing an adoption contract, which includes to pay an adoption donation. Message us on facebook and complete an adoption application (which can be found in our 'About' section or on our webpage).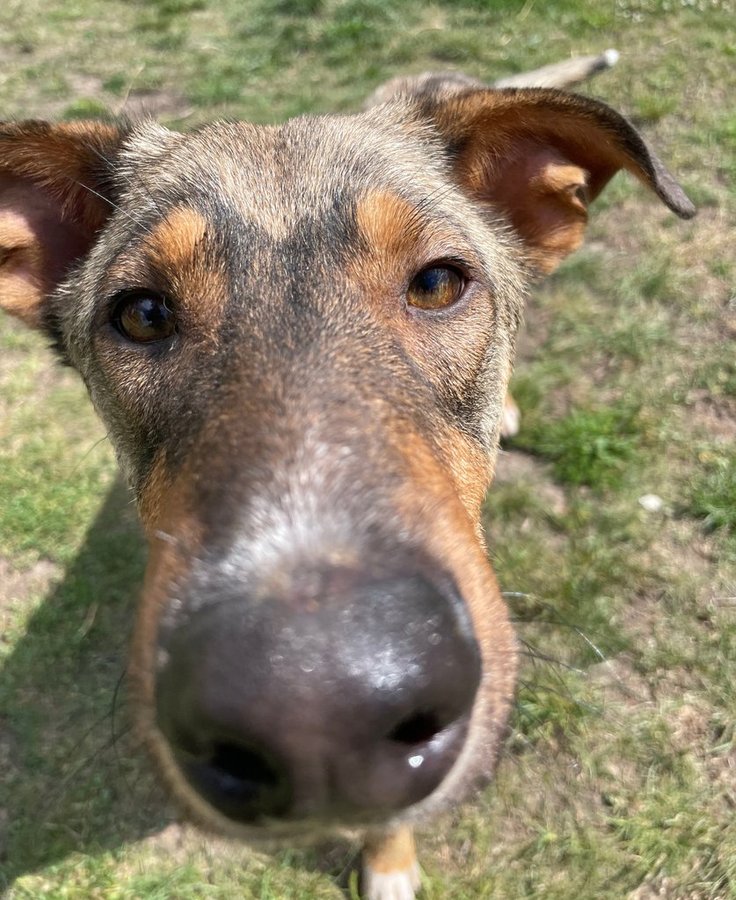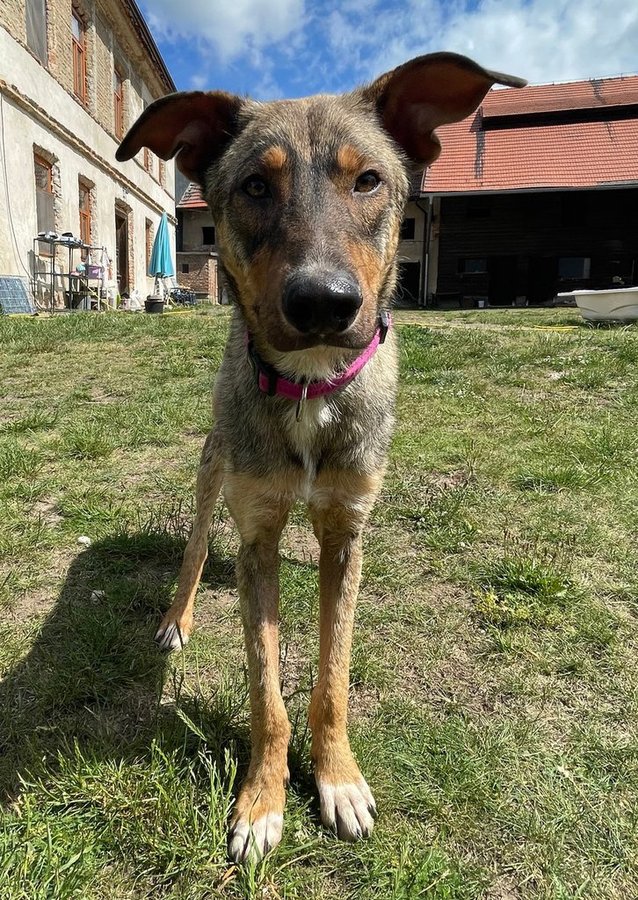 HAPPY TAILS: 16. 8. 2022
Happy Tails to Ben who found his forever home with Anna, her boyfriend and 3 cats🐾❤️🐾
When Ben came to us he had zero dog socialization, he was simply afraid of each and every dog. In his passport it said that he was already 2 years old, but we suspected that he was much younger as he still acted like a puppy. So we introduced Ben to Willow, a female dog that just had puppies and what a surprise Ben loved her from the first minute and even tried to drink her milk. It was clear Ben was still a puppy, so we thought why not to introduce him to some of our puppies here. Since then Ben started to bloom, he was suddenly so happy in our sanctuary playing all day long, but there was still one problem. Ben was so skinny, he just could not gain any weight here.
One day Anna wrote us a message that she would really like to meet Ben, but she is having 3 cats at home and the dog must be fine with cats, so we tested Ben with our kitchen resident Kitty. Ben was absolutely respectful towards Kitty and invited Anna to meet him. It was love at first sight. We had a already a few people that came to meet Ben, but he never seemed to care about any of the visitors before Anna and her boyfriend came along. They took him for a long walk and were decided to adopt him. We knew that Ben has a few quirks, but most of all we were worried about his health, so we asked them to foster Ben first. Now after being in foster care for over two weeks we can't stop them from adopting Ben anymore. Ben simply loves his new home, he is great with the cats and only steals a few of their toys and he gained 2 kg already. The whole neighborhood loves him. Anna and her boyfriend provide Ben with the right amount of training, patience and love he needs.
Have a wonderful life sweet boy you could not have found a better home ❤️