JOCK is looking for his forever home!!
Meet Jock, male, 1year and 10 month sold, mixed breed, medium size 21 kg. He is vaccinated, dewormed, Advocate treated and microchipped and castrated.
Jock is absolutely adorable, he playful and loves human attention. If he could he would cuddle all day🥰 He will certainly be shy when you first meet him, but once you take him for a walk and he begins to trust you, he will not stop asking for affection.❤ Jock good with older kids.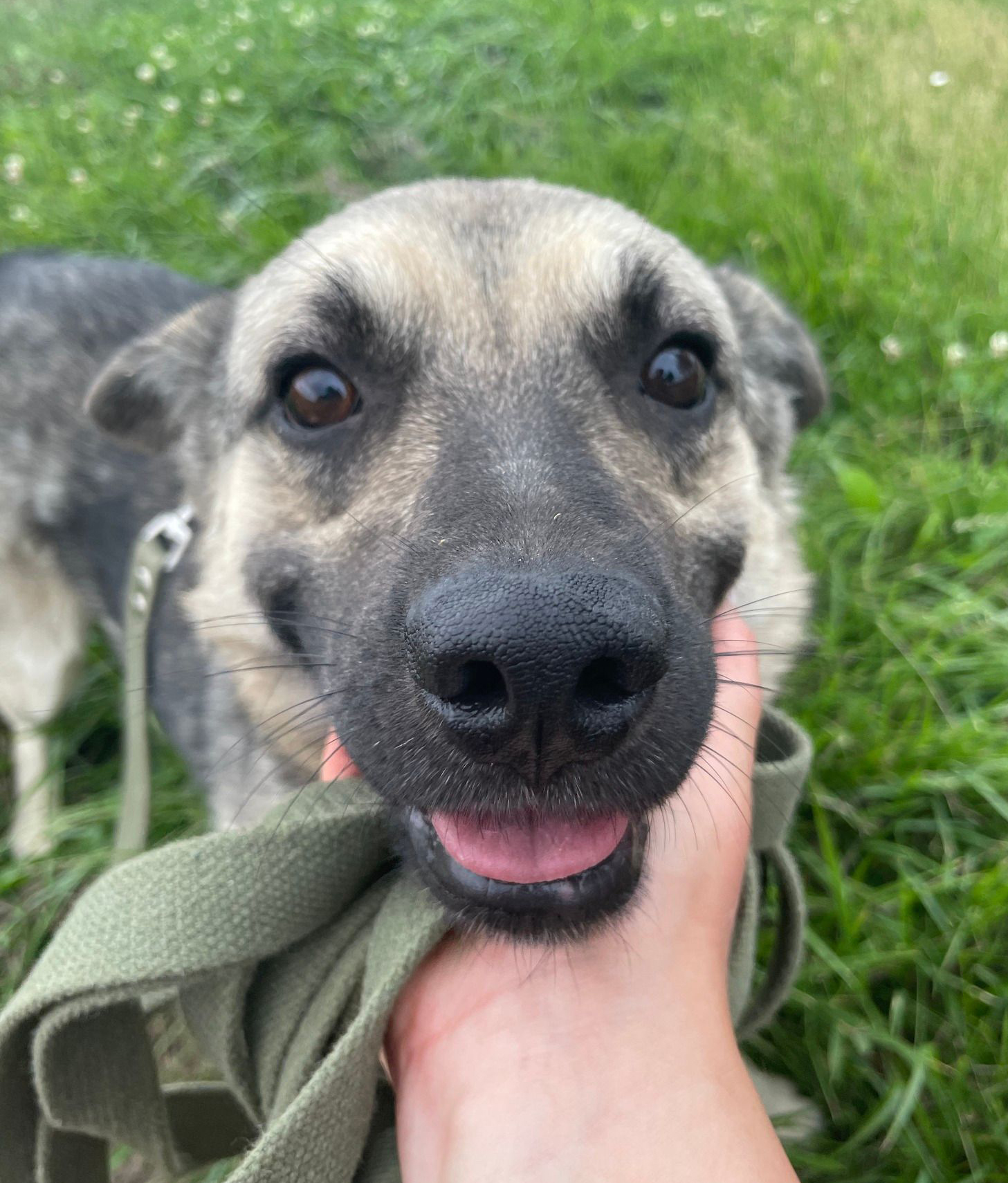 Jock walks good on a leash, but he is not house trained yet. Jock would have no problem to be an outside dog as long as he gets the affection he needs from his humans. He is good with other dogs, there are absolutely no problems with females and he was also good with the males he met in our sanctuary🐾 Jock could be a great addition to another dog, but you must know that he plays very energetic and rough. Other than that he is medium active and he would love to have a garden.
If you can imagine being the right match for Jock, then hurry up and contact us!! ❤🐾🥰
The conditions of adoption are signing an adoption contract, which includes to pay an adoption donation. Message us on facebook and complete an adoption application (which can be found in our 'About' section or on our webpage).
HAPPY TAILS: 19. 9. 2022
Happy Tails to Jock who found his forever home with Tomas and his dad 🐾❤️🐾
Jock was found as a puppy in winter on a chain with his paws frozen to the ground. A brave lady saved him and brought him to our sanctuary. At the beginning Jock was a real emotional rollercoaster. He would either like or totally take a dislike on a person, there was really nothing in-between, same with dogs. Over time, however, Jock became much calmer and his nature also became more balanced.❤️
One day Tomas and his dad turned up out of the blue and asked if they can see Dora. Since the two came completely unannounced, we wanted to send them home at first, but then we decided to show them our dogs. Dora was in that time Jock´s best friend and his kennel buddy, but she did not warm up to them, someone else surprisingly did… Jock!🐾We couldn't believe how calm and curious Jock was. Tomas and his dad took him for a walk and said how well behaved he was.
We agreed that they can take Jock home for a foster trial. Very quickly it became clear, that these two wanted to keep him and they insisted on paying the adoption fee. Jock now lives in a big house with a huge garden on the countryside. He goes everyday with the dad for 8 km long walks. Even during their walks they have to take breaks because Jock uses every opportunity to ask for his cuddles.❤️
Have a wonderful life sweet boy❤️