LILI is looking for her forever home!!
Lili, female, 6 month old, mixed breed, expected to be a bigger medium size once adult, around 25 kg. She is vaccinated, dewormed, Advocate treated and microchipped. Not castrated.
Lili is a very friendly and confident little girl 🥰She is a medium energy dog, that is great with people, kids and all dogs. She really loves to being in the center of attention and to be cuddled💖
As Lili is still a puppy she needs to learn still everything from scratch. She is not house trained yet 🐾
If you can imagine being the right match for Lili, then hurry up and contact us!! ❤🐾🥰
The conditions of adoption are signing an adoption contract, which includes agreement to castrate in adulthood and pay an adoption donation.
Message us on facebook and complete an adoption application (which can be found in our 'About' section or on our webpage).
You will also need to schedule an appointment with us for visiting. Thank you for your understanding.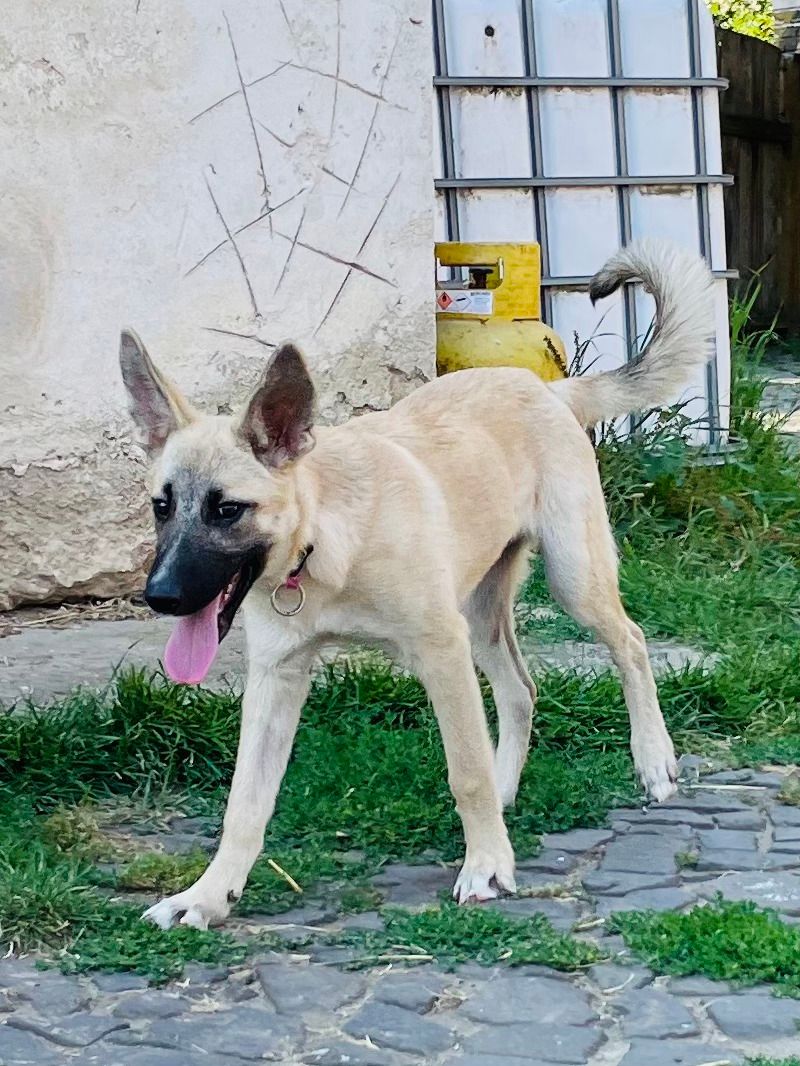 HAPPY TAILS: 15. 10. 2022
Happy Tails to Lili who found her forever home with Karel and his wife 🐾❤️🐾
Lili was just a wonderful puppy, she was gentle, always happy and full of positive energy, but for a long time simply nobody showed any interest in her. We were told that she was either too big or too much of a German Shepherd mix. We felt really sorry for Lili, because she was such a good and smart girl, but one day Karel contacted us that he was interested in Lily Foxy. He came to visit us with his wife, but Lily Foxy was not the right fit, instead they fell in love with Lili. From the first minute it was clear that Lili was the right dog for the two of them. Karel and his wife love big dogs and have a soft spot for German Shepherds. As we always say, there is a lid for every pot. Karel and his wife still have a very old German Shepherd at home with whom Lili gets along well. We insisted that the two take Lili home with them for a day trip to see if Lili would be also the right match for their old German Shepherd lady. Karel and his wife took Lili for two another day trips, but they were absolutely sure that Lili is their dog. What wonderful people!!🐾
Have a wonderful life sweet girl, you could not have found a better home❤️