🐾😻BLER is looking for her forever home!!
Meet Bler, female, 1 year and 2 months old, she is microchipped, castrated and vaccinated. FIV positive.
Bler is absolutely stunning, and she knows it! Bler is a very confident and charming cat😽 Even if she decides when she wants to be petted, she is an absolutely friendly and wonderful cat. Bler is active and she loves to play.
Bler was tested positive for FIV. Feline immunodeficiency virus (FIV) is one of the most common and consequential infectious diseases of cats around the world. FIV cats will need prompt veterinary assistance for even minor symptoms. With good care however, many FIV cats can live normal lifespans. These days, it's not unusual to find FIV cats reaching 15 years or more.
FIV for Bler means, that she can never be an outside cat. FIV cannot be transmitted to humans or other animals than cats – regarding cats it can only be transmitted by deep bite wounds or blood transmission. Bler can live an absolutely normal life and she deserves a good home😻
Do you think Bler is the kitty to complete your family? If so, please fill out an adoption application: https://forms.gle/F3w5Meuh715JJ91D8 and send us an email to this address: hello@coolcritters.org.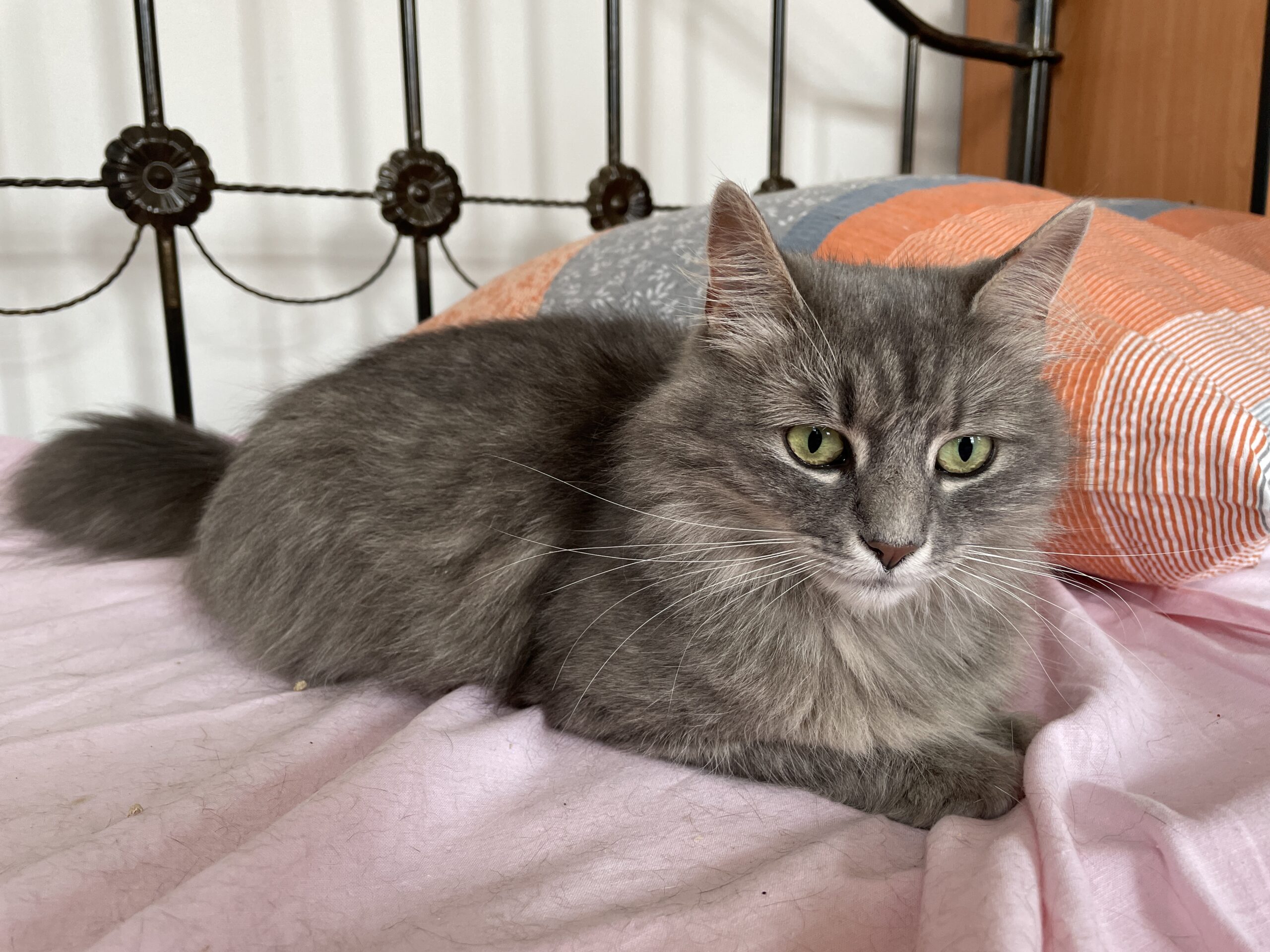 HAPPY TAILS: 28. 10. 2022
Happy Tails to Bler who found her home with Syafira 😻
Bler is easily one of the most beautiful cats we have ever seen and boy did she know it 😂 Bler was choosy in who she allowed to pet her. Her favourite trick was to lure people in for belly rubs and all four paws and claws would suddenly be attached 😵
Then one day Syafira visited with the intention of adopting a different cat and the magic happened. Bler was straight on her lap, giving her head bumps and practically begging for Syafira to be her human. And of course the deal was made 😻
Have a wonderful life sweet girl 💞